6 REASONS TO VISIT IRELAND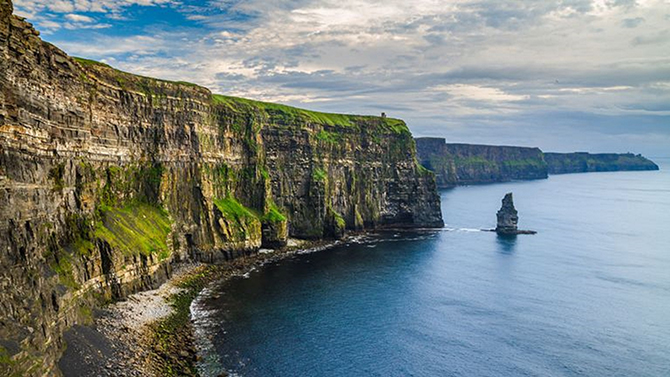 By Patricia Canole
Ireland's small size tempts visitors to try to see the entire country in a single trip. The distances look short on a map, and the miles seem quite modest, but don't be deceived. Trying to get from Killarney to Galway between lunch and dinner means not only rushing through Counties Limerick and Clare but also missing the essence of Ireland. Here, my sampling of the experiences that make a visit to Ireland pure magic.
STATELY HOMES
Ashford Castle, County Mayo
This gorgeous hotel embodies the fantasy of an Irish castle featuring historic stone facade, complete with towers and turrets; gorgeous, manicured grounds; a stunning setting on a vast lake; and common spaces that are truly grand, with rich wood paneling, chandeliers, and antique furniture. Ashford Castle, once the home of the Guinness clan, became a local hotel in 1939 and has since been refurbished to make each guest feel like royalty. There's plenty to do outdoors: fishing, boating, falconry lessons, golf, clay shooting, and archery. Info: ashfordcastle.com.
---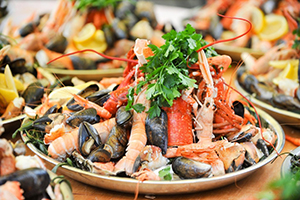 THE BEST FOOD FESTIVALS
Galway International Oyster Festival, County Galway
A must-do festival is The Galway International Oyster & Seafood Festival. The annual four-day event held on the last weekend of September in the center of Galway City. During this popular food festival, you can expect to experience a wide variety of tantalizing events to enjoy from seafood trails. Oyster shucking championships top the list along with food tastings in some of Galway's finest restaurants. Don't forget the music, cooking demonstration and the Hot Oyster Awards cooking challenge! Info: galwayoysterfestival.com.
43rd Kinsale Gourmet Festival, County Cork
This 18th-century town just a few miles south of Cork City is like one huge restaurant. It's the best place for a food lover to be almost any time, but especially during the Kinsale Gourmet Festival when the pub crawling is fast and furious every October. Sitting on a dock with a Guinness in one hand and a fistful of oysters in the other is one way to go, but all manner of seafood also appear on the menus of fine restaurants. Finn's Table on Main Street offers Pan-Fried West Cork Scallops as well as Steamed Oysterhaven Mussels. Info: kinsale.ie/2019-headline-events.
---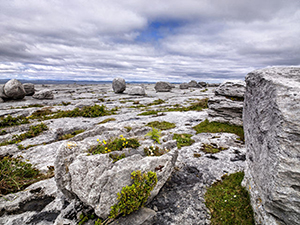 GREAT WALKS
The Burren/Cliffs of Moher, County Clare
Almost any walker will tell you that it is the footpaths of a country—not its roadways—that show off the landscape to best advantage. One shining example is The Burren. Here, mile upon mile of all-but-bare rock is almost otherworldly. But there is magnificence here nonetheless. Distances are short, views across Galway Bay to Connemara and the Aran Islands are genuinely inspiring and in May cracks that seam the limestone sprout a stunning collection of a rare flowering plant. Sheltered from the Atlantic winds, blossoms transform the landscape. The mighty Cliffs of Moher, a few miles to the south, offer a cliff-top walk, and the most extensive cave system in Ireland lies beneath. Both The Burren and Cliffs of Moher are UNESCO World Heritage Sites. Info: burrennationalpark.ie; cliffsofmoher.ie.
---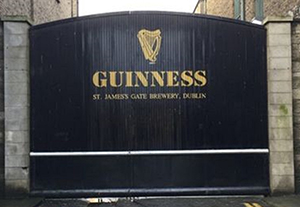 HAVE A PINT
The Guinness Storehouse, Dublin
No visit to Ireland is complete without raising a pint (or two) to its people's favorite brew. Head to The Guinness Storehouse and its St. James Gate Brewery in Dublin. The facility gives a behind-the-scenes look: Witness the brewing process, get hands-on experience pulling pints and, of course, sample the final product. Enjoy the brew with some traditional Irish meals in one of four on-site eateries. Info: guinness-storehouse.com.
---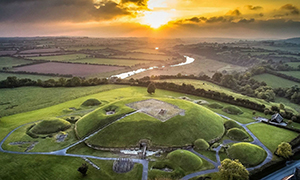 DISCOVER HISTORY
Brú na Bóinne, County Meath In a country as ancient and storied as Ireland, historic sites seem to be around every corner. One of the most important is Brú na Bóinne, which means the 'palace' of the Boyne, refers to the area which is in proximity of the River Boyne and contains one of the world's most important prehistoric landscapes and is located close to the east coast of Ireland. The three well-known large passage tombs dominate the archaeological landscape within Brú na Bóinne, Knowth, Newgrange, and Dowth built 5,000 years ago in the Neolithic or Late Stone Age. Immensely popular year-round, The Brú na Bóinne tombs, in particular, Knowth, contain the largest assemblage of megalithic art in Western Europe. Info: ireland.com.
---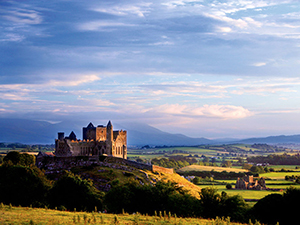 TAKE IN THE SCENERY
Rock of Cashel, County Tipperary
Ireland's scenery is breathtaking and beyond compare. West Cork, Dingle, the Ring of Kerry, and the West—the list of Instagram-worthy sights are endless. One place not to be missed is the Rock of Cashel (also known as St. Patrick's Rock) in County Tipperary. Dating from the 12th century, this fortress boasts a round tower, cathedral, and chapel bearing priceless Celtic art and medieval architecture. Info: cashel.ie.
For more information on Ireland and her many adventures, visit ireland.com.