WHAT'S NEXT?
Life After Selling Your Business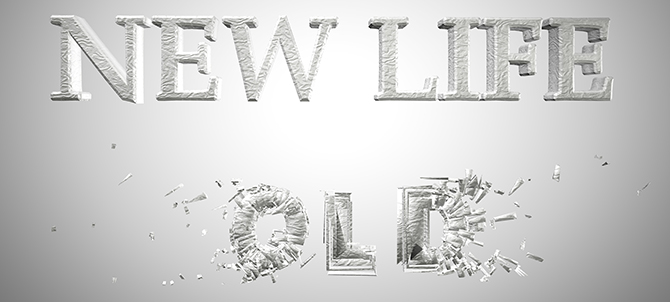 By Brian Luster
It's an all too common occurrence: An entrepreneur identifies an opportunity to solve an unmet need in the community, dedicates their life to establishing a profitable enterprise and eventually exits the business with the expectation of a life of leisure and luxury— only to find they regret the decision.
According to the Exit Planning Institute's Readiness Survey, 75 percent of business owners "profoundly regretted" selling their business 12 months after finalizing the deal. How do so many individuals, with the freedom to live the life or create the legacy they desire, end up regretting their decision?
A NEED FOR A POST-SALE PLAN
While financial concerns—such as a perceived failure to have maximized value from their sale, or the disregard for proper income planning in retirement—can certainly come into play, more often than not, the answer lies in their lack of understanding of how to manage their newfound freedom.There is a subsequent loss of identity and community that their former business provided for them. In fact, only 4 percent of business owners have a formal, written "life after business" plan—a testament to the lack of post-sale preparation and thoughtfulness endemic in the entrepreneurial mindset.
This should come as no surprise. Many business owners lack the time to engage in outside hobbies and interests. According to the National Federation of Independent Business, the largest small business association in the U.S., 71.1 percent of members take less than 10 days of vacation per year, despite the ability to set their own schedules. In the period leading up to a sale or transition, business owners should dedicate one day each week to experimenting with new hobbies, spending time with the family or connecting with old friends. A thoughtful transition should be a multiyear process that provides ample opportunity to focus on freedom, purpose and relationships.
Those who did not devise a plan before the sale can still take steps after the sale to improve the chances of a successful transition. These include:

Taking time to rest and contemplate
Reinvigorating relationships with friends and family
Identifying values that are of utmost personal importance and matching them with appropriate activities
Revisiting old hobbies or learning new skills
Engaging in charitable endeavors
Exercising regularly
Traveling to places they have always wanted to visit
Developing a short-term game plan can be helpful as well. Choosing a single community activity to participate in, one new skill to learn and organizing an extended family vacation could be a viable start. Simplicity is key, yet there must be enough activity to maintain a degree of the structure, routine and intellectual stimulation that was present in life before the sale.
During this process, joining a peer group with other post-sale entrepreneurs, such as Tiger 21, or engaging a coach to act as a sounding board is often recommended. Business owners may be used to moving fast, but at this stage, they'll need to learn to slow down. Once they have taken a few months to decompress from the pressure of the sale process, they should find someone to talk with on a regular basis.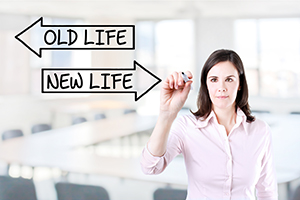 FINDING THE RIGHT PATH
An entrepreneur will typically experiment with a new activity toward the tail end of the year following the sale. These activities rarely lead to significant, continued involvement. According to a 2012 study by Coutts, it took 66 percent of entrepreneurs two years or longer to find a lifestyle they were happy with.
During this time, it is typical for post-sale entrepreneurs to explore the arts, government, teaching, mentoring, non-profit and for-profit boards. They may return to old interests or learn something new. Starting a new company and angel investing also seem to be common next steps. This initial transition period is meant to be a learning experience where entrepreneurs can experiment by matching values they perceive to be of personal importance with activities accessible to them in their community.
But post-sale life is often quite different than many expect. While 19 percent of post-sale entrepreneurs planned to be active in social enterprises and non-profits, only 5 percent committed to these activities. And although 28 percent had ambitions to invest in or support other businesses, only 11 percent actually did so. In fact, 40 percent of post-sale entrepreneurs went back to work to start up or run another business, and 25 percent went into retirement.
Still, some do find success pursuing civic, philanthropic or personal interests. Yet with only 40 percent of post-sale entrepreneurs stating that their life is more rewarding post-sale compared to when they were running their business, the key is finding activities that match the values and preferences of the former business owner and learning how to develop identity and community through these post-sale endeavors. Finding purpose after a sale is never easy, but with time and a little work, each individual can wake up every day to a fulfilling life.
BNY Mellon Wealth Management conducts business through various operating subsidiaries of The Bank of New York Mellon Corporation. ©2019 The Bank of New York Mellon Corporation. All rights reserved.