PREGNANCY
Getting Your Pre-Baby Belly Back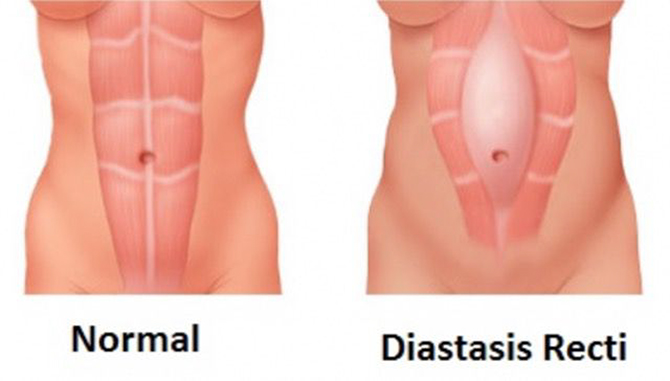 By Shana Ackerman
Pregnancy can take a toll on a woman's body. Most women experience substantial weight gain, and swelling, followed by post-partum weight loss. Rapid expansion of the skin often results in stretch marks. Furthermore, the abdominal wall muscles separate to accommodate a baby (diastasis recti) and sometimes do not fully come back together again. Many mothers struggle to get their bodies back to pre-baby shape. This can be discouraging. Often, despite diet and exercise, the post-baby belly does not fully resolve.
We spoke with nationally recognized, New York-based Board Certified Plastic Surgeon, Dr. B. Aviva Preminger about the latest technologies and procedures available to patients looking to restore their pre-baby bellies. She explained that women have been relying on plastic surgery for years to reclaim their bodies after pregnancy. With the latest advances in technology and treatment modalities now available, restoring the pre-baby belly is easier and faster than ever before!
We asked Dr. Preminger to discuss the most common concerns women face after pregnancy and what she recommends for women to reclaim their pre-baby figures.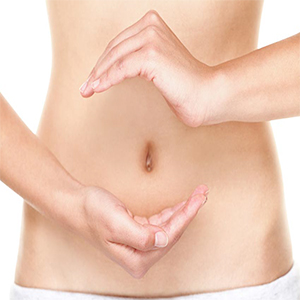 STRETCH MARKS
Stretch marks are caused by breaks in the dermis, the layer just beneath the skin's surface. Most women develop stretch marks on their abdomens during pregnancy, however it is also common to get them on the breasts, thighs, hips, lower back and buttocks. While stretch marks can appear anywhere on the body, they are most likely to appear in places where large amounts of fat are stored.
If stretch marks are the only concern for your post-baby belly, micro-needling is a wonderful option. Micro-needling is a minimally invasive procedure that promotes skin rejuvenation. The process of micro-needling triggers the body to create new collagen and elastin, improving the skin's texture and firmness, helping to reduce scars and stretch marks. Micro-needling with radiofrequency may further aid this process.
LOOSE SKIN
The abdominal skin stretches like a balloon during pregnancy. Post-pregnancy, however, it can become loose and "shriveled up" in texture, like a deflated balloon. Women who undergo cesarean section delivery may also have an indentation from their surgical scars. Weight loss and strength training cannot remove this excess tissue.
Radiofrequency based skin treatments, such as Forma™ may help if there is a small amount of extra skin present. If a woman is nervous about surgery and wants to try a non-surgical approach first, Forma™ may be a great option because it is suitable for most skin types and for those seeking skin tightening without surgery. Forma™ helps lift, tone, and tighten. It is a completely noninvasive procedure that uses radiofrequency to target several layers of skin to improve elasticity and build collagen.
For women with substantial skin excess, a tummy tuck may be required to achieve the desired results. A tummy tuck is specifically designed to contour the lower abdomen and remove excess skin. If a woman has a less significant bulge, I may recommend a mini-tummy tuck which focuses on removal of excess skin below the belly button. With either version of the tummy tuck, excess skin and fat is excised, along with tightening and flattening the skin and removing stretch marks.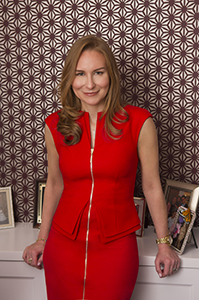 TUMMY FAT & LOVE HANDLES
Some women have residual excess fat, without abdominal muscle separation post-baby. To remove fat and re-contour the belly there are both non-surgical and surgical options.
CoolSculpting is the ideal option for non-surgical fat reduction. CoolSculpting is completely non-invasive and is very affordable. While the effects are not as drastic as traditional liposuction, this procedure can be performed multiple times for optimal results. CoolSculpting will freeze fat over your stomach and love handles, resulting in a gradual reduction and elimination of fat. You can have the process repeated every six to eight weeks, until your ideal results are obtained. The best part is that there is no downtime and you can be back in the gym the next day!
For the most dramatic results, energy assisted liposuction is the ideal option. Liposuction helps sculpt the body with the removal of unwanted fat. In most instances, I recommend BodyTite™ liposuction. This is a minimally invasive body contouring procedure that combines the fat reducing and sculpting procedure of liposuction with radiofrequency (RF) energy to increase skin tightening. The targeted delivery of RF energy heats the deeper layers of skin, resulting in immediate contraction and long term building of new collagen. BodyTite™ can be performed in my office under local anesthesia and, because it is minimally invasive, there is little downtime.
SEPARATED ABDOMINAL WALL
No woman wants to continue to look pregnant months or years after her baby is born. Unfortunately, a significant abdominal muscle separation may make this the case. For some women, the separation is so severe that they continue wearing maternity clothing for months to years after delivery.
Diastasis recti is the separation of the abdominal wall muscles, resulting in protrusion of the stomach. It is prevalent among women who have had several children or twin pregnancies or have carried very large babies. Some of these women experience a degree of improvement with exercise and physical therapy. However, for most of these women, the most effective solution is a tummy tuck. With a tummy tuck, I am able to bring the abdominal muscles back together, tightening the core. It is as if my patient is given an internal corset. This procedure is performed under general anesthesia and patients may return to the gym with their newly contoured waistlines in 4-6 weeks.
Pregnancy is a transformative experience. I enjoy being able to help mothers gain back the self confidence that they may have lost due to the physical changes that come from pregnancy. Luckily, the latest cosmetic treatment options can target these changes, addressing women's concerns and helping them restore their pre-baby waistlines.
For more information on B. Aviva Preminger, M.D., F.A.C.S. (969 Park Avenue, Suite 1E; 212-206-1900), visit premingermd.com.