ON THE BIG SCREEN
By Jenny Peters
SPRING-BREAK FAVORITES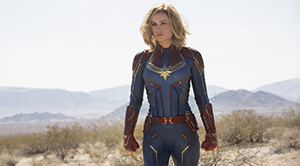 CAPTAIN MARVEL
Rated: PG-13
The huge success of the fierce female-filled Marvel flick Black Panther has led Marvel Comics to bring another woman to the forefront of the action. Captain Marvel has been a comic-book hero since the 1960s, with changing personas both male and female over the years, but now U.S. Air Force pilot Carol Danvers (as played by Oscar winner Brie Larson) owns that title—along with a set of superpowers and a cool costume. The first Marvel film with a solo female lead, this one's also got an intergalactic war and—naturally—lots of fight scenes.
---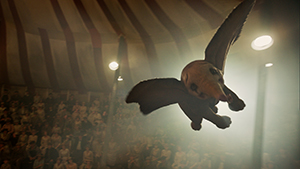 DUMBO
Rated: PG
Tim Burton brings his slightly off-center cinematic vision to the Disney animated classic Dumbo in this live-action version of the beloved story. Dumbo is still a baby circus elephant who can fly, but this time all the humans involved are real people. That means Eva Green, Colin Farrell, Danny DeVito and Michael Keaton get to chew up the scenery as denizens of the big top.
---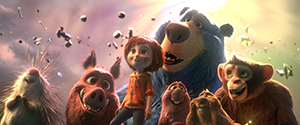 WONDER PARK
Rated: PG
Animation fans will hear lots of familiar voices in Wonder Park, the eye-popping adventure that one little girl takes through a very special amusement park. See if you or your kids can recognize all the big stars who help make this kid's tale come to life, ranging from Jennifer Garner and Kenan Thompson to Mila Kunis, John Oliver, Ken Jeong and Matthew Broderick.
---
TRUE-TO-THE-TIMES PERIOD PIECES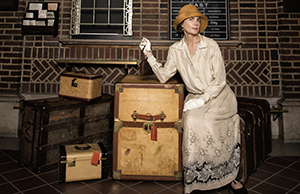 THE CHAPERONE
Not yet rated
If Downton Abbey was your favorite TV show and Gosford Park is a film you remember fondly, then rejoice! Writer-producer Julian Fellowes returns with this 1920s tale of a chaperone and her charge, dancer-actress Louise Brooks. As Brooks begins to find her way to her eventual career as a silent screen superstar, the pair has to navigate how to get her from Kansas rube to sophisticated city starlet. Haley Lu Richardson and Elizabeth McGovern star in this delicious comedy-drama.
---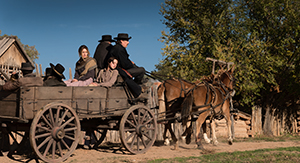 THE KID
Not yet rated
Vincent D'Onofrio takes the reins of this classic Western tale, returning to the oft-told story of Pat Garrett and Billy the Kid. As director and co-writer of the oater, D'Onofrio offers his take on the tale of the sheriff and the outlaw, as seen through the eyes of a young boy (Jake Schur). Ethan Hawke, Chris Pratt and Dane DeHaan saddle up and bring the Old West back to the big screen in this intense drama.
---
DOOM-FILLED DRAMAS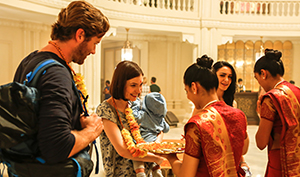 HOTEL MUMBAI
Rated: R
Dev Patel and Armie Hammer share the screen in this intense look at the real-life terrorist attack on the luxury Taj Mahal Palace Hotel located in the heart of Mumbai, India. That 2008 attack led to a bloody siege and gripped the world's attention for three days, as hotel guests, employees and others struggled to stay alive and foil the attackers, who took many of them hostages. Nazanin Boniadi, Amandeep Singh and Jason Issacs also star.
---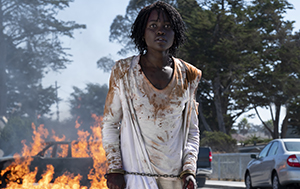 US
Rated: R
Jordan Peele is back with more scariness, after taking home an Oscar last year for his Get Out screenplay. He wrote and directed this one too, a creepy story of two families vacationing together, a trip that devolves into terrifyingly weird occurrences. Lupita Nyong'o, Elisabeth Moss, Winston Duke, Tim Heidecker and Anna Diop co-star.
---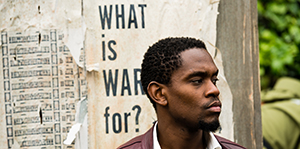 YARDIE
Not yet rated
Actor Idris Elba takes his first stab at directing a feature film with Yardie, a personal drama that takes place between Kingston, Jamaica, and London, in the 70s and 80s. It's a mashup of crime drama and music-industry saga, meaning a terrific soundtrack juxtaposed against some pretty violent moments. Ami Ameen, Antwayne Eccleston and Fraser James star in this film festival, art house favorite.