ON THE SMALL SCREEN
By Jenny Peters
DELIGHTFUL COMEDIES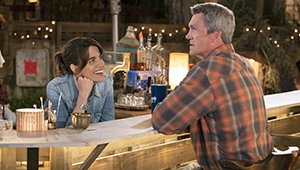 ABBY'S
NBC
NBC is hoping that viewers will belly up to the bar at Abby's, the new comedy about an ex-Marine who opens her own unlicensed local bar in her San Diego backyard. With a cast of barflies worthy of Cheers, led by actress Natalie Morales (White Collar) as Abby, the bartender who makes her own rules—like no cellphones at her bar. That's going to make for some funny conversations, right?
---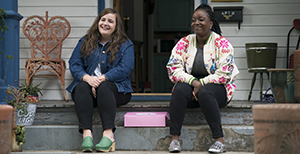 SHRILL
Hulu
Aidy Bryant of Saturday Night Live fame branches out with her own sitcom in Shrill, as she acts out the adventures of an overweight woman who loves her body, but not her terrible boyfriends and demanding parents. She's got the backing of producers Lorne Michaels (the SNL head honcho) and Elizabeth Banks, who both know something about being funny.
---
DISTURBING DOCUMENTARIES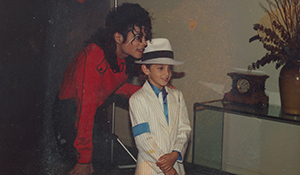 LEAVING NEVERLAND
HBO
The controversial documentary about pop superstar Michael Jackson's sexual relationships with two young boys took the January 2019 Sundance Film Festival by storm and led to lawsuits by the Jackson family. But HBO grabbed this disturbing two-part look at the claims made by the now-grown-up men, Wade Robson and Jimmy Safechuck, giving the world a chance to watch and decide whether the King of Pop was a pedophile or not.
---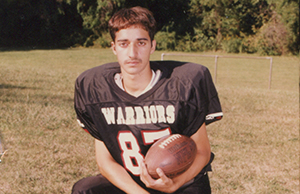 THE CASE AGAINST ADNAN SYED
HBO
Oscar-winning documentary filmmaker Amy Berg was inspired by the popular podcast Serial to go even deeper into the murder case against Adnan Syed. Syed, who was convicted of killing his ex-girlfriend Hae Min Lee in 1999 in Baltimore, insists he is innocent. This four-part series investigates beyond the podcast as Syed attempts to have his case re-tried. Is he guilty or not? You be the judge.
---
DIVERSE DRAMAS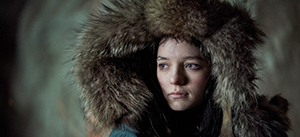 HANNA
Amazon Prime
Fans of the 2011 spy thriller Hanna will love to settle in for a binge of this action-drama based on the same story, of a teenage girl who gets her first assignment after a lifetime of training to be an assassin. Her mercenary father has made her into this killing machine, keeping her in a remote wilderness; as the story begins, she is set loose on the world. The series' producers promise that this one won't quite follow the original, as Esme Creed-Miles takes on the title role.
---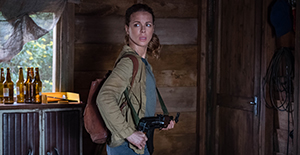 THE WIDOW
Amazon Prime
Kate Beckinsale returns to the small screen after close to 20 years of making movies with The Widow, following a woman's wild adventure that begins in a small Welch town and soon takes her into the Democratic Republic of Congo. That's where her husband is supposed to have died, but this widow doesn't believe he's actually gone. With many story strands weaving through this dangerous quest to find the truth, there's no doubt that Beckinsale will use some of those Underworld fighting skills that helped make her famous.
---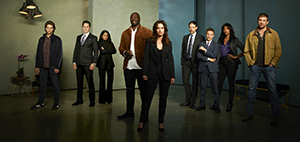 THE FIX
ABC
Robin Tunney (The Mentalist) returns to dramatic TV, once again inside the justice system. But this time she's an attorney, not a cop, in this drama filled with murder, revenge and second chances that springs from the mind of real-life district attorney Marcia Clark (the woman who prosecuted O. J. Simpson).
---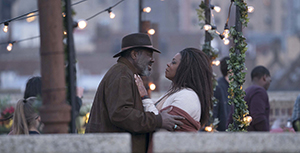 THE VILLAGE
NBC
The Village is actually an apartment building in Brooklyn, where a diverse set of residents—living New York City lives—intertwine and intermingle. Neighbors, lovers, enemies and friends—there are all kinds of relationships in this lively drama. Who says New Yorkers don't know the people who live next door? Starring Dominic Chianese, Lorraine Toussaint, Warren Christie and Grace Van Dien.