SCREENING ROOM
The World's Premier Film Festivals
By Norah Bradford
New York lovers of film and Industry watchers set your calendars! While there are over two thousand annual film festivals in the world, only a handful remain truly renowned. Attendees have the opportunity to critique each film and gain insight on the latest developments in the industry. These elite festivals also provide access to financing, professional advice, and access to some of the world's most famed celebrities and celebrations as well. Here are some of the best to consider.
SOUTH BY SOUTHWEST FESTIVAL (SXSW FILM)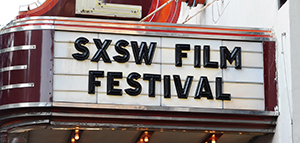 Austin, TX/March 2019
Every March, creatives of all stripes gather in Austin to witness, inspire, and share the visions that will galvanize the filmmakers and ideas of tomorrow. Nearly 30,000 industry and media delegates, as well as thousands of fans attend the SXSW Film Festival to see big-budget film premieres like Neighbours and Veronica Mars. Info: sxsw.com.
---
72nd CANNES FILM FESTIVAL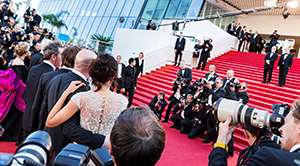 Côte d'Azur/May 2019
The Grand Dame of Film Festivals—chic, international and very popular with celebrities and power players—The Cannes Film Festival stands as one of the most exclusive festivals in the world and recently celebrated its 70th anniversary. Founded in 1946, this non-public festival is the most prestigious and publicized film festival in the world. Movie stars flock to Cannes each year, along with producers who hope to sell their films to global distributors. Info: festival-cannes.com.
---
18th ANNUAL TRIBECA FILM FESTIVAL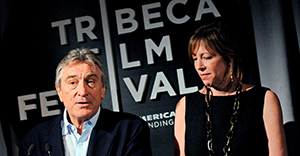 New York, NY/April-May 2019
The festival, founded by Robert DeNiro and Jane Rosenthal, started as a cultural and economic response to the terror attack on the World Trade Center. It aimed with success to revive the Lower Manhattan region. In addition to its being a film festival, diverse culture's events take place. Events like concerts, street markets for the entire family and discussions on various cultural and community subjects and of course celebrity-studded parties. Over the years, the festival has expanded to large areas around Manhattan. The festival's events attract a lot of film lovers from NYC and other cities and have become one of the best-known festivals of the film industry. Info: tribecafilm.com.
---
76th VENICE FILM FESTIVAL (LA BIENNALE DI VENEZIA)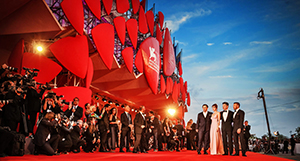 Venice, Italy/August 2019
The Venice Film Festival was originally created to raise awareness and promote all aspects of the film industry—offering retrospectives and reverence to major players throughout the history of cinema. This year's event indicates the beginning of the festival season and awards calendar. It will include screenings, ceremonies and celebrations and on the final day a jury will award the Golden Lion for best film along with seven other prizes. Info: labiennale.org.
---
46th TELLURIDE FILM FESTIVAL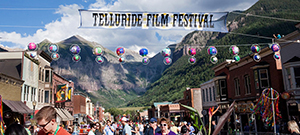 Telluride, CO/August 2019
A short but prestigious film festival set in a tiny village in America's Rocky Mountains, Telluride showcases some of the best in the industry. The bulk of the program is made up of new films, which has led to Telluride being associated with the discovery of a number of important new films and directors. The festival typically attracts some 4,000 film enthusiasts who have enjoyed a 100 film program, representing 25 countries. Organizers do not reveal the program until everyone lands onsite; yet regular attendees trust that a unique experience will unfold. Info: telluridefilmfestivals.org.
---
THE TORONTO INTERNATIONAL FILM FESTIVAL (TIFF)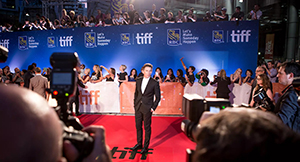 Toronto, Canada/September 2019
The Toronto International Film Festival (TIFF) is among the most successful public film festivals in the world. World premieres, galas and parties comprise this illustrious event where stars, directors and industry supremos make the rounds. If you are a cinephile or simply just love to experience new and innovative films, TIFF is the event to attend. Info: tiff.net.
---
SUNDANCE FILM FESTIVAL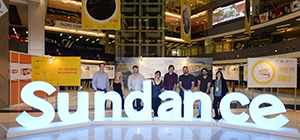 Hong Kong/September 2019
The famed Sundance Film Festival first expanded its global reach to Hong Kong in 2014, offering the premieres of eight new films from sister Festival in Park City, Utah (which occurs every January). The program will be announced in mid-August, followed by the commencement of ticket sales near the end of the month. The eight films, accompanied by a delegation of filmmakers and festival organizers, will be screened at The Metroplex, a recently opened cineplex in Hong Kong's Kowloon Bay. Info: hk.sundance.org.
---
57th NEW YORK FILM FESTIVAL (NYFF)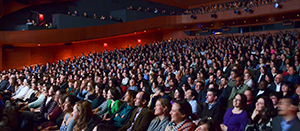 New York, NY/September-October 2019
The 17-day New York film festival is held yearly from the end of September to mid-October. The festival is managed by the Film Society of Lincoln Center that presents films made by new as well as seasoned creators. The New York Film Festival is known by its new and unique films that are chosen by a select committee and chaired by New York Film Festival Director Kent Jones and includes esteemed critics, curators, and programmers. Since 1963, the New York Film Festival has brought new and important cinematic works from around the world to Lincoln Center. Screenings and events in the New York Film Festival take place in several venues. Info: filmlinc.org.
---
HAMPTONS INTERNATIONAL FILM FESTIVAL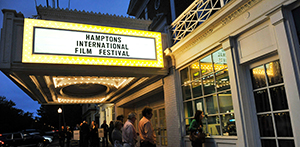 Long Island, NY/October 2019
The Hamptons International Film Festival has become a fall weekend fixture, attracting roughly 18,000 visitors annually at the end of Long Island, in theater venues from Montauk to Southampton. It was founded to celebrate independent film—long, short, fiction and documentary—and introduce a unique and varied spectrum of international films and filmmakers to audiences. It draws international filmmakers with global perspectives while still maintaining a local, small-town feel. Local resident, Alec Baldwin, has become a high-profile fixture at the event. Info: hamptonsfilmfest.org.
---
BLACK BEAR FILM FESTIVAL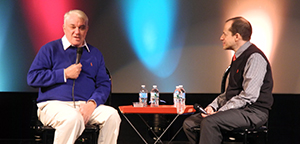 Milford, PA/October 2019
Each October, Black Bear Film Festival attracts thousands of film goers, filmmakers, and tourists to this beautiful community. Their mission is to "entertain, educate, inspire and celebrate our community with great film events." They honor talented directors, producers, screenwriters, actors, and others who make these great films nationally, locally, and internationally. Producers, directors, and cast are encouraged to be present at film showing. Info: blackbearfilm.com.