FACE FORWARD
Face, Neck And Eye Rejuvenation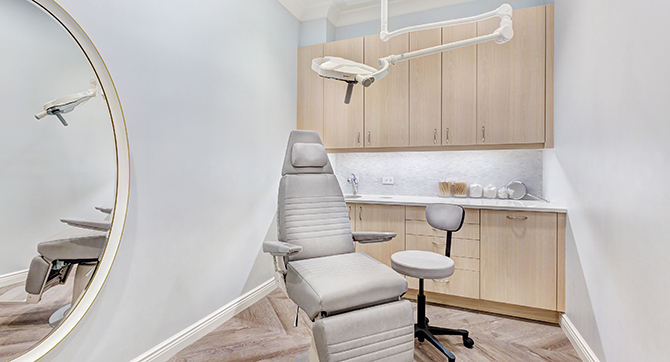 By Shana Ackerman
A youthful appearance and firm skin are something a lot of us take for granted when we are in our twenties. Somewhere in our mid-thirties or forties we look in the mirror and say, "What has happened to my face and body?" It is an unavoidable fact that aging catches up with everyone. Genetics and lifestyle do play a key role, but so many people, at some point, think that they look 10 to 15 years older than they feel.
Sun-damaged skin and the effects of toxic overload, such as alcohol, pollution, and diet take their toll on our appearance. Loss of collagen and volume as we age, wrinkles on the face and neck, and puffy and droopy eyelids are all signs of aging that so many women say "suddenly appear." It is as if overnight they wake up feeling like they look older.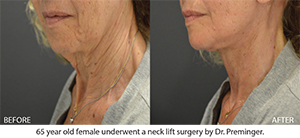 LOOK & FEEL YOUNGER
We spoke with nationally recognized, New York-based Board-Certified Plastic Surgeon, Dr. B. Aviva Preminger about the latest technology and cosmetic procedures available to her patients looking to turn back the hands of father time. "Women have been relying on plastic surgery for years to reduce the signs of aging and rejuvenate their looks—but the stigma of having work done has caused many women to shy away from cosmetic procedures and the results they desire. Today, so much has changed! Plastic surgery is becoming much more accepted and, according to The American Society of Plastic Surgeons, over 17.5 million cosmetic procedures were performed in 2017. Women want to look and feel younger. I offer women many options to rejuvenate their youth and help them look and feel great."
We looked at the telltale signs of aging and the lifestyle and treatment options Dr. Preminger offers to her patients: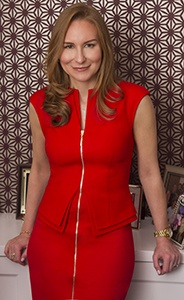 Toxic Overload We live in a world where our exposure to pollution is unavoidable. Even diet and lifestyle can contribute to toxic overload. It is never too late to stop the damage. Drinking adequate amounts of water, limiting soda consumption, wearing sunscreen daily, eating a healthy diet, using quality skin care products, and keeping up with regular treatments for skin damage such as laser therapy, chemical peels, facials and routine facials maintenance can slow, and often times, reverse the signs of aging resulting from toxic overload.
Sun-Damaged Skin Years of sun exposure or the use of a tanning bed can damage the skin, causing sun spots, wrinkles, and redness. Chemical peels, a comprehensive skin care program, photo facial treatments (IPL), and laser skin resurfacing can all improve facial blemishes, correct pigmentation, and even the skin tone.
Thin Lips As we age, full lips can become thin. The simple, and easy, solution is to add volume and enhance the lips with fillers, such as RestylaneÔ and JuvédermÔ. Filler is virtually pain free, has no real down time and will give patients immediate results.
Facial Wrinkles No one can escape developing wrinkles at some point. It's a fact, wrinkles are affected by genetics and lifestyle factors. Injectables, such as BotoxÔ and fillers can make men and women look years younger. A mini or traditional facelift can deliver amazing results that are not only dramatic, but last a long time. With downtime as little as two weeks, my patients return to their lifestyles with smoother, fuller, and tighter skin—thrilled that they look so much younger!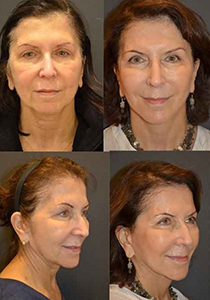 65 year old female underwent face and neck lift surgery by Dr. Preminger.
Turkey Neck While the neck "waddle" was a personal favorite feature for Richard Fish in Ally McBeal, it is not something anyone wants to have. Nothing says age like a turkey waddle neck. The solution for an aging neck includes Kybella injections to destroy fat cells and tighten the skin, liposuction, Fractora, Forma, and Facetite radiofrequency treatments, or a traditional neck lift. These procedures, depending on the specific needs of each person, can dramatically restore the smooth, contoured, and tight skin of the neck, eliminating the turkey waddle and bring back a youthful appearance.
Loss of Facial Volume We lose facial fat as we age. Facial fat is responsible for facial volume and a youthful appearance. As a result of this loss, the skin begins to droop and people develop deep wrinkles, especially around the mouth. With the use of fillers, such as JuvédermÔ, Restylane LyftÔ, RadiesseÔ, or VolumaÔ, or with fat transfer procedures, the facial volume can be restored, making the face look fuller, smoother, and more youthful.
Puffy, Droopy Eyes Many women come to me saying they look in the mirror and notice that their upper and lower eyelids and eyes look puffy and tired. This can happen to people as early as their mid to late thirties and forties. It is one of the most noticeable signs of aging. I can perform eyelid surgery (blepharoplasty) and/or a brow lift to correct the puffiness and droopy appearance around the eyes, restoring the eyes' youthful appearance.
It is a bothersome feeling to look older than you are. Thanks to advances in anti-aging procedures and cosmetic surgery, it is getting easier to reverse the signs of aging and look five, ten, or twenty years younger than you actually are! Dr. Preminger explains, "I strive to provide every patient with a plan that is tailored to their desires. Every individual feels differently about his or her appearance and what areas need to be rejuvenated. There is no 'one plan-fix all' for everyone. Cosmetic surgery is very much like art appreciation; specific to the tastes of the individual. I customize every aspect of a patient's treatment to their unique goals to achieve the best results possible."
For more information on B. Aviva Preminger, M.D., F.A.C.S. (969 Park Avenue, Suite 1E; 212-206-1900), visit premingermd.com.