THE KNOWING GLOW
Guinot Gains Buzz With Spas And Salons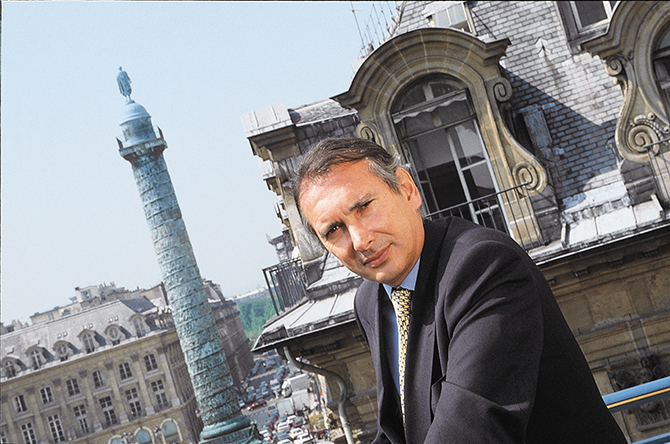 By Bailey Beckett
It is one of the most revered companies in beauty: Guinot Institut Paris founded more than 50 years ago by French chemist René Guinot. Since then, the skincare brand has become a global phenomenon with spas, salons, and skincare professionals around the world.
Its research and development is legendary: chemists in its Parisian laboratory toil for years perfecting the most state-of-the-art formulas and serums. Even Guinot's famous Longue Vie Cellulaire anti-aging cream found its roots in a hospital burn unit to stimulate the renewal and longevity of the skin. Now available at select spas and salon locations throughout the U.S., Guinot continues to create the most inventive and effective skin care products. New York Lifestyles gets the scoop on the favorite weapon of dermatologists, aestheticians and skin care practitioners on the front lines of beauty from its exclusive U.S. importer and distributor for over 35 years, Joel Lachman, Lachman Imports Inc.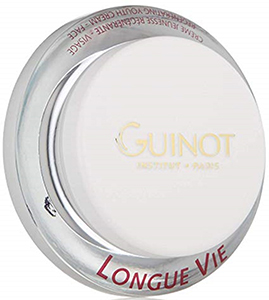 What does Guinot do best?
We specialize in skincare, body care, and sun care, and the variety of Guinot products ensures that every skin type gets the best, individualized treatment. From cleansers to moisturizers to masks—nothing is one-size-fits-all. The time and resources we put into studying and perfecting our products are second-to-none. Research and development are at the heart of Guinot. Every formula has to pass a very high threshold before we bring to market.
What does your range encompass?
We have three core product categories: Guinot's body care line includes gentle shower gels, deeply moisturizing creams and firming treatments. Our sun care products consist of sunscreen, self-tanners, and after-sun lotions to enhance the appearance of the skin and minimize the damaging effects of the sun. And Guinot's one-of-a-kind treatments feature Hydradermie Double Ionization, Hydradermie Lift, Hydradermie Eye Lift, Aromatic Face & Body, Hydra Clean, Eye Logic, Hydra Peeling, and Age Summum.
What are the newest, most exciting products?
We are always researching and developing, and we have three terrific new launches. Guinot's Anti-Dark Spot Serum is a two-week treatment that reduces and minimizes dark spots caused by sun exposure and aging. It rejuvenates the skin and restores a more youthful look using vitamin C along with a range of 56 active ingredients. Melanoxyl and Phytic Acid are used to help reduce melanin production, which minimizes and prevents the appearance of dark spots. When combined with pure vitamin C, the serum helps eliminate dead and pigmented skin to help improve the skin's appearance after just two weeks. We're also very excited about Lift Summum, which is designed to firm and smooth the delicate skin of the face, neck, and chest—often the first areas to show signs of aging. It offers instant and long-term results, removing dead skin while helping refine the faces contour and restoring radiance in just 50 minutes.

Finally, Guinot's Clean Logic Range is a cleansing skincare collection formulated with anti-aging properties suited for fragile skin. The first step is the Cleansing Care Cream, which gently and thoroughly cleanses and removes makeup with a creamy texture that moisturizes the skin. The Revitalizing Care Lotion then reinvigorates the skin's surface with a gentle exfoliating effect, preparing the skin for any products to follow in a skincare regimen.
Guinot is also known for its "ethical beauty care" philosophy. Tell us more.
Absolutely! This is important to Guinot. Our products are not tested on animals, for one. Also, our formulas don't use parabens, and our ingredients are from non-GMO plants. They are also sourced from renewable plants. Guinot is conscious of the environment's fragility, and we are devoted to doing our part in protecting it.
Where can someone find Guinot?
We are available in select salons, spas, and resorts across the country that have both our skin care products and our professional services. Info: guinotusa.com.