LIFE & STYLE
It's All About Mother's Day
By Griffin Miller
Every year we're presented with an opportunity to celebrate our mothers and all the other amazing women who have loved and influenced us. Thanks to "life, the universe, and everything," however, when it comes to gifts, we often find ourselves stuck in a ho-hum holding pattern or last-minute grab and go. But that was the past. To make sure Mother's Day 2019 is remembered in all the right ways, here are a handful of unique gift options that will hopefully result in many Mom Smiles.
---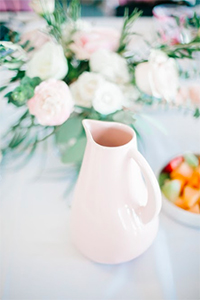 FOR MOTHERS WHO BRUNCH
Bit of a conundrum, Mother's Day: it's always on a Sunday and, even if you booked weeks ago, experience dictates the brunch-tastic restaurant of choice will be brimming with other moms and their extended families. So instead of reservations, why not show up at Mom's brunch in hand: bagels and all the trimmings, fresh-cut fruit, OJ and Champagne, and Carthage.Co's elegant Brunch Set (to gift, of course!): Pitcher and four deep-dish salad plates (microwave and dishwasher safe). During a pre-Mother's Day test drive, they were deemed both beautiful and functional. Multi-colors to choose from and the pitcher doubles as flower vase centerpiece. Info: carthage.co/collections/sets/products/brunch-set.
---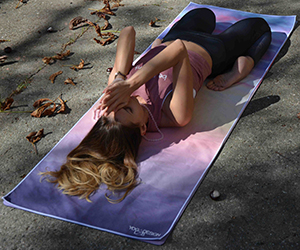 FROM HERE TO INFINITY
If yoga is part of your mom's lifestyle, it's time she experienced the colorful artistry of Yoga Design Lab's Infinity Mats, Towels, and Combo Mats. Designs bearing intoxicating names like "Optical Gold," "Mandala Night," and "Tribeca Sand" redefine how the body aligns itself. The thick mats cushion joints, knees, and spine (especially wonderful if you have physical issues or, like me, are just getting reacquainted with poses through classes). The mats are made of biodegradable natural tree rubber, while the mat-towel hybrid virtually eliminates the need to tote both! Info: yogadesignlab.com.
---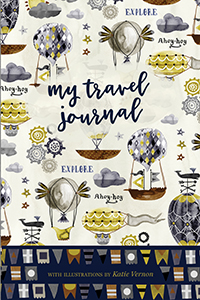 WANDERLUST CHRONICLES
If you're giving Mom a trip this year—or if she already has one or more on her agenda—a nice addition to the world beyond is My Travel Journal—a slender, sturdy paperback travel companion designed, not only to capture memories of her trip(s) to share with loved ones, but a practical accessory, as well. From metric conversions to international size charts, this compact diary features plenty of space for emergency contacts; prescriptions, airline, hotel, and passport info, as well and contact info for new acquaintances. With spots for budget notes, this comprehensive road-warrior sidekick features inviting illustrations by artist Katie Vernon and an attached bookmark. Info: foxchapelpublishing.com.
---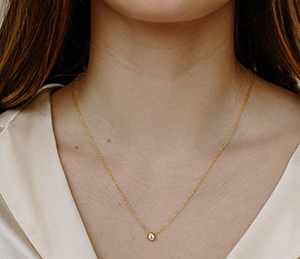 ADORED ADORNMENT
In an episode of the 1960s sitcom, The Dick Van Dyke Show, comedy writer Rob Petrie bought his wife, Laura, a huge costume jewelry piece called the Empress Carlotta's Necklace, when what she really wanted was a solitary stone on a simple gold chain. Eventually, Laura got what she wanted: a timeless necklace that can be worn every day. Boma Jewelry offers just such a piece, the Belle Pendant Necklace, certified 925 fine sterling and 14K gold vermeil with a cubic zirconia gem—and, like all Boma jewelry, it's ethically-made and handmade by artisans in Thailand. Info: bomajewelry.com.
---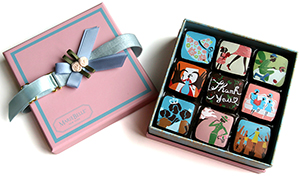 TOO GORGEOUS TO EAT (ALMOST)
High-end chocolates are designed to be visually appealing—it's the subliminal given that, aside from flavor, makes them so desirable. But as attractive as these delicacies may be, none blur the line between taste buds and artistic-eye so ingeniously as Mariebelle NY, where each variety of to-die-for Ganache Chocolate square boasts a distinct mini-painting—Mariebelle's signature boxes. Fill with your mother's favorite flavors or, whisk her to the flagship SoHo chocolate shop/café to choose—and partake of the café menu's myriad pleasures from luncheon and afternoon tea to sweets and chocolate beverages (hint: my newfound passion is Spicy Dark Hot Chocolate). Info: mariebelle.com.
---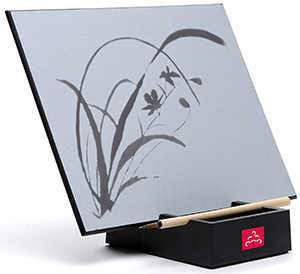 ZEN AND THE ART OF KICKING BACK
The luxury of downtime is slipping away with every detour onto social media, missed workout session and postponed vacation. And forget about creativity, that lopsided dream is gathering dust in attics and storage lockers courtesy of unstrung guitars, atrophying potter's wheels, unfinished novels, and Martha Stewart how-to books. Who knew there was a sweet innovation called Buddha Board, ready to tap into the calm within by freeing the imagination. With nothing more than a paintbrush, this knob-free descendant of Etch-a-Sketch provides Mom the wherewithal to paint away stress one image at a time. Nirvana sans mess. Info: buddhaboard.com.
---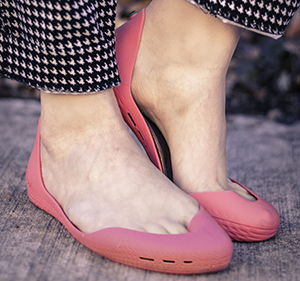 FOOTLOOSE AND FANCY-FREE
Quirky, practical and guaranteed to put just the right bounce in the wearer's step, iGUANEYE is a radically comfortable concept shoe that recently arrived in the U.S. after dazzling footwear fanatics in Portugal for the last seven years. Living up to their hype for recreating the feeling of going shoeless, regardless of foot shape or challenges, these hypoallergenic flats feature excellent arch support via nine interchangeable insert colors. No matter how much walking is on the agenda—or how behind on pedicure appointments—Mom will love the way these edgy-looking shoes make her feel. Info: iguaneye.com.
---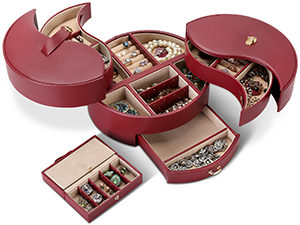 LUXE ALL THE WAY
Jewelry boxes—I know, dressing table standards. Basically functional; sometimes clunky; and even when stunning, they can, with time, turn into a disheartening bouillabaisse of rings, brooches, earrings, and tennis bracelets. Mom deserves better, and she can now get it (from you!), via Hammacher Schlemmer's brilliant Multi Compartment Jewelry Box. It has it all: an almost magical three-level case featuring 25 swing-out pockets and any number of slots, ring rolls, earring bars, cubbies… you name it. Fashioned by a noted manufacturer of fine jewelry boxes this hand-finished red beauty with a gold snap lock comes tissue wrapped within a handsome black-on-black box. Adaptable for travel, but mine will never leave its post on my dresser! Info: hammacher.com.
---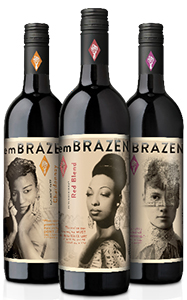 REAL WOMEN DRINK WINE
Unconventional and fearless, journalist/explorer Nellie Bly was the embodiment of #MeToo a century before it found its way into today's vernacular. It's noteworthy, then, that emBRAZEN Wines has created a Cabernet Sauvignon bearing the image of this groundbreaking feminist, as well as a Chardonnay with Queen of Salsa Celia Cruz and a Red Blend with entertainer/activist Josephine Baker on its label. This trio of wines "inspired by the trailblazing women of the past" and dedicated "to a future where women revel in doing things on their own terms and in their own way" seems perfect to honor the iconic women in our lives on May 12th. Info: embrazen.com.
---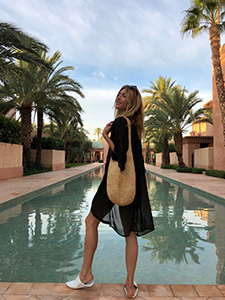 SHEER BLISS
The lightest of beach cover-ups—or a little something unexpected to drape over a tee and jeans—Mer-Sea's Martinique Kaftan reflects its wearer's individuality without forcing style upon her. One size (in case Mom likes to write things like sizing off to "womanly discretion"), and a versatile 38 inches long, this gauzy fashion piece features a couple of front buttons to ensure it won't float away should a breeze come along. As for presentation, it comes in a zippered metallic pouch, that can even double as a clutch for travelers packing light. Info: mersea.com.