AROUND TOWN
Harlem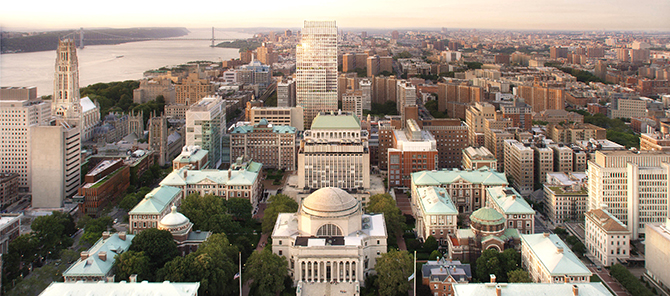 By TJ Johnson
Harlem just may be next place you should consider as your new address. Over the last decade, we have all heard how much Harlem has changed, and the price increases reflect on this. And even with the increases, residential prices are still nowhere near the costs of downtown residences. Here, you still get a better bang for your buck.
This may be the time to think about buying real estate in Harlem because there is another big boom coming. Developers are building 1.7 million feet of retail, office and commercial units in East Harlem. The new re-zoning in Harlem allows new construction to rise much higher than in the past. This will be creating a lot more available jobs in Harlem, which will create a higher demand for housing.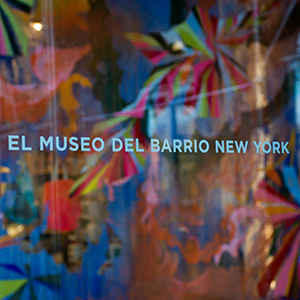 A BIT OF HISTORY
Harlem, which becomes East Harlem east of Fifth Avenue, was once covered with wooded hills and valleys inhabited by Indians when the Dutch started the settlement of Nieuw Haarlem in 1658. Black slaves owned by the West India Company helped build a road, later called Broadway, and the Haarlem outpost grew. In the early 19th century, affluent Manhattanites, including James Roosevelt, built estates and plantations here. It was also a haven for the poor, with Irish immigrants among those who built shantytowns on the East River. Harlem began to develop as a suburb for the well-to-do when the New York and Harlem Railroad started service from Lower Manhattan in 1837. More railway lines followed, as handsome brownstones, schools and stores went up.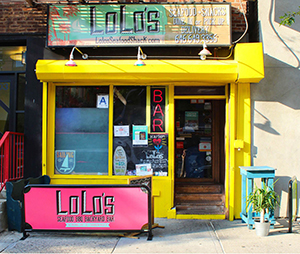 WHAT TO SEE & DO
The culture is alive and well in Harlem with museums, theaters and, of course, restaurants old and new.
• Museums/Theater At the Schomburg Center for Research in Black Culture (Lenox Ave at West 135th St.), you'll find the largest library of black and African culture in the U.S. The former vaudeville house, the Apollo (on West 125th St.) was built in 1914 and continues to entertain with live entertainment. In East Harlem, be sure to visit the El Museo del Barrio (Fifth Avenue and East 104th St.) which is NYC's leading Latino cultural institution, showcasing the artistic landscape of Latino, Caribbean, and Latin American cultures.
• Restaurants Number 1 on my list is Lolo's Fish Shack (West 116th St.) which continues to please with its unique vibe. You may think you've already arrived on the sunny shore of a Caribbean island. Put this on your must-do list. Next, is the Harlem's Soul Food Landmark, Sylvia's on Malcom X Blvd. If you are looking for some good old-fashioned Southern comfort food, then here's the spot. They've been pleasing palates since 1962.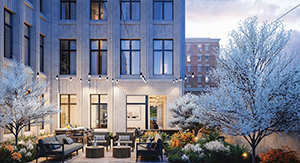 543 West 122 Vandewater Terrace
HARLEM LIVING
There are a lot of new happenings in Harlem and most of the focus is conveniently located near easy transportation. Here, some developments to consider.
543 West 122nd Street Across from the Morningside Heights Campus for the Jewish Theological Seminary is The Vandewater a 32-story building with 183 apartments. Residences will range in size from one- to four-bedrooms with magnificent views of Hudson River, Central Park and Midtown Manhattan. The 24,000 square feet of amenity space will include a "landscaped motor court," outdoor dining, a fitness center, and private gardens. Prices start at $750,000 for a studio. Info: thevandewater.com.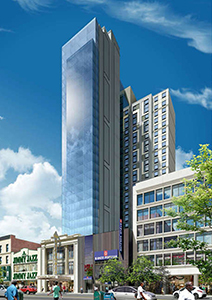 233 West 25 Victoria Theater
233 West 125th Street After more than a decade of planning, Harlem's Victoria Theater has finally been redeveloped into a mixed-use project that will become home to 191 apartments, a hotel, and a cultural center. The residential and hotel components of the development will be divided between two 26-story towers—one will rise above the theater and be the residential portion while the other will accommodate the hotel. The hotel is set to be a Renaissance Marriott with 210 rooms. The development will also include parking space for 90 cars. Although there are no active listings at present, keep an eye on it. Info: cityrealty.com.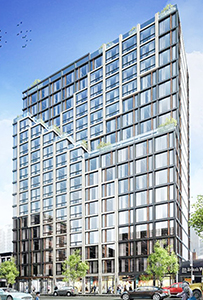 56 West 125 Jay Group
56 West 125th Street The Jay Group developers are planning to construct a ground-up, 17-story residential building on West 125th Street, near Malcolm X Boulevard. The project will be one of the tallest buildings in the area and will include 141 apartments averaging over 700 square feet, retail on the ground-floor, parking for 71 bicycles, and recreation spaces for tenants. Info: cityrealty.com.
2252 Third Avenue Permits have been filed for this proposed 20-story mixed-used tower in East Harlem. Conveniently located on two city blocks south of the 125th Street subway station (Lexington Ave. line), the 212-foot tall development will yield a total of 60,681 square feet with a total of 61 residences. Roy Moussaieff under the 2252 Third Avenue LLC is listed as the owner behind the applications with Robert Bianchini of ARC Architecture responsible for the design.
Thelonious "TJ" Johnson is a licensed broker with Brown Harris Stevens, teamed with Ogden Starr, who enjoys sharing his tips on his favorite city. If you are looking for a residence in Harlem—or anywhere else throughout Manhattan—contact him for any of your buying or selling needs. Info: bhusa.com/real-estate-agent/thelonious-tj-johnson.