THE ORIGINAL "HORD"ERS
This Husband & Wife Team Will Transform Your Life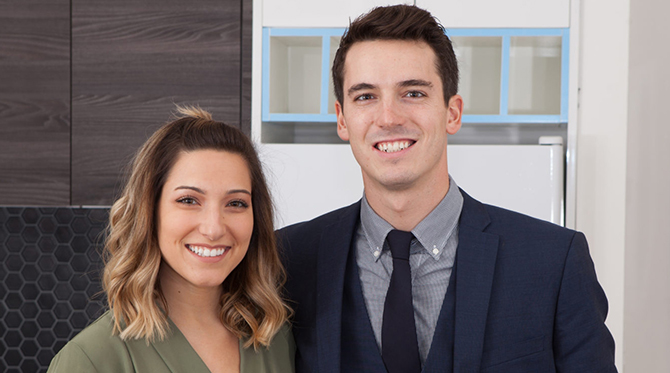 By Bailey Beckett
What seems like an easy, natural habit for your life—organizing your home and office—has turned into a billion dollar business because of one truth: it's harder than it looks. After all, consumers—i.e., all of us—consume.
We like adding things, whether it's clothes, shoes, books, bedding—and not deleting. Enter Fillip and Jamie Hord, a husband and wife team in New York who have combined her type A tendencies and his entrepreneurial streak into Horderly, one of the fastest growing organizing firms in the Tristate area. They concentrate on both homes and offices, and help their customers "edit" their lives. Jamie's simple, clean aesthetic brings air, color and life into any setting. And their friendly, Midwest charm—they are both from Ohio—is infectious. These are people you want in your home, however embarrassing it is. New York Lifestyles talked to Jamie about their business and the question: is less really more?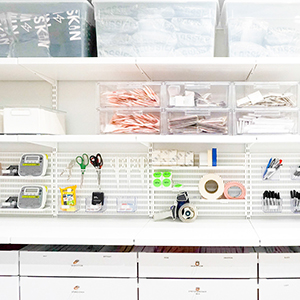 In one sentence what is Horderly?
We are a professional home organizing company helping clients declutter, organize, create systems and maximize space in any and all areas in their home.
What is your design philosophy?
I love "sense of clarity" with your belongings because it's so true: knowing everything that you have and exactly where it belongs is key. Everything should have a home.
What is your differential?
Both my husband and I are from Ohio, and bringing our Midwestern calmness and kindness into our clients' homes is our differentiator. We teach our team of organizers that we play a lot of roles when working with clients and we need to be their best friend, therapist, teacher and interior designer all at once. Not only do we organize homes, we transform lives.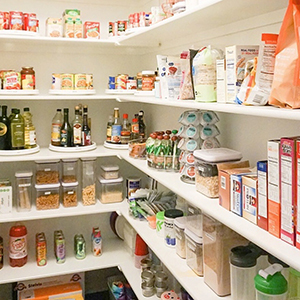 When did you discover this ability?
I grew up organized… cleaning the house before my mother got home from work, organizing drawers when I was bored, etc. I believe it comes from my dad's side of the family: my grandma was very organized, which then passed on to my dad who is a perfectionist.
Are their health benefits to being organized?
Yes! So many! You will literally feel ten times lighter after you declutter! Studies show that it leads you to eating better. Especially when you are organizing your fridge and pantry: you are keeping any old or perished food out resulting in less food poisoning/sickness. Clutter is stress, so eliminating it makes you happier instantly.
Less clutter also means less cleaning up, which means more time to do what you love. Organizing also helps you sleep better. If you make your bed every morning, you'll sleep better at night and get more done during the day.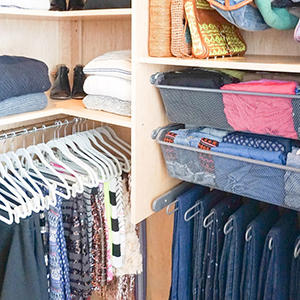 Is there an emotional response to "decluttering" and getting rid of clothes and other items in your home?
I emphasize to clients that it might be hard to get through the process of decluttering, but you have to keep an eye on what's to come: how they are going to feel when we are done. I see a lot of clients try to do this on their own and become overwhelmed, thus leading to not finishing the project. Hiring a professional will keep the energy up, hold you accountable, and make the editing process a breeze. Sometimes simply asking "do you love it?" or "do you use it?" can make the answer "no" much easier.
Some people don't want to declutter because they have no idea what to do with the stuff that they are getting rid of. They don't want to just throw away nice clothes and other items. They feel better knowing that they aren't throwing away money, but passing along these items to people in need. Having Horderly there to refer helpful connections, distribute donations, and getting those items out of their house right away is worth a lot.