ENTREPRENEUR'S CORNER
Gina Smith of Rauxa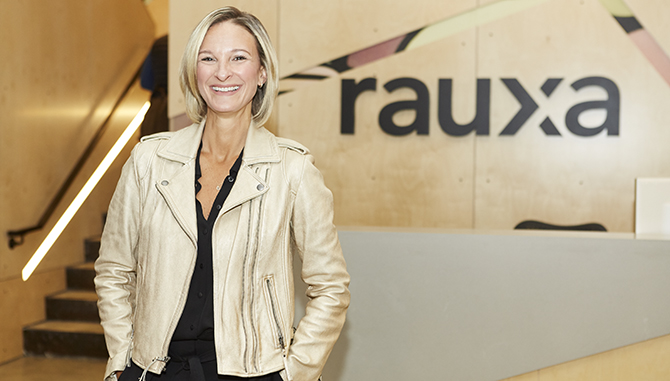 By Bailey Beckett
Is this Google? Did I mistakenly go to Facebook? Wait, I'm not at Apple? One look around the two-story home of Rauxa, high above the city skyline in downtown's Brookfield Place, and you're likely to be confused. Before your eyes, a young, bustling, diverse and quirky workforce mixes week-day shuffleboard challenges with high stakes pitches to Fortune 500 companies. There are panoramic views of Manhattan and design-forward office space that inspires and awes. This isn't Amazon? Nope!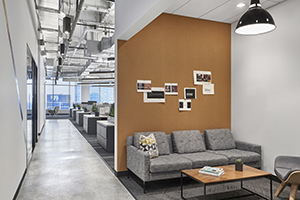 Welcome to Rauxa, one of the fastest growing digital marketing agencies in advertising. What began as a direct mail company started by industry lion Jill Gwaltney has grown into an industry powerhouse, with five offices across the U.S. and a staff of more than 300 of the brightest minds in marketing. Now led by Gina Smith, the women-owned company (one of very few, thank you very much) continues to expand its footprint, adding to a portfolio of clients that already includes Verizon, Vans, TGI Fridays and Alaska Airlines. How are they doing it?
Three simple words: Head. Heart. Hustle. The company's culture is among one of the most inclusive in advertising, attracting industry-leading talents who create engaging, inventive digital campaigns. Ever wonder why you spent more time than usual on that website? It's Smith in particular who is infusing the company with an infectious, go get 'em vibe. The president, who herself started at Rauxa right out of college, balances sales calls, client pitches, company meetings, and daily management with company initiatives, like mentorship, diversity, engagement and rewarding employees for hard work. As she continues to grow its New York offices—eyeing another half floor to accommodate its burgeoning workforce—Smith explained to New York Lifestyles her keys to success.
How did you get into marketing?
By random happenstance. A college friend was at my house for the end of a summer barbecue, bragging to everyone about this fantastic new job. It was at a fast-paced, women-led ad agency. It just so happens, she tells me, that they were looking for a new receptionist. I interviewed and started the following week at Rauxa. That was almost 18 years ago.
How has Rauxa risen from a direct mail company to a digital marketing powerhouse? How were you able to transform?
It started by not denying the transformation that was happening all around us. First and foremost, we went out and hired the absolute best and brightest to help us evolve—Ian Baer, Lincoln Bjorkman, Arthur Fullerton, Rita Ku—to name a few. Then, we started pushing ourselves in terms of the thinking we brought to clients. We piqued interest, took risks, clients gave more work, and we grew from there. We are continually evolving the solutions we bring to clients—you will never get a canned answer from Rauxa. Everything is bespoke to the challenges a client faces. We stay at the edge of what's technologically possible yet apply the data-driven fundamentals to support the investments we recommend for our clients.
What first attracted you to the company?
The people! Our CEO Jill Gwaltney and our former president Johanna Bracken are two powerhouse women. Jill brought the business in, and Jo helped get the work out the door. The energy and passion people brought into the work and the client relationships every day was like nothing I'd ever seen before. Everyone wanted to be there, for the work, the clients and each other. I badly wanted to be a part of it all!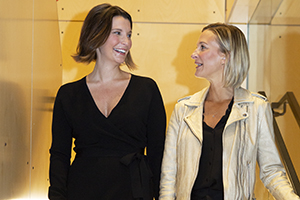 To what do you attribute your rise to the top of Rauxa?
I've been so fortunate to receive amazing opportunities thanks to the mentorship I've received from Jill and other leaders at Rauxa over the years. Also, I have a strong work ethic—I show up and put in the time to learn new things and engage with people on the work. I've never said no when someone has asked for my help which has helped me build relationships with folks who have supported my growth over the years.
How do you instill those messages/philosophies in mentoring people now?
It all starts with honest feedback. There are plenty of compliments to go around on a job well done, but really digging into the challenges people face and helping them work through it—that's when trust is built, and great mentorship occurs. You have to spend the time getting to know people. Spending the time to connect, in the moment and on a deeper level, often provides the best opportunity for mentoring.
How important is it for Rauxa to still be a woman-owned company?
Frankly, I think it's less about ownership structure and more about how we lead. We are empathetic to our clients and our employees. We take the time to mentor each other and grow. Our roots are in solving client problems, applying the latest technology and data capabilities to develop the right solution, and doing what it takes to meet the needs of as many people as possible. The fact that we have always been woman-led also means we're inclusive by nature. We didn't have to break through glass ceilings or create initiatives to make sure people are treated fairly. Inclusion is second-nature to us.
What do you do better than anyone else?
I'm an eternal optimist, and I have great confidence in our ability to grow and do great things. I don't see closed doors. I see everything as an opportunity. It's a matter of thoughtfully choosing opportunities, having the right plan and people in place, and remaining adaptive to the situation as it changes.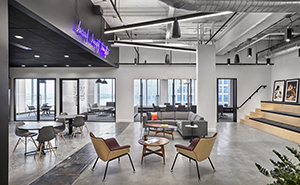 In one sentence, how do you sell Rauxa to clients and potential employees?
That's a great question, and one we've spent years trying to answer because our business and the agency keeps evolving so quickly. Ultimately, we landed on two words: Bold. Results. Those words describe so well who we are, how we do things, and the level of rigor and discipline it takes to make everyone successful. We can make big things happen for our people and our clients because of a unique combination of rigor, talent and drive that sets our work apart. We promise our employees that we will give them the resources and opportunity to do the best work of their careers here at Rauxa, and when they do everybody wins. We move fast, we move with intelligence, and we aren't afraid to do things differently.
What's next for Rauxa?
Up! We continue to adopt new ways to reach people and connect them to brands, to drive business forward for our clients. We embrace new technologies that will change daily. We attract new talent that forces us to think differently. We grow. We take it all head-on. And, we have fun on the wild ride together!
For more information on Rauxa, visit rauxa.com.