JOHN MAHDESSIAN
The Haute Couture Doctor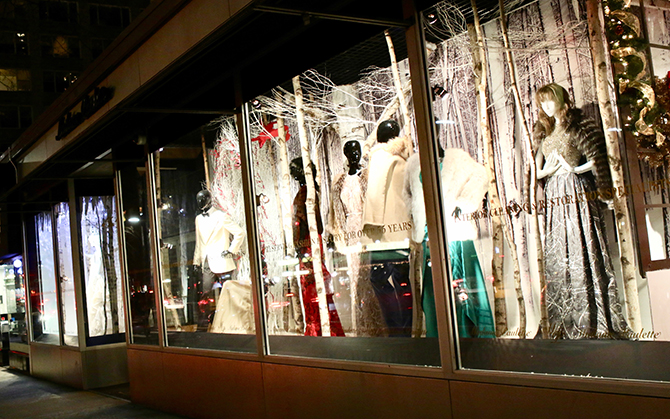 Madame Paulette Storefront
By Lillian Langtry
John Mahdessian, luxury and couture connoisseur, is better known for his renowned cleaning and restoration company Madame Paulette. The flagship boutique located on the Upper East Side is famous for maintaining some of the world's most illustrious wardrobes and iconic pieces. So exclusive is Madame Paulette that Forbes Travel Guide recently named it as the Verified, Five Star Official Couture Cleaner of 2019.
At the helm of the cleaning and restoration industry, Madame Paulette has held the position of being the most excellent custom couture cleaners in New York City since 1959. The third-generation family-owned company was founded by John Mahdessian's great uncle to honor his wife, French Courtier Madame Paulette. To maintain her couture pieces, the great uncle would travel to Paris, France for exclusive cleaning and restoration services. Deciding the trek was no longer worth the trouble, he decided to build the luxury cleaning business at home.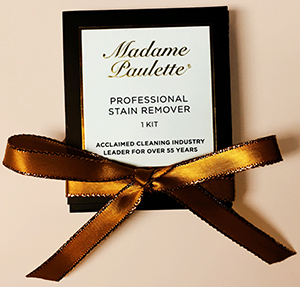 CLEAN, RESTORE & TAILOR
Sixty years later, Mahdessian has grown the family business into a global enterprise, becoming a cornerstone of the couture industry. "For more than half a century we have been the pioneer leader in couture cleaning and restoration. Our client list includes designers such as Vera Wang, Christian Dior, Gucci, and Fendi as well as celebrities such as Angelina Jolie, Salma Hayek, and Cardi B." Mahdessian went on to tell us that his company's work is highly regarded, they've been recognized with some of the most prestigious restoration commissions, including Princess Diana's gowns, Joe DiMaggio's original baseball jersey, and even Coco Chanel creations dating from the 1930s.
Highly trained garment experts at Madame Paulette clean, restore and tailor a client's expensive clothing items that an average cleaner may not accept nor can clean. Services include bridal, vintage and couture, designer apparel, leather, suede plus fur maintenance, interior cleaning, restoration, as well as, accessories and other specialized services. John added "We handle a lot of couture garments and have created the safest, most advanced techniques and procedures to restore and salvage couture collections once thought to be damaged beyond repair. Even if you look at our shirt laundering business, we can do anything that is needed." He went on to say that "in some cases, we remove special types of buttons before laundering to prevent cracking or breaking, as well as laundering each shirt by hand, which doesn't cause shrinkage, and increases the life expectancy of the garments by ten times compared to conventional processes."
TREASURED WEDDING GOWNS
With the 2019 wedding season now in full swing, many brides will be looking for quality alterations, cleanings, and preservations of their dresses and Madame Paulette is the authority in these areas. "From the smallest adjustment to a complete re-tailoring of a special suit or remaking of an entire dress, we are the final destination for brides and the world's most famous bridal designers. For brides who feel like a dress has been lost to time, we can fully restore the dress to its original splendor, including adding identical panels, lace or trimming, which may have thought to be damaged beyond repair. We are the exclusive bridal specialist for designers including Vera Wang, Reem Acra, Carolina Herrera, and Oscar de la Renta. These companies commission only the finest bridal gown cleaning, restoration, and preservation company, which is why they chose Madame Paulette."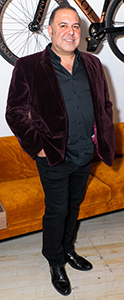 MORE SPECIALTIES
The Interior Cleaning & Restoration Service offers the same premium quality for custom interior textiles and home furnishings in your residence. "We also provide this service for yachts and private jets, and includes wall-to-wall carpets, draperies and window treatments, upholstery cleaning, antique carpets, and oriental rugs, fabric blinds, shades and curtains, estate cleaning and restoration, water, fire and smoke damage restoration, soot and smoke removal as well as odor treatment" he said.
Madhessian also knows his clientele bring in many items and family heirlooms because of Madame Paulette's quality service. "Restoring an old handbag, cleaning a perfectly good couch or refurbishing a vintage dress from grandma's closet have all become quite popular alternatives to going out and buying new things, creating a niche market for Madame Paulette. We've been able to utilize our incredible reputation as pioneers for cleaning and restoring and become a valuable asset to these clients."
For his jet-setting clients who are traveling near and far, Mahdessian has adapted Madame Paulette's patented process and proprietary formula into a safe and easy-to-use Professional Stain Removal Kit. When something spills, drips and stains, the unique, eco-friendly formula cleans the most elegant apparel and textiles. The kit is a perfectly-sized gift and allows you to take the expertise of Madame Paulette with you wherever you go!
For more information on Madame Paulette, visit madamepaulette.com