EVERYTHING UNDER THE SUN
BEACHFRONT RESORT PERFECTION IN THE WILDWOODS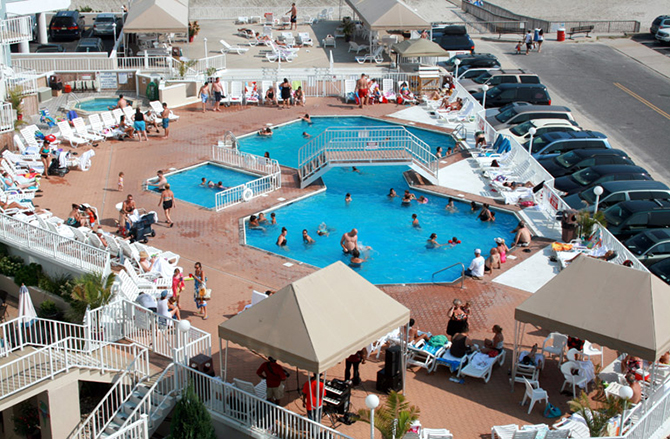 By Margaret Mason
El Coronado Resort located in the heart of Wildwood Crest is a premiere beachfront full-service hotel which is known for catering to families. The hotel features a superior location as it is just minutes away from fine restaurants, Wildwood nightlife and the world-famous boardwalk. It is also just a short drive if you are looking to make an excursion to Historic Cape May or want to try your luck at one of the casinos in Atlantic City.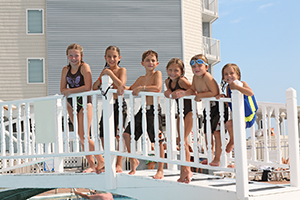 The resort features 123 Oceanview and Oceanfront units and most have private balconies. Accommodations range from single air-conditioned rooms with king-sized beds to one, two and three bedroom suites which are perfect for larger families. You are sure to enjoy the breathtaking views of the ocean from your balcony as well as when you relax on the beachfront sundeck. All of the units have flat screen TV's with cable, remote and DVD player. The rooms also feature a refrigerator, microwave and coffee maker. If you are looking to work out, you can take advantage of the well-equipped on-site fitness center. There is also an on-site game room where the kids can go to have fun. If you happen to need to use a computer, a Computer Business Center is available.
The Coronado Café located in the lobby of the hotel is a great spot for both breakfast and lunch and you can eat inside or on the outdoor patio. A favorite item on the breakfast menu is the delicious Oreo pancakes so be sure to give them a try on your stay.
The hotel features an elevated pool with a poolside hot tub as well as a separate kiddie pool and you can also lounge at the oceanfront sundeck. If you get hungry while sitting at the pool, a poolside snack stand is only steps away.
From July to Labor Day, the resort has a Children's Activity Director to keep the kids busy. Activities range from arts and crafts to participating in a variety of games. The resort also hosts a number of special weekly events. Twice a week, there is live poolside entertainment as well as a complimentary Hot Dog cookout. Free poolside movies under the stars are offered on Wednesday, Thursday and Saturday nights and you can enjoy free popcorn while watching the movie.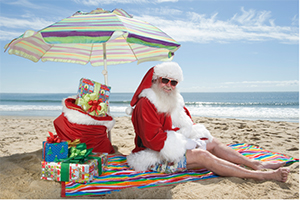 Wildwood has a tradition of celebrating Christmas one day during the month of July with all of the lights and festivities. If you happen to be vacationing at the El Coronado during the months of July or August with your children, there will be a special treat in store for your kids. Santa Claus will be visiting El Coronado Resort every Wednesday during these months on the new Mermaid Walk for a photo-op with the kids. Every "good" little boy and little girl will also receive a very special treat from Santa Claus.
If you are looking to host a party, family reunion or just an office building day, make sure to check out the hotels Fiesta room as it may be perfect for your needs. General Manager, Carolyn Guarracino, can help you with your plans. Carolyn always ensures that everything runs smoothly at the resort and guests receive the best service possible.
The El Coronado is a place to make lasting memories. It is my home away from home. See you at the beach.