TEE TIME
Golf Courses To Test Your Mettle
By Stephen Wood
Of course, there are many diversions to occupy these long days of Summer. But golf is by far the most challenging—demanding time, patience and more than a little skill. In a time where everything has to be connected and happen now—golf can be satisfying for those very reasons.
Here, a selection of golf courses worthy of your consideration and located in and around New York.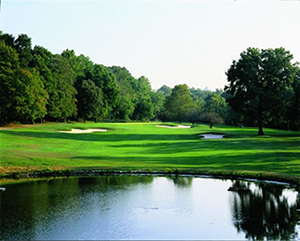 VAN CORTLANDT PARK
Located in the northern reaches of The Bronx, it is the oldest public golf course in the U.S. Known as "Vanny" by the locals, it is the most easily accessible NYC course. Under new management, and a cost of approximately $1.5 million in upgrades, Van Cordlandt features seven new greens, new tee boxes, additional cart paths, improved bunkers, and dramatically improved drainage. With a total of 6.096 yards, this golf course, situated in a park-like setting, is the perfect escape from the hustle and bustle of NYC without ever having to leave the city. A tee-time reservation can be made via the Parks Department. Info: nycgovparks.org.
---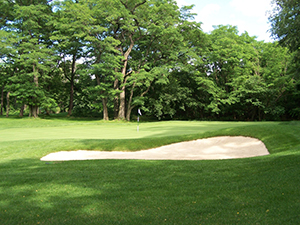 MOSHOLU PARK GOLF COURSE
Mosholu Golf Course and Driving Range is a family friendly 9-hole public golf facility located in the North Bronx. The par 32 golf course measures 2,178 yards from the middle tees. It is equally fun for beginners with its rolling fairways as for experts looking to take it easy. Among the best conditioned municipal courses in the area, its rolling fairways and contoured greens provide the perfect golf experience for both beginners and experts alike, with a friendly atmosphere where you can bring the entire family. Their 20,000 square foot putting green, chipping area and driving range also provides a place to warm up before you tee off, or to hone your skills for your next time out on the links. Info: mosholugolfcourse.com.
---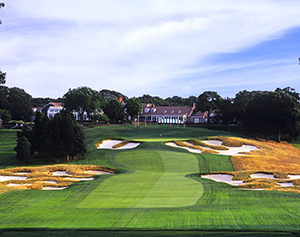 BETHPAGE STATE PARK
This mecca for public golf features five 18-hole regulation golf courses including the world-renowned Black Course which was the site of the U.S. Open in 2002 and 2009, The Barclays in 2012 and 2016, and The PGA Championship earlier this year; it is the future site for the Ryder Cup in 2024. Famed golf course architect A.W. Tillinghast was hired to design and oversee construction of three new golf courses (Black, Red and Blue) as well as modify the Lenox Hills Course which became the Green Course. Due to the increased demand for golf, the Yellow Course designed by Alfred Tull was opened in 1958. Approximately 300,000 rounds are played annually on the five courses at Bethpage, all of which start from the Clubhouse area. Info: bethpagegolfcourse.com.
---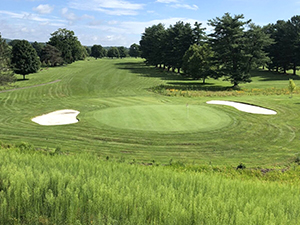 THE LYNX AT RIVER BEND GOLF CLUB
In January 2011, Andrew and Elaine Koch purchased the Port Jervis Country Club, completely remodeled the facility and opened in the Spring as The Lynx at River Bend Golf Club. This beautiful, 6,093 yard golf course was mostly designed by A.W. Tillinghast and while construction started in 1915, the course was opened as an 18-hole private country club in 1921. This challenging yet fair course is now open to the public as a semi-private golf club with a fully stocked pro shop. In 2018, The Lynx at River Bend Golf Club opened a new driving range. Info: thelynxgolfclub.com.
---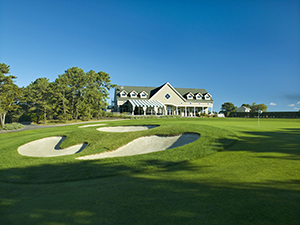 HAMPTON HILLS GOLF AND COUNTRY CLUB
Hampton Hills is a golf and tennis club nestled on 2,000 acres of Pine Barrens in Westhampton. The 18-hole course features 6,634 yards from the longest tees for a par of 71. Serene is the watch-word for Hampton Hills which offers plenty of elevation and water features to put mind and golf club to work. Although a membership is required, we bet it won't be too difficult to find a friend in the neighborhood to invite you for the day. Info: hamptonhills.com.