DESTINATION D.C.
Our Nation's Capital Is Alive With Culture & Luxury
By Bailey Beckett
The partisan gridlock in Congress might have you believe the Capital is a war zone. Well, someone hasn't told the Capital, because Washington, D.C. is alive as ever, with a City Center shopping mall bursting with Hermes and Dior, restaurants boasting Michelin star chefs, hotels catering to every clientele and a culture scene attracting the brightest talents (and audiences).
In fact, as you're planning a Fall getaway, D.C. should be top of the list to eat, stay and play.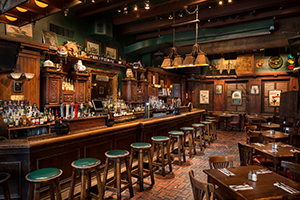 Dubliner Main Bar
EAT
The Dubliner A Capitol Hill institution just a stone's throw from the dome itself, The Dubliner is a true enclave of the old country, radiating a warm welcome from the glowing bottles of fine Irish whiskey to the dark gleaming woodwork. A congenial atmosphere for regular happy hours, live Irish music—or negotiating delicate peace accords. Info: dublinerdc.com.
Bourbon Steak Chic, modern and visually striking, Bourbon Steak still sizzles almost 10 years after its opening at the tranquil Four Seasons Hotel in Georgetown. Restaurateur Michael Mina and chef Drew Adams have made its steaks legendary, including a Wagyu from Japan that the Washington Post called "so tender and richly marbled you feel as if you're grazing on meat butter." The restaurant's menu features American fare with a strong focus on heritage meats. Info: michaelmina.net.
The Occidental Generations of political luminaries, sports stars, and celebrities have made The Occidental a Washington landmark as star-studded and lively as ever. A stone's throw from the White House, off Pennsylvania Avenue, the seafood and steak grill mixes nostalgia with new, bringing vintage menus to life with contemporary interpretations of classic American cuisine. Info: occidentaldc.com.
Kingbird Housed in the historic Watergate Hotel, the restaurant is named after the dapper native species whose tailored black and grey plumage hides an exuberant crest of red, flashed at his discretion. There's nothing discreet about this restaurant, where Chef Sébastien Giannini dazzles guests with his French Rivera-inspired menu which celebrates the purity of exquisite local ingredients with a light and sophisticated hand. Info: thewatergatehotel.com/washington-dc-restaurant-kingbird.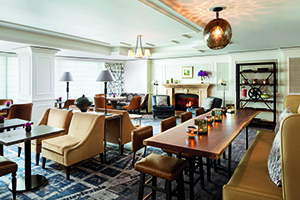 Ritz-Carlton Washington DC
STAY
The Ritz-Carlton, Washington, D.C. A renovation of the classic Ritz-Carlton in downtown Washington, DC last year put this mainstay back on the map. Less traditional and more like a chic Restoration Hardware catalog, the hotel, with 300 rooms, caters to the world's elite: world leaders, philanthropists, heads of state, royalty, and celebrities. A soothing gray and blue décor has replaced the wood paneling and oil paintings of old. And its bar, Quadrant, and restaurant, Westend Bistro, has brought trendy local crowds back to the lobby. Not to be overlooked is sister property Ritz-Carlton, Georgetown. Here is one of the most original boutique hotels in America. Housed in the former Georgetown incinerator—you read that right!—the property is rustic and luxurious at the same time, with the red brick facade still intact—as well as the smoke stack—and public spaces and guestrooms that carry on the "fire" theme (its bar is called Degrees). With just 86 rooms and 27 premiere suites, the hotel is intimate to say the least. Info: ritzcarlton.com/en/hotels/washington-dc.
The Mayflower A Grand Dame since its opening in 1925—timed to the inauguration of Calvin Coolidge—The Mayflower is the social hub of Washington, D.C. Its impeccable mix of historic grandeur with contemporary elegance brings the city's movers and shakers, visiting dignitaries and the city's largest conferences to the hotel day in and out. What President Truman called "the city's second-best address" is a city in itself, with 581 rooms, grand ballrooms, state-of-the-art fitness center and Edgar, its ultra-cool bar and lounge. Info: themayflowerhotel.com.
Moxy Washington, DC Downtown
Definitely catering to the younger set, the Moxy Washington is a millennial's delight, with a check in stand decorated with hot pink flamingos that doubles as a bar, lockers where you can store your luggage, foosball tables, board games, ping pong tables in the lobby, retro rotary phone and a screen showing live Instagram feeds from guests enjoying the hotel. Info: moxy-hotels.marriott.com/en.
PLAY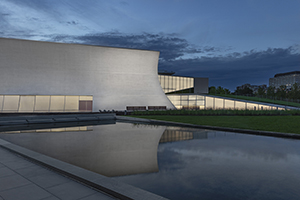 Kennedy Center ©Richard Barnes
KENNEDY CENTER
The REACH Expansion Opening: September 7th; Festival: September 7th-22nd
The REACH, the first new space in the 47-year-old performing arts campus brings a $175-million Steve Holl-designed project adding 60,000-square-feet of classrooms, rehearsal and performance space in three pavilions. The addition to the southern side of the Center also adds a reflection pool, a projection screen and bridge over Rock Creek Parkway to the Potomac Riverfront. The Kennedy Center celebrates its expansion with a 16-day arts festival filled with nearly 400 free events. Info: kennedy-center.org.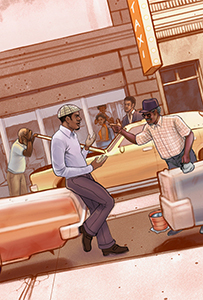 Jitney ©Charles Chaisson
ARENA STAGE
Jitney September 13th-October 17th
The lauded rep theater leaps into its 70th season with Ruben Santiago-Hudson directing his 2017 Tony Award-winning revival of August Wilson's challenging drama about gentrification. Info: areastage.org.
NATIONAL MUSEUM OF WOMEN IN THE ARTS
Judy Chicago—The End: A Meditation on Death and Extinction
September 19, 2019-January 20, 2020
Feminist icon Judy Chicago presents her most recent work and continuing rally cry to challenge the status quo in almost 40 pieces of painted glass and porcelain and two bronzes. Info: nmwa.org.
UNION MARKET
All Things Go Fall Classic
October 12th-13th
The All Things Go Fall Classic returns to Union Market for its 6th year This year's music festival features CHVRCHES, Melanie Martinez, LANY, Betty Who and more. Info: allthingsgofallclassic.com.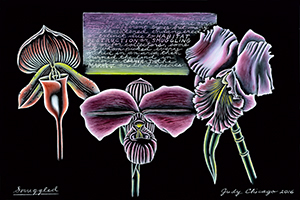 Judy Chicago - Smuggled
SHAKESPEARE THEATRE
Everybody
October 15th-November 17th
The first show under the theater's new artistic director, Simon Goodwin, is a reconsideration of the 15th century play of the same name. In Braden Jacob-Jenkins' version, the titular role is awarded to a cast member by on-stage lottery, and then the drama of life unfolds. Info: shakespearetheatre.org.
CAPITAL ONE ARENA
Washington International Horse Show
October 23rd-28th
The nation's leading indoor horse show draws global stars and stables more than 500 animals in the surrounding streets. Info: wihs.org.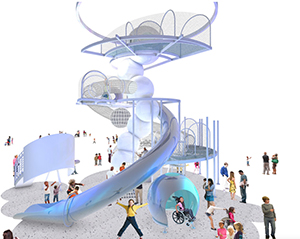 National Children's Museum
LINCOLN THEATRE
Bentzen Ball
October 24th-27th Bentzen Ball, a magical festival partnership between Brightest Young Things and Tig Notaro is coming back for its 10th Anniversary of Comedy & Friendship in 2019. Info: brightestyoungthings.com.
RONALD REAGAN BUILDING & INTERNATIONAL TRADE CENTER
National Children's Museum
Opens: November 1st
After years of planning, an intentionally built, 33,000-square-foot play space emphasizing hands-on STEAM learning (science, technology, engineering, art and math) opens blocks from the National Mall and White House. Info: nationalchildrensmuseum.org.