INSPĪR carnegie hill
Senior Living At Its Best
Cafe
By AP Connolly
Inspīr Carnegie Hill, a new senior residence nestled in the heart of the Upper East Side, is poised to change how New Yorkers age. With the next wave of seniors living longer, healthier lives, a new standard for what aging looks like is emerging. Seniors and their families want more than just a place to live; they are looking for an exceptional lifestyle complete with immersive experiences, luxury accommodations, five-star hospitality, and world-class care. To meet these demands, Inspīr Carnegie Hill offers a transformative senior living experience that exceeds the expectations of even the most discerning New Yorker.
Located at 1802 Second Avenue, Inspīr Carnegie Hill is the flagship location of the Inspīr brand, which was developed specifically for older residents in metropolitan areas who require assisted living, memory care or advanced care options. Every detail of Inspīr has been carefully considered to create a living experience that caters to their every want and needs. In fact, prospective residents and their families are amazed by what Inspīr Carnegie Hill has to offer.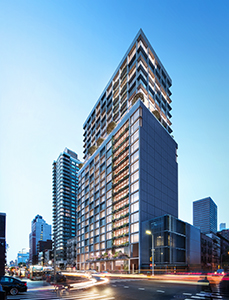 HARMONY & WELLNESS
Deemed an architectural masterpiece, Inspir Carnegie Hill was purposefully designed to promote health and wellness as well as harmony and connectedness for residents, families, and staff. Floor-to-ceiling windows offer sweeping cityscape views and ample natural light. Wood finishing, stone accents, and lush gardens keep residents close to nature. Every detail was considered and customized, from specialized lighting and smooth transitions in flooring to reinforced bath rails and a myriad of other features designed to enhance safety and promote well-being.
Common areas are inviting and attractive, filled with natural light and elements, that connect residents to the outdoors. Dining venues, a SkyPark, library, bespoke lounge, spa, and fitness center are designed to promote engagement, give purpose and encourage movement and creativity for residents.
Inspīr Carnegie Hill is outfitted with customized technology that enhances day-to-day conveniences through voice-assistants and smart-home features. Each residence includes a voice-activated care concierge system that can alert staff when a resident needs assistance. There is also a resident safety system featuring nurse call, fall detection, and even real-time location feature to locate loved ones in the building.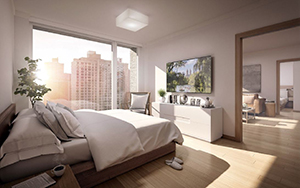 A POSITIVE IMPACT
Beyond the physical environment and the embedded technology is a philosophy of vibrant, intentional living that truly sets Inspīr apart from other options in the city. Inspīr draws upon key lifestyle elements proven to have a positive impact on physical, mental, and spiritual well-being. Regardless of whether someone is looking for a carefree lifestyle or if they require specialized care, they will receive a custom care plan that draws upon core lifestyle elements proven to contribute to living long, healthy lives. "It was important to us to create an environment that truly nurtured whole person wellness," said Eleonora Tornatore-Mikesh, Chief Experience and Memory Care Officer.
Participating in activities based on personal interest helps to keep the brain active and promotes well-being. Inspīr curated an eclectic selection of daily programming to meet every interest and tailored them to fit the needs of older adults. Of course, there are plenty of social opportunities but beyond that residents benefit from expert wellness coaches who customize programs like yoga, meditation, water aerobics, balance training, and spiritual practices based on individual interest and abilities.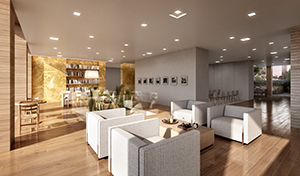 With so many New Yorkers active in the city's cultural scene, Inspīr collaborated with renowned cultural institutions, to design thoughtful programs that do more than entertain—they engage and provide residents a meaningful interaction.
Today's seniors are pushing the boundary and have high expectations for how they envision their lives, and they should have their expectations met. Inspīr Carnegie Hill is providing those solutions for seniors in a whole new way.
For more information on Inspīr, visit inspirseniorliving.com.