EXTRAORDINARY EXPERIENCES
Ways To Offset Risks Of Experiential Travel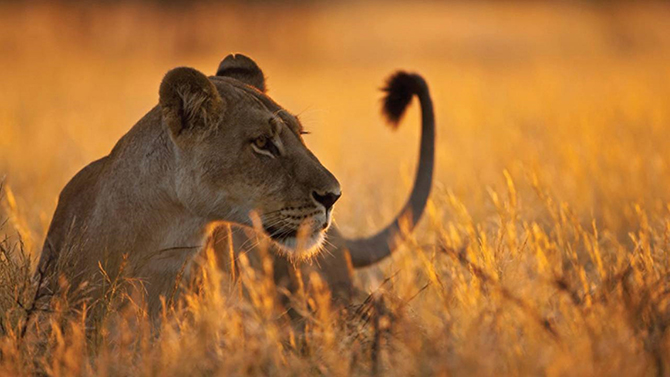 By Robb Lanham
If your idea of vacation nirvana is a Hamptons getaway, a relaxing mix of sand and surf, with fine dining and some shopping on the side, then feel free to eschew today's increasingly hot trend of experiential travel.
A significant number of Americans, though—72 percent of adults, in fact—would rather spend their time and money on experiences, and particularly on travels that are not quite so, well, tame. Adventure travel is especially popular. Think outdoor escapades like hiking glaciers or four-wheeling it across deserts or bush camping safaris in remote regions of Africa. TripAdvisor tells us that 67 percent more travelers opted for travel experiences with a risky edge last year than in 2017.
If the experience is your thing and the more exotic the better, then plan away and enjoy. Adventures are increasingly available that cater to every interest and appetite for risk. But here's something to remember: There's risk and there's risk. Don't leave home without hedging your risk with the right protection if you intend to go out and play on the edge another day. Here, some factors to consider.
HEALTH & PHYSICAL CHALLENGE
Your readiness, from an overall health perspective, will play a big role in your adventure's success. Your first step, four to six weeks before departure, is to get required and recommended vaccinations for the country you'll be visiting. Also have your physician verify your routine vaccinations on your health record. It's also key to note pre-existing medical conditions and how they're managed with medications in the event medical care is required while you're traveling.
Your due diligence should also cover the unique environment and potential health risks at your destination. It's not only important to gauge your ability to cope physically, but to come with appropriate clothing and footwear, adequate food and water and safe and unsafe aspects of the environment.
INSURANCE FOR RISKS
That bush camping safari? There's insurance for that. Trekking through Colombia's Cocora Valley cloud forest? You might want kidnap and ransom insurance, depending on your route for getting there, though the problem has significantly abated. There's insurance for about every contingency, and you're well-advised to talk it through with your broker in the weeks before your departure. Here's an overview for starters: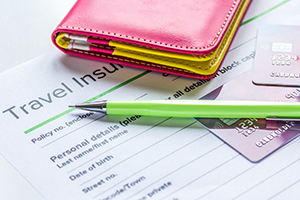 • Travel insurance A comprehensive plan covers you for trip cancellation and interruption, some baggage loss and medical emergencies. It typically covers some level of activities for leisure, entertainment, fitness or recreation purposes. But more extreme activities like rock climbing, scuba diving and mountaineering are not covered unless you add them with a rider, and even then there will be limits to the extremes.
• Worldwide liability You'll want to make sure that your coverage is not limited to the U.S. if you're departing for another country. Ensuring worldwide coverage avoids problems on even minor issues. Also double check exclusions, like operating an aircraft or chartering a board of a certain size.
• Medical coverage If your policy doesn't include international benefits, you'll want more coverage for your travels. Also ask your broker if higher medical limits are warranted for your trip's length and activities planned – especially since many tourism activities aren't covered.
• Medical evacuation coverage What if you take deathly ill while off the beaten track, don't speak the local language and need to be transported to the closest, most suitable medical facility for treatment? This covers the high costs such situations entail.
• Kidnap and ransom coverage In some countries, the risk of kidnapping can be high. One sort that has become more common than what Hollywood typically portrays is the "express" kidnapping. It's where your "taxi driver" forces you to retrieve money from an ATM before releasing you. A K&R policy will recover your losses.
• Safari coverage If you have the opportunity to realize this exciting, inspiring and even dangerous bucket list experience, consider this safari coverage as an extra layer of protection. In addition to trip cancellation and interruption coverage, baggage coverage benefits cover certain safari equipment, like cameras and guns. Global medical coverage to offset emergency medical costs and medical evacuation also are part of this protection.
Experiential travel is a great opportunity to immerse yourself in different people, customs, lifestyles and adventures that are a total departure from your everyday life. By doing it right, with insurance that protects you against the possible risks, you'll be able to go on and adventure another day.
Robb Lanham is the chief sales officer for HUB International Personal Insurance, where he is responsible for the personal insurance sales initiatives across North America. Hub International Limited is a leading full-service global insurance broker providing property and casualty, life and health, employee benefits, investment and risk management products and services. For more information on Hub International, visit hubinternational.com.