ENTREPRENEUR'S CORNER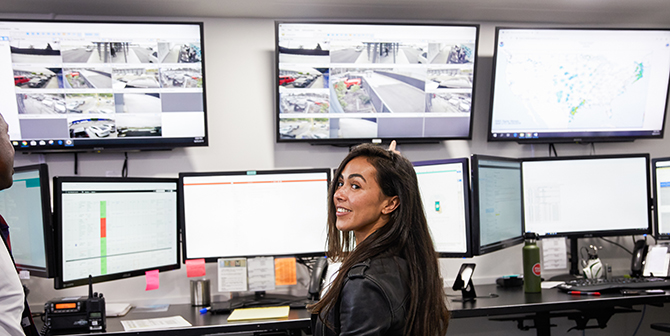 By Amina Belouizdad, CCO of The Private Suite
Acareer is a lot like life; it is not always a linear journey. You may find yourself in unexpected places and working in a field you may not have predicted or even studied in college. I have had a zig-zag career—from hotel development to private equity and e-commerce—exposing me to a breadth of circumstances in multiple cultures, languages, and environments. My colorful background, throughout which I have been fortunate to call seven different cities home, has taught me a considerable amount about leadership and entrepreneurship.
This prepared me for my role as Chief Commercial Officer at The Private Suite, a TPG-backed company which owns and operates exclusive, luxury airport terminals for commercial travel. My role of CCO is to set commercial strategy and to oversee the growth of the company. It allows me to align my interest in building brands, leading teams, and blazing new trails.
A Chief Commercial Officer is singularly focused on commercial strategy. The CCO 'owns' the customer—their needs, their wants, and how to communicate with and serve them. The role employs my expertise in sales, marketing, product development, strategy, customer service, to name a few. Ideally, a CCO needs to have domain expertise as well as a breadth of perspective that allows for creativity and disruption. At The Private Suite, we don't have a CEO. So as the CCO, I work closely with the Chief Operating Officer, and we act together as a CEO.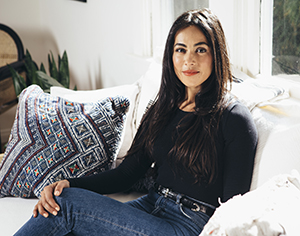 FOCUS ON THE CUSTOMER
I love what I do because I get to dial-up and dial down my involvement in different verticals and at different times. For example, there are big themes that I'm focused on in 2019—branding, positioning, customer experience infrastructure, and corporate sales—so I'm very involved in those at all times. Besides, there will be small projects or tactical themes that I will dive into. I try to wear many hats and be amenable to where my team needs help while keeping my eyes focused on the customer.
Throughout my diverse background, I've learned how perspective is everything—having a point of view that allows one to act, guide, and take risks. The biggest thing I've learned since joining The Private Suite has been to keep my perspective open. I took a mentor's good advice to set aside preconceived notions for your first 90 days. Sit back and be a silent observer, and to let any judgments or hypotheses come and go. This was tough for me; I wanted to dive in, roll up my sleeves, and get started immediately. I'm so glad I listened! You learn so much when you start a new role, and it's essential to give yourself the benefit of time before drawing conclusions. It can only help you be a better leader.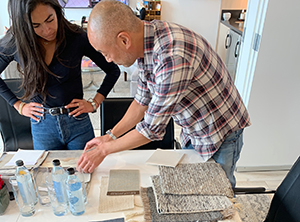 BEING HUMAN
As a leader and CCO, I believe the most important character traits are being a generalist, people-person, and strategic. I also think we don't talk enough about empathy when it comes to leadership. Most alpha personalities are typecast as aggressive, zero-sum, and almost dictatorial. While it's extremely important to be decisive and to have a vision, I think it's equally important to be human, vulnerable and have empathy. Those are traits that have served me well in life. A leader also has to be able to know when to make the calls and when to un-make them. Leadership is making tough or risky decisions and knowing when to stick to them and when to change course. Experience helps, but so does vision, humility, and perseverance.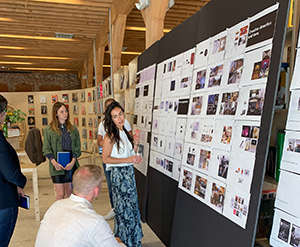 The concept of private airport terminals for commercial flights exists in almost every major international city—London, Frankfurt, Dubai, you name it. We opened the first one in the U.S. at LAX, and we can't wait to open next in one of the most major cities of all, New York. The energy in New York is like no other. Everything is a hundred times more than anywhere else—the lights are brighter, the pace is quicker, the restaurants are more electric and even the coffee is more caffeinated! The feeling in NYC is like that of success; it's invigorating. To me, success is a feeling that you only know when you reach it – it's a magical blend of happiness, fulfillment, and peace of mind. And it's meant to be shared.
For more information on The Private Suite, visit theprivatesuite.com.