MY NEW YORK STORY
Leesa Rowland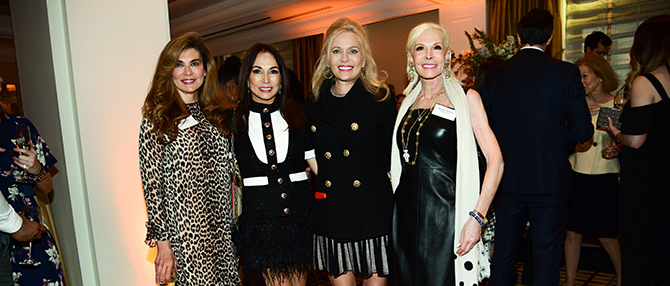 By Elizabeth Darwen
Most celebrated actors have impressive backgrounds, but few are as unique and wide-ranging as the cult film star and philanthropist Leesa Rowland. She is an actress and animal advocate who went from the family ranch in Texas to the bright lights in Hollywood and New York where she has lived for more than a decade.
Leesa grew up in Austin, Texas, where she studied broadcast journalism, to later become a classically-trained actress at the world-renowned Steller Adler Studio in Los Angeles. Soon after, she was cast as Victoria in Troma Entertainment's 1992 cult film classic, Class of Nuke 'Em High Parts 2 and 3. In 1994 she acted in Troma's USA Network series Troma's Edge. Then, in 2012, she co-starred in Travis Campbell's Slaughter Daughter as Phyllis Adjani, an eccentric mother who drives her daughter to insanity. "My role as Phyllis in Slaughter Daughter was memorable because I was able to work with my dear friend, actress Nicola Fiore. This was a dynamic and sentimental role. Nicola and I have performed together many times before, and we had so much fun through production." The film won Best Feature at Orlando's 7th Annual Freak Show Film Festival. Soon after, Leeza was co-starring in the critically acclaimed web series Two City Girls, as well as making appearances on the Oxygen series Jersey Couture in 2012. Her success continued when she appeared in the sequel Return To Nuke 'Em High, which aired on Starz.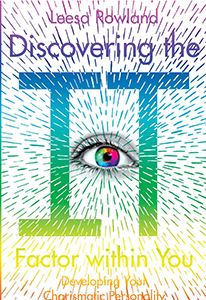 CREATIVITY IN HER DNA
Beyond her extensive career as an actress, Leesa is the author of the bestselling self-help/motivational book Discovering the It Factor within You: Developing Your Charismatic Personality published in 2015. Leesa stated, "I wanted to share my own story with the world and inspire people to be the best they can be. The book unveils everything from spirituality and religious to auras and mantras and more in helping each reader build their charismatic personality and excel in life. My book was inspired by a desire to help people recognize their potential and have greater confidence. We all have skills and talents and problems to overcome. My book elevates personal attributes and urges the reader to focus on inner beauty and strength to overcome adversity."
She is also well-known for her work as a philanthropist and animal rights activist. She has been active with the national non-profit organization Last Chance for Animals since 1989 and is the president of the New York non-profit group Animal Ashram, which she founded in 2013. As a dedicated vegan Leesa says, "Life is full of choices, and living a cruelty-free life is the best choice I have ever made. There is plenty to eat without eating animals, plenty to wear without wearing animals and plenty of entertainment without exploiting animals. My choice is compassion. It is always in fashion."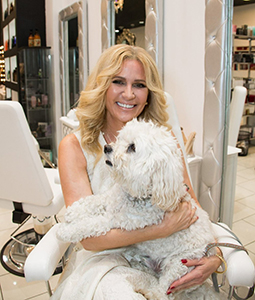 RAISING AWARENESS
Leesa explained her motivation for founding Animal Ashram was "to raise awareness of animal rescues and the need to educate people about animal rights. We are promoting an "Animal Bill of Rights" to expose people to the broad spectrum of living conditions for animals held in captivity. We advocate change and better conditions for all animals. There are New York State laws pertaining to the protection of laboratory animals which resulted from many political debates and proposed regulations. Unfortunately, there are no laws that require general protection of companion animals and wildlife. Isolated laws addressing subjects such as service animals and carriage horses in New York City exist…but these are still isolated examples. There is much more to be done about protecting laboratory animals. We must view the larger picture and be proactive for all animals."
Leesa continues to explore new worlds. A lifelong sit-com fan, she has been taking classes with Richard Kline—the actor best known as Larry on the 1970's classic Three's Company. She's even taken the plunge in the art of improv at New York's famed Upright Citizen's Brigade.
Leesa has been recognized for her many good works and was most recently honored at the 2nd Annual Hamptons Interactive Influencer Brunch at The Maidstone Hotel in East Hampton. She also was involved with the New York Center for Children's Spring Benefit and the Southampton Animal Shelter Foundations Unconditional Love Gala.
For more information on Leesa Rowland, visit leesarowland.net; Animal Ashram, visit animalashram.org.