TIME OUT WITH…
Brent Feinberg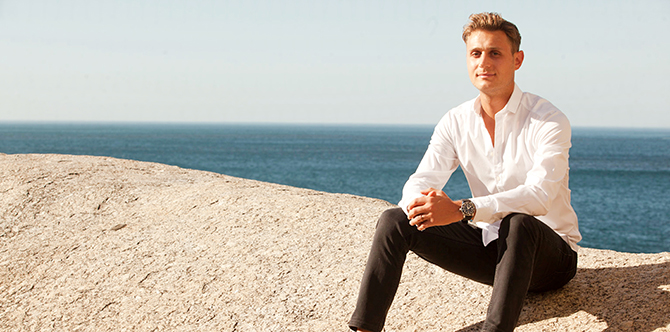 By Elizabeth Darwen
Ask anyone today, and you'll hear how difficult it is to find your path, build confidence, and overcome fear. In other words, get unstuck. And if it's challenging for us as adults, how do we create positive habits for children and set them up for happiness and success?
Integrative healer, reiki master, certified BodyTalk practitioner, and yoga teacher, Brent Feinberg, is the best-selling author of Freeing Freddie The Dream Weaver (Amazon, 2017), an inspirational book for children and adults endorsed by Deepak Chopra. As Chopra attests, "A truly enchanting story with the deep universal truth that both children and adults will enjoy, helping them gain an understanding of how to let go of fear and be a part of a loving, connected world."
Brent is also the creator of With Love From Freddie, a platform of holistic materials and mindfulness workshops (it includes the storybook Freeing Freddie The Dream Weaver); an interactive workshop + activity/craft book for children; seminars for teens, adults, parents and teachers; and training programs for teachers, counselors, psychologists and social workers. These are all aimed at focusing on a person's fears.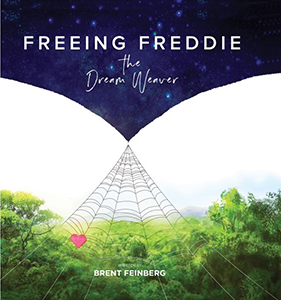 THE IDEAL LIFE TO LIVE
Born in Johannesburg, South Africa, Brent was raised with the influences of Nelson Mandela—whom he also spent time with. He has worked with youth and others along his incredible journey. Today, he shares his wisdom and tools to live a life where all individuals share an experience based on justice, love, self-awareness and greater consciousness.
Through years of experience and study, Brent developed a greater understanding of consciousness-based well-being that spurred him to write his first best-selling book Freeing Freddie The Dream Weaver provides entertaining and relatable characters to best model the inner strength and determination needed to overcome fears and the newfound self-esteem and confidence that follows. The activity and sticker book for younger children and more comprehensive Workbook for older audiences reinforce the story's messages and help bring its lessons to life in practice. These make an impactful addition as the latest social, emotional learning and wellness resources to incorporate at home, school, or in a psychology practice.
His second book, Revealing the Light From Within (available next year), will continue the conversation on developing your inner gifts in a world that is a positive experience for all. It continues to provide tools to enhance the conscious development of children, youth, and adults in a fun manner to actualize their potential. The issue of anxiety in American society has become an astounding issue. Brent's books address this by giving the skills and tools to individuals to use daily to access and release their fears and to realize their dreams.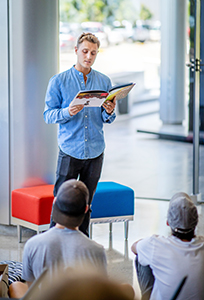 We live in a time when 1 in 8 children in the U.S. are diagnosed with anxiety disorder based on fear and stress. "Fear is normal; we are all afraid of something, so there is nothing to be ashamed of, and most of our fears are a commonality. A healthy sense of danger is a good thing, and self-preservation should not be confused with the fear that wraps our mind in constant thought and our body in anxiety.
Once we face our fears or use specific techniques to release them, we acquire a new level of freedom in our lives." Brent continued to reveal that he had overcome the fear of speaking in public to purse his dreams. Today, he works with schools in South Africa and North America which use his books as the basis for their Social Emotional Learning (SEL) curriculum for grades 2 through 12. "To feel fulfilled in our lives, we need to have a greater understanding of who we are within and how we function daily. This translates into an understanding of what we want in our lives and how we need to take on the responsibility of creating the life that we wish to have. Dreams don't manifest without action and focus. Always keep dreaming, learning, connecting, and growing."
As Brent says, "Give of yourself totally to each moment. This makes for a fulfilling life!"
For more information on Brent Feinberg, visit withlovefromfreddie.com.