ON THE BIG SCREEN
By Jenny Peters
PREQUELS AND SEQUELS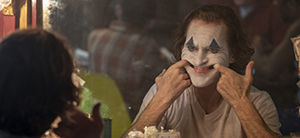 JOKER
Rated: R
The Joker has had a long and illustrious career, being played by everyone from Cesar Romero to Jack Nicholson to Heath Ledger and Jared Leto as the Batman's arch-nemesis. Now three-time Oscar nominee Joaquin Phoenix dons the frightening mask that defines this iconic character to tell the Joker's origin story in this prequel. Directed by Todd Phillips, who is best known for his comedies (The Hangover, Old School) this one is not played for laughs.
---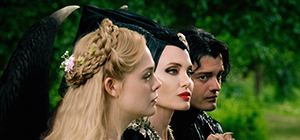 MALEFICENT: MISTRESS OF EVIL
Not yet rated
Angelina Jolie returns to the big screen in this Maleficent sequel, reprising her role as the evil sorceress of Sleeping Beauty fame. Elle Fanning is back as well, as Princess Aurora, in this fantastical fantasy flick that adds Oscar nominees Michelle Pfeiffer and Chiwetel Ejiofor into this sequel's mix. It's chockablock with eye-popping special effects, along with Jolie and Pfeiffer vying to see who chews up more of the scenery. What's not to love?
---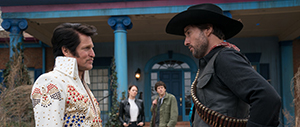 ZOMBIELAND: DOUBLE TAP
Not yet rated
It's taken them ten years, but those tongue-in-cheek zombie killers are coming back to the big screen. Everyone's back—Woody Harrelson, Emma Stone, Jesse Eisenberg, Abigail Breslin and even Bill Murray (as Bill Murray)—in this comical sequel to the 2009 goofball comedy. With director Ruben Fleisher and screenwriter Rhett Reese also back for more, it's the same silly sensibility as the original, which means it's tons of fun—in a ghoulish kind of way, of course.
---
THE FUTURE IS NOW

GEMINI MAN
Rated: PG-13
Will Smith stars twice in this dizzying flick about a trained assassin who discovers that he's been cloned – and his double is out to get him. While that might sound like a run-of-the-mill actioner, when you add in two-time Oscar-winning director Ang Lee at the helm and screenwriter David Benioff of Game of Thrones fame, this one has a pedigree that cannot be denied.
---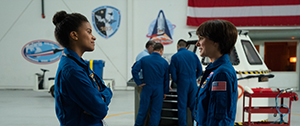 LUCY IN THE SKY
Rated: R
Oscar-winner Natalie Portman stars as astronaut Lucy Cola, who heads into the great beyond on a space mission that irrevocably changes her life--as well as her perspective on being back on earth. Jon Hamm, Dan Stevens, Ellen Burstyn and Tig Notaro co-star in this otherworldly movie directed by Noah Hawley, the Emmy Award-winning writer-creator of the Fargo television series.
---
THE OSCAR CHASE BEGINS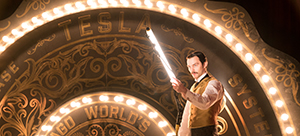 THE CURRENT WAR
Rated: PG-13
Fellow former Oscar nominees Benedict Cumberbatch (The Imitation Game) and Michael Shannon (Revolutionary Road and Nocturnal Animals) go toe-to-toe in this fascinating biopic. It follows the real-life rivalry between Thomas Edison and George Westinghouse, as both inventors came up with electrical systems that changed the world. Nicolas Hoult co-stars as Nikolai Tesla and Tom Holland, Matthew Macfayden and Katherine Waterston also appear in this historical drama.
---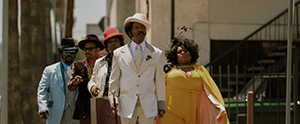 DOLEMITE IS MY NAME
Rated: R
Eddie Murphy bursts back on the scene with this comic homage to one of the 1970s black cult heroes, Rudy Ray Moore. Moore made the "Blaxploitation" genre his own, starring in a series of flicks as Dolemite, a pimp with the gift of gab. Moore also put out comedy albums as the character and performed as a singer and rapper along the way. His raunchy style is a perfect fit for Murphy, whose own stand-up career was influenced by Moore's well-known persona; insiders are already saying this might be Murphy's ticket to finally winning an Academy Award after almost 40 years as an A-list movie star.
---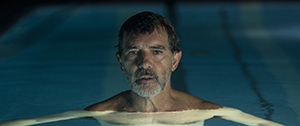 PAIN AND GLORY
Rated: R
Oscar-winning Spanish writer-director Pedro Almodóvar's latest film is a semi-autobiographical tale about a successful, yet neurotic, film director's messed-up life. With longtime collaborator Antonio Banderas in the lead role (for which he won the Best Actor award at the Cannes Film Festival) and Oscar winner Penelope Cruz along for the bumpy ride, this Spanish-language movie is poised as a strong contender for Oscar's Best Foreign Film.
---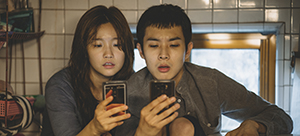 PARASITE
Not yet rated
Another strong early contender for Best Foreign Film is Joon-ho Bong's Parasite, which beat out Almodóvar's Pain and Glory for the top Palme d'Or award at the Cannes Film Festival. It's a dark comedy-drama that has been taking festivals around the world by storm, pitting a low-income family against a wealthy one with some very creepy results. In Korean with English subtitles.