ON THE SMALL SCREEN
By Jenny Peters
DYSFUNCTIONAL LIVES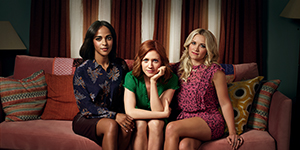 ALMOST FAMILY
FOX
Oscar-winner Timothy Hutton returns to the small screen with this wigged-out comedy-drama about a fertility doctor who used his sperm to impregnate dozens of women. Things get weird when his daughter (played by Brittany Snow) discovers that she's got two sisters from other mothers. Megan Echikunwoke and Emily Osment co-star in this ongoing tale of family discovery.
---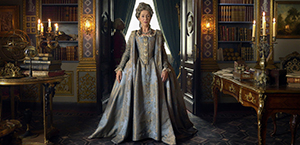 CATHERINE THE GREAT
HBO
She was the Empress of Russia for the last 30 years of the 1700s, which makes Catherine the Great an intriguing historical character. But it's her private life that is truly fascinating, for she was openly sexual and, after overthrowing her husband to take the throne, she had numerous lovers. This HBO miniseries stars the wonderful Helen Mirren as Catherine, while Jason Clarke takes on the role of Grigory Potemkin, one of her more important paramours. This one's sure to be a juicy ride!
---

EL CAMINO: A BREAKING BAD MOVIE
Netflix
Attention Breaking Bad fanatics, your wish has been granted! The show's creator, Vince Gilligan, is back with the movie that continues the story of Jesse Pinkman (Aaron Paul, who won three Emmys for his work in the show). And while Walter White and his screwed up family are gone, Jesse is still very much in the game, as he escapes from prison and goes on the lam. Fans will regret only one thing about this sequel - that it is only a two-hour movie, not a whole new follow-up series.
---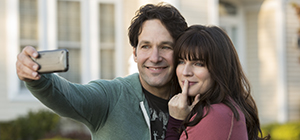 LIVING WITH YOURSELF
Netflix
Paul Rudd stars in this limited series about a guy whose life isn't going so well, that is until he visits a very special wellness-spa. Weird things happen to him at this transformative place, leading to the ultimate in dysfunctional living. His wife and coworkers cannot figure out what happened to him—and he can't either. Living with Yourself is a mind-bending comedic look at self-improvement gone very, very wrong.
---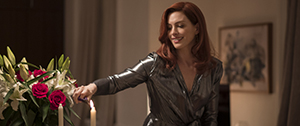 MODERN LOVE
Amazon Prime
Based on The New York Times column of the same name: Modern Love is a limited anthology series that explores love, from bliss to blow-ups, from straight to gay, from female to male perspectives. Each episode is a complete story. And with an all-star cast featuring talents like Anne Hathaway and Tina Fey to Dev Patel and Andy Garcia, this one's got quite the pedigree.
---
ESCAPIST ACTION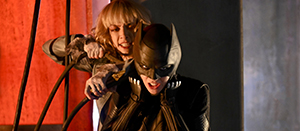 BATWOMAN
CW
You knew they couldn't stay away from Gotham for long. With Batman and the series Gotham gone, the CW picks up the story with Batwoman arriving on the scene, complete with skintight costume, sexy mask and the ability to kick the crap out of bad guys. Ruby Rose stars in this latest DC Comics iteration of the Bat World, along with Dougray Scott, Nicole Kang, and Meagan Tandy.
---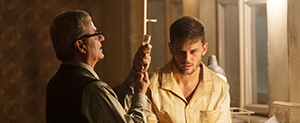 TREADSTONE
USA
Treadstone is that secret CIA operation that turns out "super assassins" like Jason Bourne, so guess what? They have made more, and this show is all about watching those elite killers race around the world wreaking havoc on evil-doers and others who get in the way. You won't see Matt Damon, but look for Jeremy Irvine, Gabrielle Scharnitzky and Hyo-Joo Han in leading roles.
---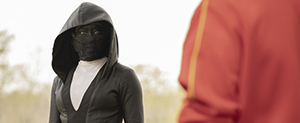 WATCHMEN
HBO
It's been ten years since the Watchmen movie hit big screens (with disappointing box office numbers); now that superhero group from the 1980s graphic novel are coming to HBO. Rorschach, Doctor Manhattan, Silk Spectre, Ozymandias, and many others make the scene in this always-surreal comic book world. Oscar winners Regina King, Jeremy Irons, and Louis Gossett Jr. lead a strong cast in this long-awaited series that has fanboys (and girls) very excited to stay home and watch TV.