AROUND TOWN
Park Slope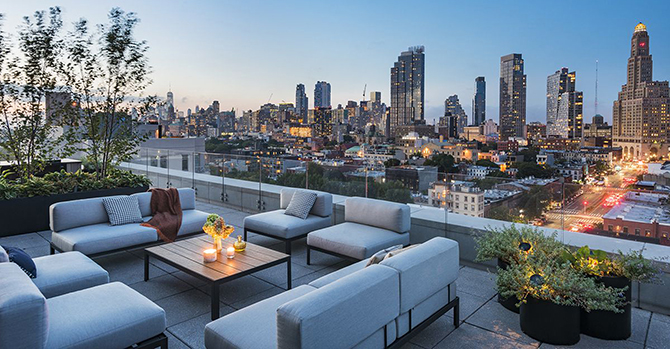 By TJ Johnson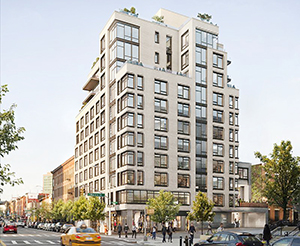 New York City's most populous borough, Brooklyn, is home to nearly 2.6 million residents. And if it were an independent city, it would be considered the fourth largest city in the United States. While Brooklyn has become the epitome of "cool and hip" in recent years, for those that were born here, and improved communities over the years, it has never been uncool. You might say that most Brooklynites think the world is merely catching up to what they've always known. The diversity of this borough is mirrored in one of its neighborhoods, Park Slope, a hotbed for innovation, culture, and history.
Park Slope is the most significant historic neighborhood. Here, you can find everything from brownstones nestled on tree-lined streets to some large contemporary condominiums featuring loads of amenities. The community is known for its excellent schools, fun nightlife, and great restaurants, not to mention my favorite Prospect Park! This acreage is one of the most magnificent parks in the five boroughs. Spending many after-work evenings doing laps on my bike, preparing for the NYC Marathon, or just attending the fantastic concerts and events conducted year-round is an urban treasure and the best in my eyes.
NEW ADDITIONS
Like the rest of the city, Park Slope is brimming with new developments and has much to offer. Here, some of the condominium buildings which are making this neighborhood even more spectacular.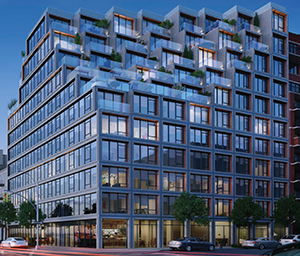 613 Baltic Street Baltic's luxury condominiums are a rare chance to live in unparalleled quality in the heart of Park Slope. Newly constructed, Baltic is a boutique building offering sophisticated design, beautiful finishes, superior construction quality, and desirable amenities. Wrought in a unique brick, it integrates marble, granite, and quartz along with rich stained oak and walnut timber. The result is a beautiful modern residential building steeped in a historic architectural tradition.
Designed by VOA Associates, the condo features 44 units of 2-to 3-bedroom residences which range from 1,044 to 1,528 square feet. The eleven-story building includes such amenities as a two-level landscaped garden and terrace as well as a residents' rooftop terrace with grilling and dining areas, fitness center, lounge, and outdoor cinema. Pricing: $1.5 million to $2.75 million.
251 First Street In this building, when a unit becomes available, it doesn't remain on the market for long. So, if this is the building you want to call home, I would keep a close eye for any future sales.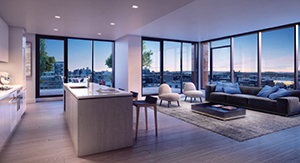 251 First Street offers modern homes inspired by the historic brownstones of Park Slope. Featuring unique layouts, serial setbacks, and private outdoor spaces, the residences of 251 First embody a 21st-century iteration of an ideal home, in a perfect neighborhood. It's a first, on First. The 2-to 4-bedroom condominium residences are by ODA Architecture. Amenities include a 24-hour concierge, private gym, children's playroom, residents' lounge, landscaped courtyard, common roof terrace, stroller room with valet, and bicycle storage. Pricing: $1.29 million to $2.5 million.
DINING OUT
Brooklyn is not only known for its historic brownstones and new developments, but is the cornerstone of great cuisine. If you should be in the neighborhood, why not try one of these favorites.
Al di la Trattoria It's considered the best Italian restaurant in Park Slope and is a must-do if you're anywhere near Fifth Avenue. Make sure you pay attention to the select menu as well, because it is always delicious and never disappoints. It is a family owned restaurant with Northern Italian cuisine served in an old world-inspired dining room featuring a wine bar. Info: aldilatrattoria.com.
Bogata Latin Bistro Often called "Brooklyn's Hottest Latin Restaurant," they are open every day for lunch & dinner and serve an excellent brunch on weekends. Latin-inspired/Colombian dishes and drinks including mojitos, caipirinhas, and imported Latin American wines and beers in a fun, funky and casual environment. Don't miss the Bandeja Paisa, Arroz Con Pollo, Empanadas, and other Colombian classics. They try to lead the way in what New York City Latin restaurants, food, and service should be about. Info: bogatabistro.com.
---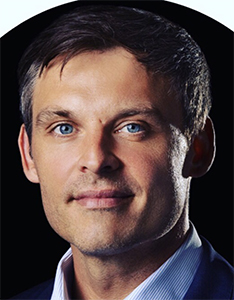 If you are interested in living in Park Slope or any of the five boroughs, contact me and The StarrJohnson Team of Brown Harris Stevens who are always here for all your buying and selling needs.
Thelonious "TJ" Johnson
Licensed Real Estate Salesperson
Brown Harris Stevens Residential Sales, LLC
Partnering Worldwide
130 Fifth Avenue, New York, NY 10011
Direct: 212-317-3687; Cell: 646-236-7901; Fax: 212-319-3925
Email: tjohnson@bhsusa.com
Visit him: bhusa.com/thelonioustjjohnson
Member of Luxury Portfolio International Member of the Real Estate Board of New York