TECH TALK
Kitchen Items You Never Knew You Needed
By Will Reed
Thanksgiving dinner is the most rigorous cooking day of the year. From basting the perfect turkey to entertaining friends and family, making sure the day goes off without a hitch can sometimes be stressful. Luckily, having the latest gadgets on hand in the kitchen can make the job of cooking and preparing dinner much more manageable. Here, some of the newest tech tools made for easy holiday prep.
---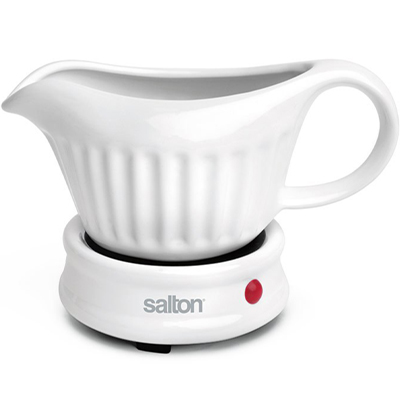 SALTON
Ceramic Electric Gravy Boat
No more running back and forth between the table and kitchen to get hot gravy. The Ceramic Gravy Boat keeps your favorite recipe at the perfect serving temperature. The elegant ceramic design compliments all tableware, and a detachable cord makes for a clean look. It's also ideal for hollandaise, cheese sauce, melted butter, and even ice cream toppings.
Info: salton.com.
---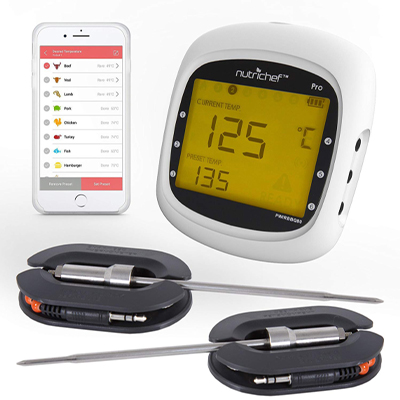 NUTRICHEF KITCHEN
Smart Bluetooth Thermometer
Perfectly cooked turkey is in your future with this Smart Bluetooth Thermometer. Likely to be the most important of all the kitchen gadgets that make Thanksgiving dinner perfect, this tech tool features leave-in metal probes that are connected to an app on your phone. When it reaches the pre-set temperature, you'll be notified. How easy it that?
Info: nutrichefkitchen.com.
---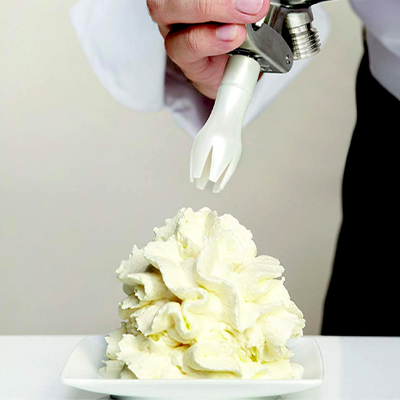 ISI
Professional Cream Whipper
Making a pie for dessert this holiday? It will probably taste even better with a big dollop of whipped cream. The trouble is that whipped cream is especially tricky to prepare if you don't have a mixer. Solution: The Professional Cream Whipper. It's easy to use, easy to clean, and dishwasher-safe. Plus, it even comes with a decorator tip, so those pies will look as pretty as they are tasty.
Info: isi.com.
---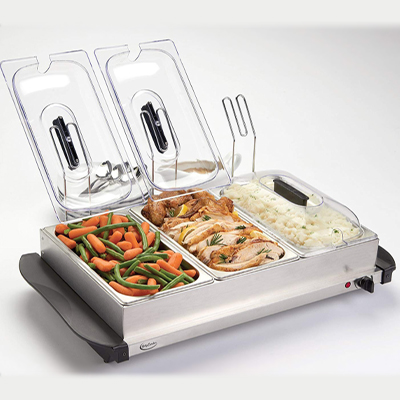 BETTY CROCKER
Buffet Server
This serving tray makes it possible all of your creations stay warm—even for that last person left. The stainless steel Buffet Server keeps foods and liquids warm for up to three hours. Within the tray are three serving vessels each holding 2.5 quarts. The clear, see-through lids display the food items, but they are cool to the touch.
Info: bettycrocker.com.
---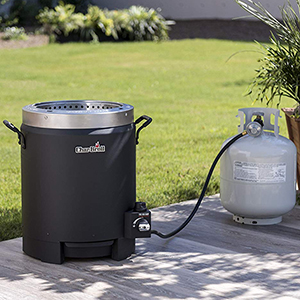 CHAR-BROIL
Big Easy Oil-Less Turkey Fryer
For those deep-fried turkey lovers, cook your holiday turkey to the same delectable moistness as a standard deep-fryer. With efficient infrared heat, the Big Easy Oil-Less Turkey Fryer cooks your bird evenly and quickly, taking only eight to ten minutes per pound. No oil is used, which means you can use your favorite marinades and rubs.
Info: charbroil.com.
---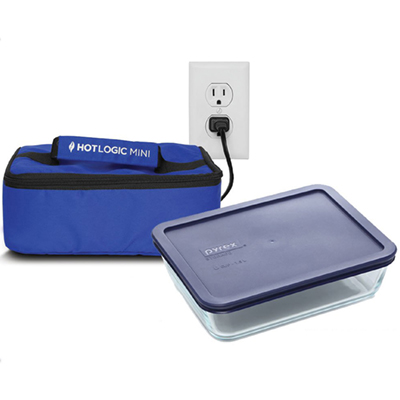 HOT LOGIC
Mini Portable Oven
Taking a hot Thanksgiving side dish with you when you visit friends or family? Keep it warm—and avoid battling for oven time when you arrive—with this insulated tote featuring an aluminum lining. There are no timers or temperature settings to worry about. Just place your meal in any flat-bottom, sealed lid container, drop it in the Mini Portable Oven, plug in, and it done!
Info: hotlogicmini.com.
---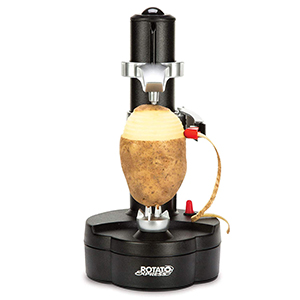 STARFRIT
Electric Rotato Express
The Rotato Express is the amazing new peeling machine that automatically peels away potato skins, fruit, and other vegetables in just seconds! It's so sensitive it can even peel the skin off tomatoes! Plop on a vegetable or fruit, peel it, and pare it in 10 seconds flat. It shuts off automatically when completed.
Info: starfrit.com.