TOP AMENITIES
What Makes A Buyer's Heart Sing?
By Lisa K. Lippman
There are many things that people love about New York from the food and culture to the varied buildings that line block after block. Our old and new architecture are equally compelling but it is the new construction that is reshaping the skyline and also raising the standards for what people desire and expect when purchasing a home.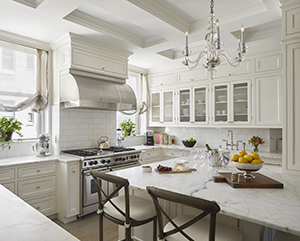 1148 Fifth Ave
Over the past decades I've had the pleasure to work with countless buyers in the city. When I first begin working with a client, together we create a list of must have attributes to refine our search. In recent years I've noticed that despite the location, size, and style of homes that people desire, there are specific amenities that transcend across these lists. Inspired by the offerings of new developments, these six amenities have come to be less of a luxury and more of a necessity for today's buyer
EAT-IN KITCHEN
For at home chefs or takeout aficionados, a kitchen with generous space has become an essential amenity. While kitchen size was an aside in previous years with dining rooms being in high demand and every meal eaten in a more formal manner, these room functions have shifted. Nowadays, meals are a more casual experience and an eat-in kitchen is less of a luxury and more a very common requirement. Other kitchen amenities people have come to expect are 2 ovens, 5 or more burner stoves and wine refrigerators.
LARGE MASTER BATH
While people may prefer the charm of a prewar apartment, new buildings and suburban homes have raised the bar for the master bath expectations. In recent years, when older apartments are renovated, an enlargement of a master bath is frequently included even if it means taking away a bedroom or completely reconfiguring a floorplan. A luxurious, grand bathroom can offer a private retreat within a home, a way to escape the city's hustle and bustle after a full day. Within master baths, large glass showers are a highly desired addition for the spa like ambiance they can create, as well double vanities and soaking tubs.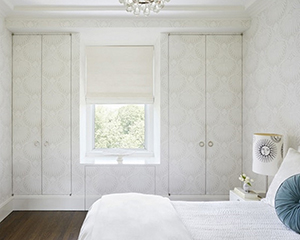 1148 Fifth Ave
WELL-LOCATED GUEST BATH
Whether hosting a dinner party or having a guest stay for the weekend, a well-located guest bath ensures company has privacy and feels comfortable. A delicately and elegantly-styled guest bath, full or half, is a thoughtful touch to company's experience. Having a well-placed powder room also assures the homeowner's privacy.
WALK-IN CLOSETS
It's not just Carrie Bradshaw, everyone wants a walk-in closet. As a whole, people have more "stuff" than they did two decades ago and walk-in closets are a standard for new developments. A large closet ensures usability and peak performance to the owners. With the inclusion of expert organizers, you can truly utilize every half inch. Additional closets outside of the bedroom are also highly sought after for the additional storage they provide for seasonal items or a place for guests to hang their coats.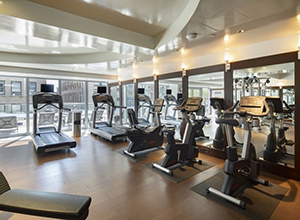 35 West 15th St
FITNESS ROOM
While a number of amenities desired from buyers are focused within the home, a top building amenity requested and expected is a fitness room. As society has come to prioritize health, a spacious gym with high quality equipment like a Peloton Bike can greatly increase both the desirability and value of a unit within a building.
AND THE REST…
A washer and dryer is a highly desired amenity by buyers for the convenience they bring to a home. While many buildings do offer more modernized laundry rooms onsite with large capacity washers and dryers, nothing truly beats the expediency of being able to walk down your own apartment hall. The demand for an in-unit washer and dryer is even higher for those purchasing a home with two bedrooms or more as these tend to be sought after by a more sophisticated buyer who sees it as an essential rather than a luxury.
Lisa K. Lippman is a twenty-two year real estate insider and top selling agent at Brown Harris Stevens.