ON THE SMALL SCREEN
By Jenny Peters
ENTER A FANTASY WORLD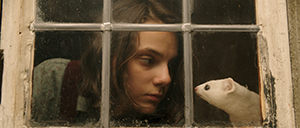 HIS DARK MATERIALS
HBO
Fans of His Dark Materials, Philip Pullman's best-selling trilogy of fantasy novels, rejoice! This new eight-part series takes us on a journey into a dazzling universe filled with talking animals, dark secrets and a plucky heroine who's out to find her kidnapped friend. With a stellar cast including Dafne Keene, Ruth Wilson, James McAvoy and Lin-Manuel Miranda, this one is more for adults than kids.
---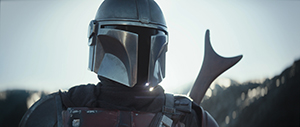 THE MANDALORIAN
Disney +
Star Wars comes to the new Disney+ streaming network, which launches this month, in the form of The Mandalorian. He's a galactic gunslinger played by Pedro Pascal (Narcos), who's off in the outer reaches of the Star Wars universe; he's joined in this fantastical adventure series by Nick Nolte, Carl Weathers and Giancarlo Esposito, which is produced by Jon Favreau.
---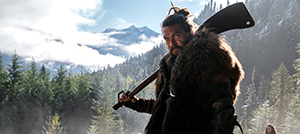 SEE
Apple TV +
November also marks the launch of Apple TV+, a new streaming network that's pulling out all the stops in its bid to become a key player in the television landscape. Using the deep pockets of Apple, this channel is spending millions on new productions, thus luring some of Hollywood's biggest stars into joining the family. Jason Momoa and Alfre Woodard take the leads in See, a futuristic tale of a transformed earth, where humans are all blind.
---
DIG INTO DRAMAS

MAD ABOUT YOU
Spectrum Originals
In keeping with the idea that every old show needs a reboot, the new Spectrum Originals channel (available on demand to Spectrum video subscribers) resurrects the Buchmans from where they left off in the 1990s. This version of Mad About You reunites Paul Reiser and Helen Hunt as that married couple, still together and dealing with sending their daughter off to college. With a few laughs and a few tears, fans of the original will feel right at home here.
---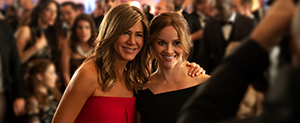 THE MORNING SHOW
Apple TV+
The flagship show of Apple TV+, The Morning Show takes a dive into the newsroom of a popular (fictional) TV morning show, hosted by characters played by Jennifer Aniston, Reese Witherspoon, and Steve Carell. It's a dog-eat-dog world in morning TV and this hugely expensive production is already guaranteed to air for 20 episodes (two seasons) even before the first show airs. Talk about must-see TV!
---
GIGGLE WITH THE KIDS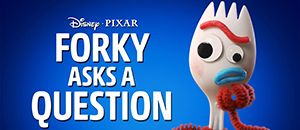 FORKY ASKS A QUESTION
Disney +
Pixar joins the new Disney+ family with an animated treat for the kids (and for adults who love Pixar's wonderful sensibility, too) that stars Forky, the character recently introduced in Toy Story 4. He's voiced by Tony Hale of Veep fame and spends each funny episode asking silly questions that will make everyone giggle with delight.
---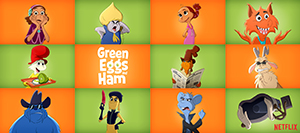 GREEN EGGS AND HAM
Netflix
Bringing a classic children's book to animated life isn't easy, especially when the author is Dr. Seuss. But Netflix has assembled an all-star vocal cast—including Michael Douglas, Diane Keaton, Jeffrey Wright, John Turturro, Tracy Morgan, and Keegan-Michael Key—and somehow figured out how to make Green Eggs and Ham stretch into a 13-episode cartoon series.
---

SNOOPY IN SPACE
Apple TV+
Ready to blast off with Snoopy? The world's favorite doghouse aviator gets his big chance in this brand-new 12-episode animated series, as Snoopy's dream of heading into space comes true. Naturally, the whole Peanuts gang is along for the out-of-this-world adventure that encourages kids to explore science in a fun-filled way.