SCREENING ROOM 2020
The World's Premiere Film Festivals
By Norah Bradford
New York lovers of film and Industry watchers set your calendars! While there are over two thousand annual film festivals in the world, only a handful remain genuinely renowned. Attendees have the opportunity to critique each film and gain insight into the latest developments in the industry. These elite festivals also provide access to financing, professional advice, and access to some of the world's most famed celebrities and celebrations as well.
Here, our top picks to consider as your movie festival destinations around the world.

Palm Springs Film Festival
Palm Springs, CA/January 2nd - 13th
Some 135,000 attendees are expected to attend the 31st Palm Springs Film Festival to experience a line-up of new and celebrated international features and documentaries. The California event is known as an excellent place to show foreign-language movies, with a history of screening the most foreign Oscar nominees. It's also known for its annual Black Tie Awards Gala, honoring the best achievements of the year by a celebrated list of talents who, in recent years, have included Glenn Close, Rami Malek, and Melissa McCarthy.
Info: psfilmfest.org.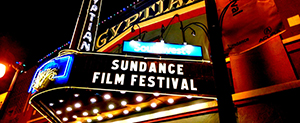 Sundance Film Festival
Park City, Salt Lake City, Sundance, UT/January 23rd - February 2nd
A wintertime classic, the annual Sundance Film Festival stands as an ideal way for attendees to catch up on the independent film scene—and for a break to ski on the empty slopes. The recent Sundance Film Festival saw 121 feature films selected from a record 12,218 feature-length film submissions, representing nearly every language known to man. Many different genres are put on display, from animation to original works and cult films.
Info: sundance.org.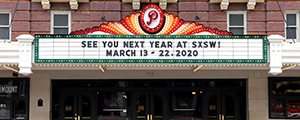 South by Southwest Festival (SXSW Film)
Austin, TX/March 13th - 22nd
Creatives of all stripes gather in Austin to witness, inspire, and share the visions that will galvanize the filmmakers and ideas of tomorrow. Nearly 30,000 industry and media delegates, as well as thousands of fans, will attend the 34th SXSW Film Festival to see iconic keynote presenters such as Roger Waters and Erin Lee Carr.
Info: sxsw.com.

Tribeca Film Festival
New York, NY/April 15th – 26th
In its 19th year, the Tribeca Film Festival acts as a gateway for successful indie and documentary films to be considered for the top industry awards. New this year, feature films selected for the Tribeca Film Festival program will be eligible for the 2020 Film Independent Spirit Awards. As in past years, recipients of Tribeca's Best Narrative Short, Best Documentary Short, and Best Animated Short awards will qualify for consideration in the Oscars' Short Films category.
Info: tribeccafilm.com.

73rd Cannes Film Festival
The Côte d'Azur/May 12th - 23rd
The Grand Dame of Film Festivals—chic, international and very popular with celebrities and power players, The Cannes Film Festival stands as one of the most exclusive festivals in the world. Founded in 1946, this non-public festival is the most prestigious and publicized film festival in the world. Movie stars flock to Cannes each year, along with producers who hope their films will attract global distributors.
Info: festival-cannes.com.

77th Venice Film Festival, "La Biennale di Venezia"
Venice, Italy/September 2nd - 12th
The Venice Film Festival was initially created to raise awareness and promote all aspects of the film industry—offering retrospectives and reverence to significant players throughout the history of cinema. This year's event indicates the beginning of the festival season and awards calendar. It will include screenings, ceremonies, and celebrations, and on the final day, a jury will award the Golden Lion for the best film along with seven other prizes.
Info: labiennale.org.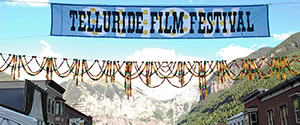 47th Telluride Film Festival
Telluride, CO/September 4th - 7th
A short but prestigious film festival set in a tiny village in America's Rocky Mountains, Telluride Film Festival showcases some of the best in the industry. The bulk of the program is made up of new films, which has led to Telluride being associated with the discovery of several notable new films and directors. The festival typically attracts some 4,000 film enthusiasts who enjoy a 100 film program, representing 25 countries. Organizers do not reveal the program until everyone lands onsite – yet regular attendees trust that a unique experience will unfold.
Info: telluridefilmfestival.org.

The Toronto International Film Festival (TIFF)
Toronto, Canada/September 3rd - 13th
The Toronto International Film Festival (TIFF) in Canada is among the most successful public film festivals in the world. World premieres, galas, and parties comprise this important event where stars, directors, and industry insiders make the rounds. If you are a cinephile or love to experience new and innovative films, TIFF is the event to attend.
Info: tiff.net.

New York Film Festival
New York, NY/September 27th - October 13th
In its 58th edition and hot on the heels of the Toronto Film Festival, the NYFF for 17-days features top films from celebrated filmmakers as well as fresh new talent. In addition to the Main Slate official selections, the festival includes newly restored classics, special events, and filmmaker talks. The 2019 NYFF had Martin Scorsese discussing his new movie, The Irishman.
Info: filmlinc.org/nyff.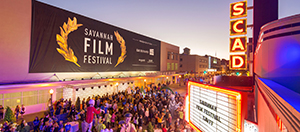 SCAD Savannah Film Festival
Savannah, GA/October 25th – 31st
The largest University run film festival in the world, the Savannah College of Art and Design (SCAD), hosts an annual, eight-day film festival to which over 63,000 people have attended annually. In 2019, honored guests included Sienna Miller, Aldis Hodge, Alan Silvestri, and Danielle MacDonald. With over one million square feet of space dedicated to movie making educational facilities, SCAD alumni have worked on Academy Award nominees including Get Out, Mudbound, Baby Driver, Blade Runner 2049, Kong: Skull Island, and War for the Planet of the Apes.
Info: filmfest.scad.edu.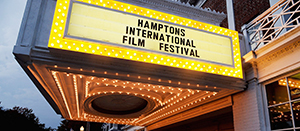 Hamptons International Film Festival
Long Island, NY/October 8th - 12th
The Hamptons International Film Festival has become a fall weekend fixture, attracting roughly 18,000 visitors annually at the end of Long Island, some two hours from New York City, in theater venues from Montauk to Southampton. It was founded to celebrate independent film—long, short, fiction, and documentary—and introduce a unique and varied spectrum of international films and filmmakers to audiences. It draws international filmmakers with global perspectives while still maintaining a local, small-town feel. Alec Baldwin has become a high profile fixture at the event.
Info: hamptonsfilmfest.org.

33rd Tokyo International Film Festival (TIFF)
Tokyo, Japan/October 26th - November 3rd
The only Japanese film festival accredited by the International Federation of Film Producers Associations (FIAPF), TIFF has played an integral role in Japan's film industry and cultural scene. Established in 1985, TIFF aspires to be recognized as one of the four major film festivals in the world and in the same league as Cannes, Venice, and Berlin, which now stand at the summit of the more than 2,600 international film celebrations. Events include open-air screenings, voice-over screenings, and special appearances by filmmakers.
Info: tiff-jp.net.