THE PIERRE
A New York Masterpiece Turns 90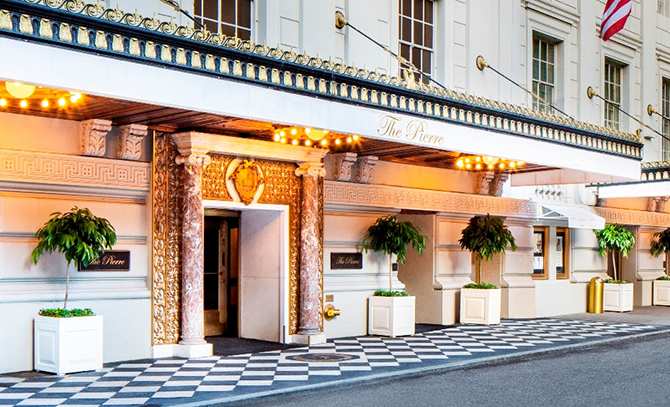 By Bailey Beckett
There are landmarks like The Met, the New York Public Library, and the Empire State and Chrysler buildings, and then there is The Pierre, a cherished institution that has been part of the city's history for almost a century. Almost. The legendary building is celebrating its 90th year as one of the world's most famous hotels and the most exclusive residential address on 5th Avenue (well hello, Central Park!)
To celebrate, the hotel has opened The Pierre Stories Gallery, a space in its lobby exhibiting a treasure trove of its archives: timeless photos, memorabilia, videos, old menus from French Chef Auguste Escoffier, who led the opening culinary team in 1930. There are even hotel bills from the past 90 years (a room cost less than a modern-day martini!). The gallery, explains the hotel's general manager François-Olivier Luiggi, is "a curated collection that traces each decade of our history and gives both guests and visitors a chance to rediscover what has made The Pierre such a beloved icon."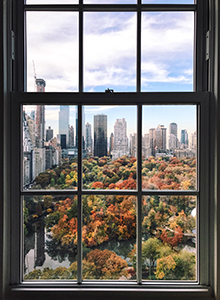 CELEBRITY ELITE
What other hotel can boast a registry that includes Coco Chanel, Jackie Onassis, Elizabeth Taylor, and Yves St. Lauren? Or been home to Bvglari's first U.S. store? The Pierre (don't forget The, please!) is not only part of the city's fabric, but it's forever seared into pop culture. Remember the dance? Al Pacino and Gabrielle Anwar doing the tango in Scent of a Woman. It happened here.
The hotel's grandeur has been alive and present since its first brick was laid. Its founder, Charles Pierre Casalasco, paid $15 million (money raised from names like Hutton, Chrysler, Gerry) to buy the land and pay for construction in the late 1920s, which was an astronomical sum then but pennies today considering there are apartments in the building that cost ten times that. His goal? To build a "majestic monument to simplicity, beauty, and refinement," said Luiggi.
He succeeded beyond his wildest dreams. Today, The Pierre is among a handful of hotels in New York to achieve both a five-star and five-diamond rating. Billionaire glass towers have not obstructed its place in the New York skyline, and its waiting list for weddings is still two years long. With 189 rooms (49 of them suites), the hotel still attracts the world's elite, who come for fawning service and, yes, the white-gloved elevator operators, which has been a tradition at the hotel since its opening. Want a haircut in the middle of the night (à la the late singer Prince)? It's no problem for the Les Clefs d'Or Concierge team, who cater to every whimsy or demand.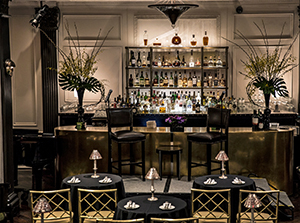 EUROPEAN CHARM
Even cabbies know where to go. In the classic 1990 film Joe vs. The Volcano, Tom Hanks hops into a taxi and asks to go to The Plaza. The driver turns his head and says no, he's gotta go to The Pierre (no offense to The Plaza!). The hotel has been featured in dozens of movies and TV shows since, including Oceans 8 and The First Wives Club.
Glamour has always been part of The Pierre's attraction as well. Why else would Yves St. Laurent choose it to debut his first U.S. collection? Valentino carried on the tradition, bringing his entire staff to the hotel for New York showings. Its international allure—The Pierre staff speaks a combined 35 languages—is also part of its charm. Now owned by the India-based Taj Hotels (they took over from the Four Seasons in 2005 and invested $35 million in an impeccable renovation), the hotel still exudes European charm with brassy New York influences. Its circular, two-level Rotunda is like a Renaissance painting come to life, with frescos that feature Jackie O, Elizabeth Taylor and, hilariously, CHIPS actor Erik Estrada. Notwithstanding, it's the perfect setting for afternoon tea, brunch, or a romantic meal. Or a wedding dance. The hotel has hosted thousands of them throughout its history.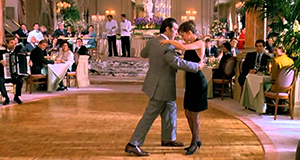 ENTERTAINING IDEAS
Dining, too, has been at the forefront of The Pierre since it opened its doors (though Prohibition started that very day, interestingly). Today, visitors and neighbors can enjoy tea and cocktails in the Two E Bar/Lounge off its lobby, which is great for celebrity sightings as well as cabaret: Broadway at the Pierre and Icons of Jazz are among the entertainment options. Fine dining is sublime at its signature restaurant, Perrine, featuring unusual but delicious entrees like burger salads and tomato and cheese tarts.
Co-existing with the hotel are 75 private apartments, which are among the most expensive and coveted in the world (and which has the toughest co-op board known for its discernment). Among the lot is an 11,000, three-level penthouse at the top featuring five bedrooms, four terraces, a paneled library, a wine cellar, a black Belgian-marble staircase, and the hotel's former ballroom with 23-foot high ceilings. Featured as Anthony Hopkins home in the movie Meet Joe Black, it is one of the most expensive homes in America at $100 million.
For more information on The Pierre, visit thepierreny.com.