AROUND TOWN
Astoria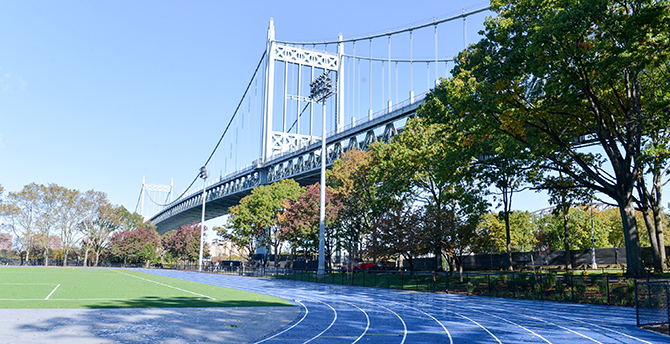 By TJ Johnson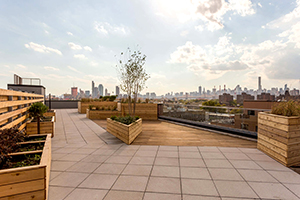 Astoria Central Terrace
The sprawling borough of Queens has always been a conglomeration of towns, villages, model communities, and real-estate developments. Suburban in spirit and design, it has grown far too dense to be anything but urban.
At the northeastern corner of the borough is Astoria conveniently located just 15 minutes from Midtown Manhattan using the N or W subway line. You will find families from all over the world there, which means you'll also find delicious food from all corners of the globe. The neighborhood always seems to be getting better. From Astoria Park having its recent makeover to museums, new restaurants, nightlife, and some fantastic waterfront rental buildings, this is a great place to consider your next address.
A LOOK BACK
During the 19th century, Astoria became home to the Manhattan elite, who built large houses. One of these moguls was a fur merchant, Stephen Halsey, who founded the neighborhood called Hallett's Cove. Later, he petitioned to rename the area Astoria after America's first multi-millionaire, John Jacob Astor, in return for his investment. Although Astor financed this development, he never set foot on Astoria land. By the mid-19th century, German and Irish immigrants arrived in large numbers. One of those German arrivals founded the famous piano company Steinway & Sons.
Astoria was bustling, and even the entertainment industry made its mark. In 1920, the first movie studio opened in Astoria, which later became known as Paramount Studios. After World War II, a new wave of immigrants from Greece made it their home and is still considered the go-to place for great Greek food.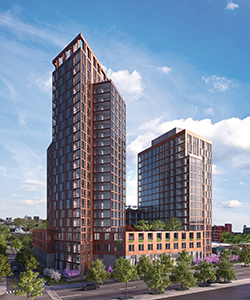 10 Halletts Point
LIVING IN ASTORIA
Here are some options to consider if Astoria is on your radar.
10 Halletts Point This waterfront rental building embraces green living with lots of amenities. The thoughtful integration of the critical elements of earth, water, air, and energy brings to life a sustainable community where residents thrive. 10 Halletts Point redefines green living and elevates resident wellness through state-of-the-art energy and water conservation, enhanced air quality, innovative design, and careful materials selection. Experience a vision of sustainability and improve your well-being by living the Halletts Point lifestyle. Pricing: One bedrooms start at $2,588 per month.
The Astoria Windsor Designed by architect, Peter Casini, is the newest addition to this amazing neighborhood. Twenty-nine lavishly appointed homes are finished brilliantly with such materials as Brazilian granite and cherry wood. All residences have vast windows with select residences enjoying expansive views of Manhattan. Each home features a private outdoor space in addition to the building's roof deck which is available for the enjoyment of the residents. Other amenities include a fitness room, hot tub, steam sauna, and parking which is available for purchase. Just minutes away from the subway and near great neighborhood amenities such as Astoria Park, the waterfront, great restaurants, and shopping, these condominiums are a beautiful place to call home. Pricing ranges from $667 to $900 per square foot.
Astoria Central Located in the heart of Astoria, this property offers studios, one, two, and three-bedroom luxury rentals boasting state-of-the-art appliances, clean lines and contemporary finishes. The building features an abundance of amenities, including a door attendant, fully equipped fitness center, resident lounge, rooftop terrace, and setback terrace with available gas grill. Also available: Wi-Fi in amenity rooms, private indoor parking, bicycle parking and storage. Washer and dryers are included in units, and residents will have access to the virtual concierge management system. Pricing: Studios start at $2,117 per month.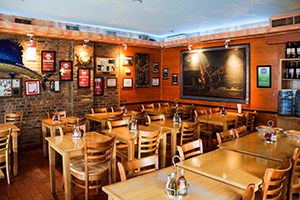 Taverna Kyclades
DINING OUT
Now, with all the fantastic diversity in Astoria, let's discuss a few of my favorite restaurants.
Taverna Kyclades With so many amazing Greek restaurants in Astoria, Queens, it's hard to choose just one. Some fantastic dishes to look forward to are Chicken Souvlaki and Branzini. I have never had a bad meal here, and when it's a bit crowded, they will give you free wine while you wait —winning major points with me! A must-try when you find yourself in Astoria. Info: tavernakyclades.com.
Hinomaru Ramen When the seasons turn cold and you crave some comfort food head to Hinomaru Ramen for their signature ramen dishes. It's the go-to place in Astoria, where they do a few different regional styles (like shoyu, miso, and tonkotsu shoyu). There are also chicken, uni, and vegetarian options. Absolutely worth checking out! Info: hinomaruramen.com.
Sugar Freak I am never one to pass up on a Southern Cajun/Creole restaurant, and I'm happy I found Sugar Freak. If you are craving crawfish boils, jambalaya, and fantastic rum drinks, definitely stop into this New Orleans themed restaurant and have some fun! Info: sugarfreak.com.