ON THE BIG SCREEN
By Jenny Peters
FAMILY ADVENTURES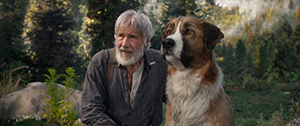 THE CALL OF THE WILD
Not yet rated
Jack London's timeless tale of Buck, a California dog whose life is upended as he is transported to Alaska to become a sled dog, returns to the big screen yet again. You may recall the Clark Gable take from 1935 or the Charlton Heston version from 1972. This time Harrison Ford stars in this dog's view story of his struggles to keep alive and safe during the 1890s Klondike gold rush.
---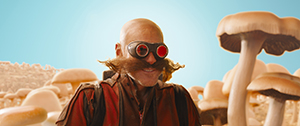 SONIC THE HEDGEHOG
Not yet rated An all-star cast leads this live-action/animated version of Sonic the Hedgehog, based on the Sega video game, including James Marsden, Jim Carrey, and Ben Schwartz (as the voice of Sonic). Kids and their young-at-heart parents will giggle, gasp, and groan at the wild adventures that Sonic finds on earth as he tries to elude the grasp of government officials determined to tame his otherworldly super-energy.
---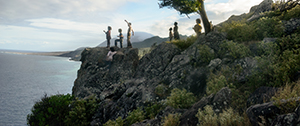 WENDY
Rated: PG-13 Taking the Peter Pan story and turning it on its head is Wendy, a re-invention of the tale we all know so well. From Benh Zeitlin, the Oscar-nominated writer-director of Beasts of the Southern Wild, this fantasy adventure is filled once again with lost boys, pirates, and—this time out—a female protagonist whose pluck and determination are central to this new imagination-rich story created to enchant both kids and adults.
---
ADULT ACTION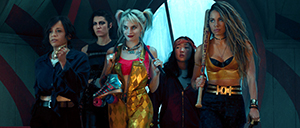 BIRDS OF PREY: HARLEY QUIN
Rated: R
Margot Robbie is back with a vengeance as Harley Quin, the DC Comics character who in Suicide Squad spawned a million Halloween costumes. This time Robbie also produces and Cathy Yan directs, so expect less skin and more real action from this formidable female superhero. Black Canary (Jurnee Smollett-Bell, Renee Montoya (Rosie Perez) and Huntress (Mary Elizabeth Winstead) join Quin in her action-adventure, bringing even more women with extraordinary powers to the silver screen. It's rated R for a reason, so parents beware.
---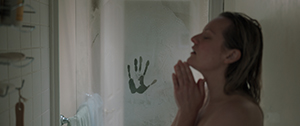 THE INVISIBLE MAN
Rated: R
Elisabeth Moss heads to the big screen to breathe new life into the canon of the classic The Invisible Man (which began back in 1933). This time, she's the one being terrorized by an invisible being in a frightening psychological thriller. In its modern iteration, this one's full of screams, gory violence, and more horrific moments. No surprise there, as it springs from the mind of writer-director-producer Leigh Whannel, who brought us the Saw horror franchise.
---
COMPLICATED ROMANCES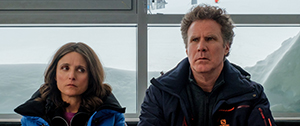 DOWNHILL
Rated: R
Julia Louis-Dreyfus leaves TV behind her to produce and star in this taut emotional drama based on the award-winning Swedish film Force Majeure. Set in the gorgeous Austrian Alps, Downhill follows a married couple (Will Ferrell plays the husband) and their children, as a near-fatal avalanche implodes their lives. Mostly serious work from these two famous comedians may not be what you expect from this Valentine's Day, but with Julia as a driving force, we're in for the ride.
---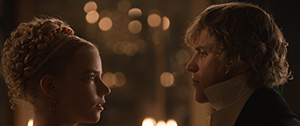 EMMA
Not yet rated
And she's back! Emma is the latest film version of Jane Austen's clever comedy of 19th-century manners, this time starring the lovely Anya Taylor-Jay (The Miniaturist, Peaky Blinders) in the title role. And this time with a female director, Autumn de Wilde, too. With suitors to stave off and people to manipulate, Emma Woodhouse's life is a swirl of assignations and manipulations. There's a reason this Austen novel has been made so many times—it's always a delight.
---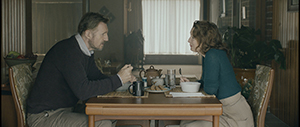 ORDINARY LOVE
Rated: R
Liam Neeson puts rough-and-tumble action aside to take a poignant journey with Lesley Manville as the two star in this drama that follows a happily married middle-aged couple through a life-altering journey. Both Oscar-nominated performers give their all in this quietly moving story of two people coping with the realities of aging, as illness intrudes into their contented lives. Bring tissues.