ON THE SMALL SCREEN
By Jenny Peters
CRIME AND PUNISHMENT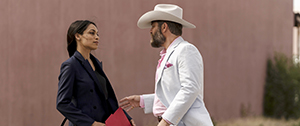 BRIARPATCH
USA
Rosario Dawson stars in this crime thriller created by the weird mind of Sam Esmail, who's best known for Mr. Robot. Investigating her sister's murder in a Texas border town, she discovers much more nastiness under the surface of her hometown. Alan Cumming, Ed Asner, and Kim Dickens are all along for this bone-chilling 10-episode series.
---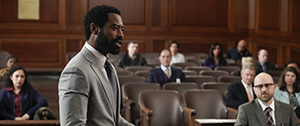 FOR LIFE
ABC
Aaron Wallace (as played by Nicholas Pinnock) is a convicted prisoner turned lawyer, fighting for his own innocence as well as for his fellow inmates in this tense drama. Also starring Joy Bryant as his wife, Indira Varma as his prison warden and Mary Stuart Masterson. For Life takes an emotional look at the American justice system.
---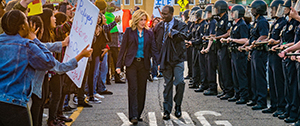 TOMMY
CBS
From mob wife to LA police chief, with a stoned nurse in between, actress Edie Falco is as changeable as a chameleon. In this gritty new cop series, she takes on the role of Abigail "Tommy" Thomas, a tough New York police officer who heads to Los Angeles to take over the highest law enforcement in that sprawling city. As the first woman to lead the LAPD, Tommy's got some challenges to overcome, but with Falco in charge, we're sure it's bound to be compelling television.
---
SPINOFFS AND REMAKES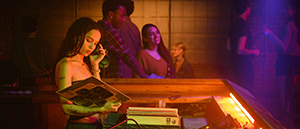 HIGH FIDELITY
Hulu
Zoe Kravitz both stars and produces this retelling of Nick Hornsby's beloved novel of the same name from 1995. Taking on the role John Cusack made famous in the 2000 movie adaptation, Kravitz plays Rob Brooks, the record-store owner with a deep and undying love of music. That's the backdrop for a deep dive into her relationships—with co-workers, customers, and lovers, too.
---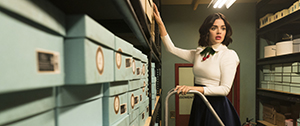 KATY KEENE
The CW
Spinning off from Riverdale comes Katy Keene, as four young women of Archie Comics' fame head to New York City to follow their career dreams. Led by Lucy Hale as Katy, an aspiring fashion designer, the other characters have very different paths to follow as the young women discover that the big city isn't quite like small-town Riverdale. Also starring Ashleigh Murray as Josie, Jonny Beauchamp as Jorge, and Julia Chan as Pepper.
---
MAGICAL MYSTERY TOURS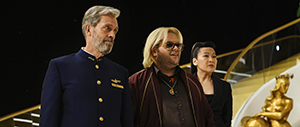 AVENUE 5
HBO
We're excited to see Avenue 5, the latest show from the brilliant mind of Armando Iannucci, who spent the last eight years giving us the unmatched craziness of Veep. Now he's headed to outer space, creating this fantastical futuristic comedy series that centers around space tourism. Hugh Laurie stars as the captain of the space cruise ship Avenue 5; with him in the lead and a weird and wonderful crew as well as some whacked-out passengers along for the ride, this one should be cued up from Episode 1 on your wish list.
---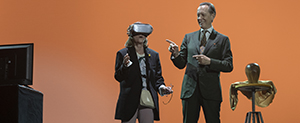 DISPATCHES FROM ELSEWHERE
AMC
Jason Segel stars and produces this 10-episode series that explores the magic and mysteries that lie just beyond our perceptible world. He, along with characters played by Sally Field, Richard E. Grant, Andre Benjamin, and Eve Lindley, are drawn together by a series of odd happenings. As they explore the reasons why an alternate reality begins to reveal itself, and really strange events begin to make them all believe they are actually getting "Dispatches from Elsewhere."
---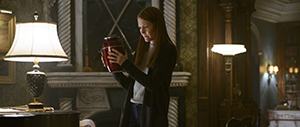 LOCKE & KEY
Netflix
Magical keys, occult powers, and a seemingly haunted house are all part of this adaptation of the Locke & Key comic book series begun in 2008. Now those scary fantasies (complete with an evil demon) come to life as the Locke family—mother and three children—return to their home after the murder of their patriarch. Supernatural events follow as they find that the house holds the keys to the killing, as well as many more unearthly discoveries.