SPRING FORWARD
A Break For Winter-Ravaged Skin
By Gerrie Summers
Rejoice! Winter has left and is almost a memory, taking with it our dry, flaky skin. And while we've spent the first weeks of 2020 layering skin with serums and balms, warmer air, and humidity is just around the corner. How, then, to prep our face and body for sunnier days ahead? We scoured the market for the latest products to help revitalize and rejuvenate the skin for spring—and beyond.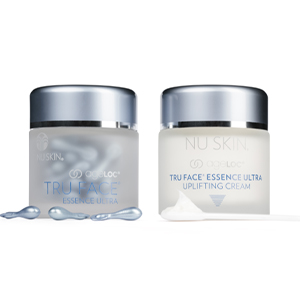 NU SKIN
ageLOC True Face
Here's a collection to help your skin spring back into life. ageLOC True Face products combine two scientific skincare advancements: ageLOC which targets the sources of aging and Tru Face FirmPlex to enhance a key component of firm skin. Look for Essence Ultra, a serum in a pearl capsule for a look of refined, sculpted skin; Essence Duet, a dual-chambered moisturizer and gel to treat the neck and décolletage; Essence Ultra Uplifting Cream, a lightweight cream that replenishes skin in 30 seconds, visibly firms and contours in 30 minutes and, improves skin appearance in 30 days. The Galvanic Spa PowerMask is a natural biocellulose mask infused with charged moisture magnets to refresh, hydrate and renew skin. Info: nuskin.com.
---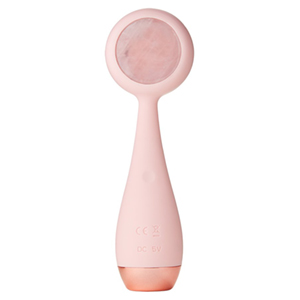 PMD BEAUTY
PMD Clean Pro/Rose Quartz
The PMD Clean Pro is a smart facial cleansing device that has a cleansing brush on one side and a 24K gold plated ActiveWarmth™ heat therapy massager on the other. Apply your favorite cleanser and the silicone bristles deep cleans the skin, breaking down dirt and oil from within the pores and also helps lift, firm and tone skin. Follow with skin serum and use the facial massager that not only feels good on the skin, but allows for deeper absorption of skincare products. The Clean Pro has four modes and is gentle enough for all skin types and comes with a travel case and USB charge cord. Info: pmdbeauty.com.
---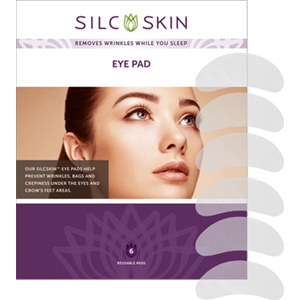 SILC SKIN
Eye Pads
These anti-wrinkle (100 percent medical grade) silicon eye pads use electrostatic energy to eliminate and prevent wrinkles, bags, and creepiness under the eyes and at the crow's feet area. Collagen structure is improved, blood flow is increased for improved skin tone and plumper skin. Silc Skin pads are waterproof and hypoallergenic. Info: silcskin.com.
---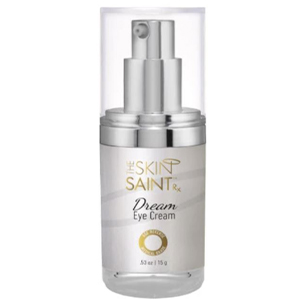 SKIN SAINT
Dream Eye Cream
A dream for the eyes. The thin skin around the eyes needs special care, being especially susceptible to fine lines and wrinkles. Dream is an anti-aging eye cream with vitamin K, retinoid, and peptides that helps reduce dark circles, while promoting collagen production to improve the appearance of fine lines and wrinkles. Plus it's free of harsh and unsafe chemicals, making it a dream for this delicate area. Info: theskinsaint.com.
---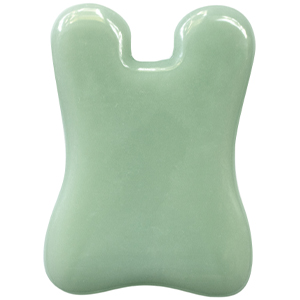 OSEA
Gua Sha Sculptor
The Gua Sha Sculptor is a tool to firm, brighten and tone the skin. It's designed to mimic the effects of Gua Sha facials, which involves scraping a flat jade stone over the skin in specific strokes to lift and define facial contours for a sculpted effect. Similar to jade stones, but more effective, some say, due to a shape that fits around facial curves. It also has an added benefit of releasing muscle tension, boosts blood circulation and promotes lymphatic drainage. With regular use the Gua Sha Sculptor is said to tone skin, promote increased skin elasticity and increase overall radiance. Use it with Osea's Undaria Argan Oil to add mineral-rich moisture. Info: oseamalibu.com.
---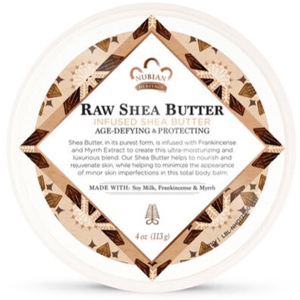 NUBIAN HERITAGE
Raw Shea Butter Collection
The Nubian Heritage Raw Shea Butter Collection, formulated with soy milk, frankincense and myrrh, and available in Age-Defying Hand Cream, Body Wash, Body Lotion, Hand & Body Scrub, Bar Soap and 24-Hour Deodorant, has all you need to protect the skin and fight signs of aging with much needed moisturizing and softening ingredients. Info: nubianheritage.com, vitaminshoppe.com.
---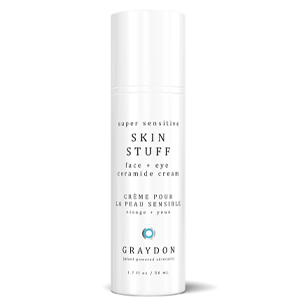 GRAYDON SKINCARE
Skin Stuff Face + Eye Ceramide Cream
If anti-aging ingredients like retinol have you seeing red (on your face), here's a face/eye cream for skin that reacts to everything. Super Sensitive Skin Stuff Face + Eye Ceramide Cream is infused with a nourishing blend of rose hip seed oil, evening primrose, black currant and pomegranate oils (all rich in skin-loving vitamins). It helps improve skin barrier function and visibly reduces the appearance of fine lines and wrinkles, while calming inflammation. Plus it's formulated without essential oils, fragrance and chemical ingredients that are often irritating to super sensitive skin. It's also great for normal skin types, especially when you've overdone it with your beauty routine and skin needs a break. Info: graydonskincare.com.
---

LEONOR GREYL
Regenerescence Naturelle
For hair that's been trapped under wool caps and hats all winter season, a healthy scalp is key to renewed, healthy hair. Regenerescence Naturelle is a color-safe and natural stimulating and purifying scalp oil. It's formulated to treat scalp conditions and to target areas of hair loss, with 100 percent natural essential and botanical oils, amino acids, and proteins to nourish and protect hair and encourage growth. Info: leonorgreyl-usa.com.
---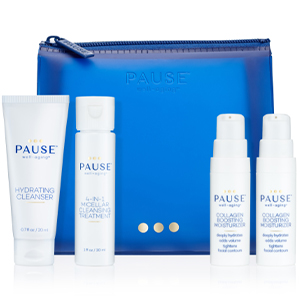 PAUSE WELL-AGING
Pause Discovery Kit
"Keep your complexion glowing wherever you're going": The limited edition Pause Discovery Kit contains 4-in-1 Micellar Cleansing Treatment (a pre-cleansing to cleanse, tone and remove stubborn makeup without stripping skin of moisture), Hydrating Cleanser (a rinse off, creamy cleanser formulated to support collagen production and brighten and firm skin, and diminish appearance of fine lines and wrinkles) and Collagen Boosting Moisturizer (to help kick collagen production back into gear, restore skin's density, firmness and elasticity and skin radiance), all in a travel pouch. Info: pausewellaging.com.
---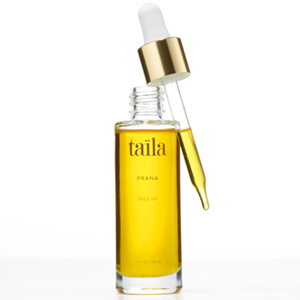 TAILA
Prana Face Oil
Taila blends the ancient wisdom of Ayurveda with the science of skincare tech for a more holistic approach to beauty. The Prana Face Oil helps accelerate skin's renewal process for a healthier complexion. It does this with the help of brahmi, a herb that revs up cell renewal; amla, which softens lines, firms skin and adds radiance; neem, to clarify skin, diminish dark spots and restore elasticity; and rosehip seed oil to neutralize free radicals and protect skin from environmental stressors. Info: tailaskincare.com.