LIFE & STYLE
MARCH MADNESS
By Griffin Miller
To the unadventurous eye, March isn't the most glamorous time of the year. Sure, St. Patrick's Day and the "wearing of the green" down Fifth Avenue succeeds in elevating spirits after the ominous Ides on the 15th, but unpredictable precipitation and allergy alerts make the month iffy at best. That is, unless you add a few indulgences. I give you a mini-bounty of my favorite "in like a lion, out like a lamb" must-haves. March madness, indeed!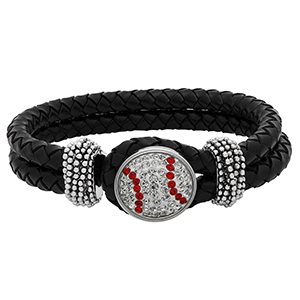 MAJOR LEAGUE BLING
For many in the stands, as well as those noshing nachos in front of the TV, sportswear falls into the rather ho-hum genre of T-shirts, jerseys, ball caps and sneakers. Period. But Dreamtime Creations founder Cindy Wilson envisioned a more glam take—one that allowed sport-addicted babes to show off their team spirit with Game Time Bling drop earrings, bracelets, pendants and other tantalizing jewelry items made of Austrian and/or Preciosa crystals in favorite team (or school) color combos. And since America's favorite pastime kicks off on March 29th, it couldn't hurt to get a jumpstart by scoring a bauble or two. I'm a fan of the baseball bracelets, but it's pretty much a win-win no matter what you choose! Info: dreamtimecreations.com.
---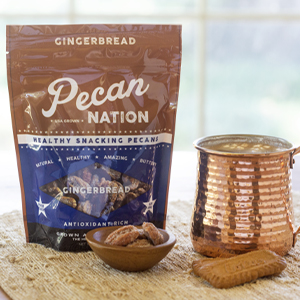 A NUT ABOVE
It's not that I'm a stranger to pecans—my ex-mother-in-law made a killer pecan pie—it's just I had no idea how healthy and versatile they were. Pecan Nation has set me straight. Not going into every health minutia twist and turn, I will reveal that when compared to fellow nuts they're among the lowest in carbs, highest in antioxidants and contain thiamin, zinc, copper and manganese, giving them super-nut bragging rights. Catering to "the most discerning pecan palettes," Georgia-based Pecan Nation has made snacking on pecans immensely easy (8 oz. re-sealable bags), while their variety of flavors—Roasted & Salted, Cinnamon, Gingerbread, Maple Crumbles, and Natural—only add to their allure. Info: thepecannation.com.
---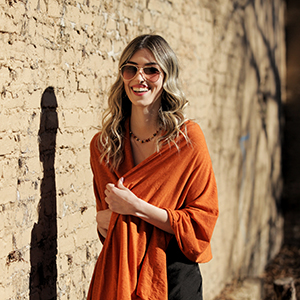 EN-WRAP-TURE
It's simplicity itself: a sublimely soft stretch of fabric, 72-inches long by 29-inches wide. No ruffles, fringe, embroidery or beads, just a built-in superpower: the ability to repel everything from mosquitoes to fleas and other insect-related pests that threaten your enjoyment of the great outdoors. This is Pang Wangle's Essential Wrap with Insect Shield®. On the beach it's the perfect sarong; dining al fresco, it's a chic, lightweight shawl; hiking in areas with ticks and flies, or traveling abroad, it serves as a head and neck covering. As for New Yorkers: think pashmina substitute during spring and summer! Available in a several colors, including neutral Sandstone (my choice) and black. Info: panwangle.com.
---
TO DREAM, PERCHANCE TO SLEEP
It has been brought to my attention that March is Sleep Awareness Month. That said, it would be very wrong indeed if I failed to include the optimum no-brainer sleep aid: the right mattress.
Choosing a mattress, as we all know, can be tricky and bit crazy, which is why you might begin with turning your attention to Current, the new bed-in-a-box that melds hi-tech with craftsmanship for an ideal foam-to-pocketed-coil ratio. Basically, and this was news to me, excessive foam in construction equals trapped body heat (i.e., sweat). Current innovatively attacked this problem, along with issues of dubious alignment and support in its design. It comes with a 20-year warranty, a bonus that definitely helps me sleep better! Info: currentmattress.com.
---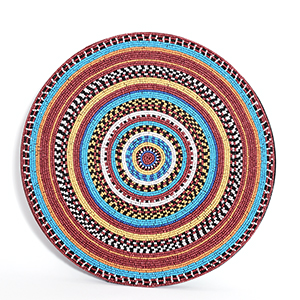 TABLETOP OF CONTENTS
Placemats. A nice, practical, often pretty item on which to set a plate while keeping your cherished antique dining table unscathed by hot plates and messy entrees. So here I am online checking out Von Gern Home Placemats when I find myself a tad awestruck—by a placemat. OK, not so much a placemat as a piece of art, a circular kaleidoscope of tiny painted beads "inspired by the vibrant color combinations and intricate patterns of jewelry crafted by the Maasai Tribe in Africa"—a festive backdrop for everything from Steak au Poivre to mac and cheese, especially vibrant when March skies turn to grey. Let the feast begin! Info: vongernhome.com.
---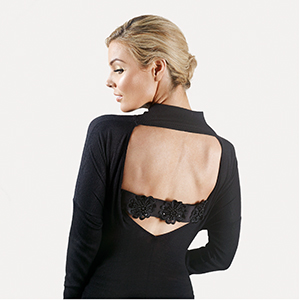 BACK UP PLAN
I know, I know, when it comes to nouveau runway looks anything goes, including (but certainly not limited to) in-your-face bra straps, frequently teamed with back hooks boldly going where no back hooks dared go before. Still, not every woman is so cavalier when open-backed dresses, top or gowns are concerned. Female ingenuity, of course, has solved the problem with BackStory. Starting with the bra (full coverage wearable with or sans straps). It gets better. The bra has a hook and loop fastener that allows the wearer to attach any of BackStory's amazing covers, with designs incorporating beads, studs, skulls, sequins and more. Catnip to design students and fashionistas—and me! Info: backstorynyc.com.
---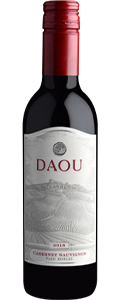 HEAD OF THE GLASS
Writing about wine has become kind of a thing for me. Love the rosés for their blush and panache and whites for their creamy, refreshing everything. But if I have to choose, I generally veer towards the reds—assuming they're lush, silky, and complex. And while I'm by no means a connoisseur, I find my palate can be persnickety: dry, but not too dry; fruity, but not too fruity, best with an inkling of something unexpected. Like what I discovered in DAOU Vineyards & Winery's Cabernet Sauvignon 2018 from their Discovery Collection. Outstanding on all counts. As for the unexpected, I zeroed in on hints of plum, mulberry, fig, and black olives. Info: daouvineyards.com.
---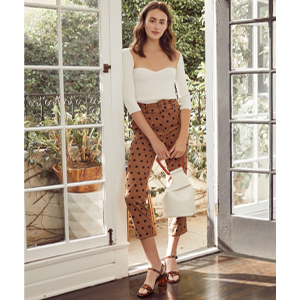 FORM & FUSION
When it comes to a woman's wardrobe, statement pieces provide the backbone. In essence, they pull it together. And when I say "it," I mean the kind of style bouillabaisse that encompasses personality, empowerment, intelligence and clothes. As for covering the "it" bases, Lucy Paris—one of the millennium's breakthrough brands—knows what women want. Offering a polished mash-up of the elegance, attitude and fun of three fashion-forward cities: Paris, New York and L.A., the line features on-trend takes on the classics. Both iconic and eclectic, thanks to a variety in fabric and design, at Lucy Paris is a study in modern diversity. Personal favorite pairing: Scarlett Knit Top+ the Audrey Belted Dot Pant. Info: lucyparis.com.