LOY CARLOS
The Man Behind Classiques Modernes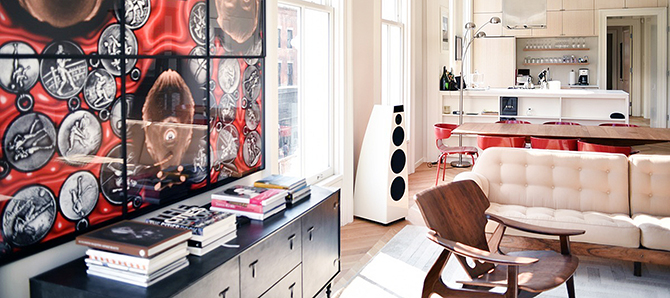 By Peter Elston
The name conjures up visions of elegance with a French accent. Classiques Modernes Lifestyle & Estates, a full-service residential real estate firm co-headquartered in Manhattan and Williamsburg that offers exclusive private lifestyle and brokerage services to a discriminating global clientele living in some of the most luxurious residences in New York, Connecticut, Florida and beyond.
Founder Loy Carlos has cultivated an impressive 30-year career that's included learning all aspects of lifestyle and real estate. From IT and marketing to sales, leasing, and management of high-end cooperatives, condominiums, townhouses and estates, Loy Carlos has always been at the forefront of change.
We recently caught up with the Loy Carlos to discover the secrets to his success.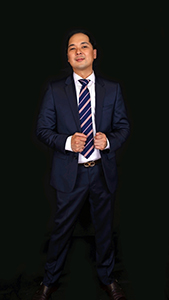 How did a career in IT help you transition into real estate?
I started almost 30 years ago with a part-time administrative job. At the time, everyone was still using typewriters, and there were computer systems just sitting there. Since my father introduced me to programming when I was a teen, I was computer literate and trained brokers on how to integrate it into their business.
Within three or so months, I became head of the IT department. That was a big deal then because it was the most critical position in the company. I would later move to three other top firms, where I mastered operational, marketing, and sales management projects. It was exhilarating to have worked on converting mainframes to PC-based systems: the first to integrate videos and listings, as well as to process transparencies, publish marketing materials with floor plans and photos in-house. These are all standard practices now, but in the 1990s, they were considered crazy ideas.
Then, in 2001, I took everything I learned in sales, advertising, marketing/branding, and technology and put them to work for real estate clients. It paid off, and the team I was on became the number one residential real estate group in the country, with over half a billion dollars in annual sales.
What would you consider your biggest listing or client so far?
One of the qualities my clients and colleagues admire most is my discretion and fierce safeguarding of people's confidentiality and privacy. I routinely sign confidentiality agreements, sometimes even before showing. I have and continue to work with clients from all industries and professions, some business moguls, and some celebrities and prominent personalities.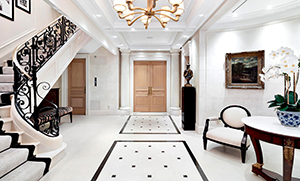 Tell our readers about some trends you foresee.
It's pretty fundamental: how a person lives wholly influences where he or she lives, in what type or style of building, with what cadre of amenities. You can now see buildings with in-house restaurants that are collaborating with the art world and fashion houses. Culture is very much front and center these days. Hotel-type services are also eventually more standard than a unique amenity. I believe we will see a much more substantial commitment to things like energy efficiency and sustainability, for example. I think we will transition from awareness to action.
Classiques Modernes' niche is serving the unique and often myriad real estate needs of high-end clients who are typically multiple homeowners who require expertise and experience. They also expect the kind of personal attention that is what sets the firm well above its peers.
Classiques Modernes' ability to ensure the optimal quality of the lifestyle services it offers clients is unprecedented.
For more information on Classiques Modernes, visit classiquesmodernes.com.