ON STAGE
Diana: A True Musical Story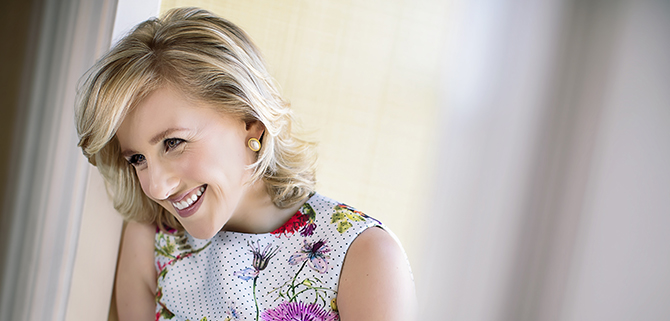 By Lori Simmons Zelenko | Photos Courtesy La Jolla Playhouse
She left us shockingly, unfairly so abruptly 20+ years ago. We miss all that she could have become so drastically. Yet our fascination with this very modern princess does more than linger; it's holding the center stage on Broadway at the Longacre Theatre. Diana, A True Musical Story, brings us face to face with Diana, Princess of Wales. It shows us how she defied expectations, rocked the royals, and captured her nation's heart as she revealed her heartbreak, struggling to survive like hunted prey pursued by the glare of the flashbulbs and in the end, overcome by the tawdriness of the tabloids.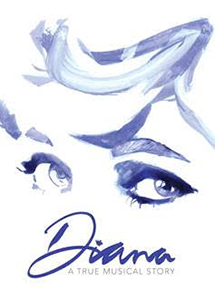 MARRIAGE STORY
Making his Broadway debut under the direction of Tony Award-winner Christopher Ashley (Come From Away), the exceptionally attractive Roe Hartrampf (Boardwalk Empire) plays Prince Charles. Speaking with him about his role as a character who could easily be seen as a villain, he shares that he wanted to "humanize" this royal. "It is not for me to pass judgment on this man, although I will say the role was a big challenge, daunting, in fact," says Hartrampf. "What becomes clear when you see the show is that at one point in time, they had a genuine affection for each other. They so loved the boys—that was a vital connection."
Hartrampf continues, "When you see the show you believe—or want so much to believe—that there was a moment when it seemed that the marriage might work. But sustaining their relationship long term just proved too difficult. Diana was 19 years old when they got married. She had almost no experience with life—much less any comprehension of what it meant to be suddenly expected to rise above the rest to become the most extraordinary princess in the world. Charles had already had a lifetime of being royal: he grew up in the monarchy. Although there are some light-hearted moments in the show, Charles and Diana tragically just had so much miscommunication. Much as he may have wanted to, he couldn't understand Diana. Yet even though he is a controversial figure, I want to stand up for him, defend him, and be protective of him. After all, people who live in the public eye are seen with a harsher view; living in a fishbowl life becomes distorted. Of course, today it does seem as if history is repeating itself, but that's another story for another time."
Jeanna de Waal plays Diana. As the show opens, she wryly observes, "You know what I was thinking right here, at this moment? Before I agreed to all 'this'—perhaps I should've dated him more than 13 times." Is this engaging musical a cautionary tale? No. It is warm, authentic, poignant, and revealing—just a story about a girl who loved a boy who didn't love her. Unfortunately, the ups and downs of their romance played out around the world as tabloid fodder.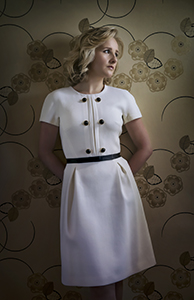 MUSIC MOVES US
You might expect that telling Diana's story through music would rely on recycled pop hits from her era, but that is not the case, though there may be a bit of a retro reference in the music; it is fresh and original. The score (from Rock and Roll Hall of Famer keyboardist David Bryan and Tony Award winner Joe DiPietro) does have moments of seriously good fun. After all, Diana did have a sense of humor. You may leave the theater humming "Him & Her (& Him & Her)," "Perfect Princess," "Happiness," and "The Dress."
THE HUMAN TOUCH
The show which comes to Broadway from the La Jolla Playhouse in California, does as Hartrampf observes, "humanize" the royals as it weaves together universal themes of love, rejection, adultery, and fame to tell the story of one of the most famous women of the 20th century in a way that pays homage to her legacy yet remains enjoyable and upbeat. Though the ending may be tragic, this American musical continues engaging us all with choreography by Olivier Award winner and Tony Award nominee Kelly Devine (Come From Away). Couple that with an epic, sweeping contemporary score with music supervision and arrangements by Olivier Award winner Ian Eisendrath (Come From Away).
Two-time Tony Award winner Judy Kaye is something to see as Queen Elizabeth and Barbara Cartland (Diana's real-life step-grandmother), dual roles striking a comic note that genuinely resonates. Erin Davie is Camilla Parker Bowles, the other woman in the marriage, the one who fits with Charles as comfortably as favorite slippers. If Diana's dream was to marry a prince, or rather The Prince, Charles' idea was never to fully commit to this vulnerable though game-changing English Rose. Sadly at the end of the day, both their dreams did come true.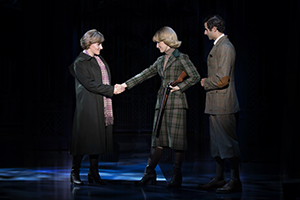 FRAMING THE STORY
The sets by Tony Award winner David Zinn are remarkable when it comes to presenting Diana's extraordinary humanitarian work. Their starkness adds a startling, even horrifying dimension. Costume designer William Ivey Long recreates her wardrobe (yes, even the iconic wedding dress) visually transforming Diana from a gawky teen into an international fashion star. Inevitably, Diana became a designer's dream, a woman owning her style so superbly no wonder the Paparazzi couldn't get enough of her.
At the Longacre Theatre. For more information and tickets to Diana: A True Musical Story, visit Telecharge.com.