ON THE SMALL SCREEN
By Jenny Peters
SOLVE THE CRIME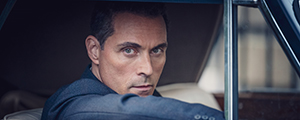 AGATHA CHRISTIE'S THE PALE HORSE
Amazon Prime
The mysteries of Agatha Christie are so well-plotted that they never grow old. This fascinating two-part 2020 BBC production of The Pale Horse proves this fact once again. Rufus Sewell stars as a man investigating the strange death of a young woman, soon discovering that there are more murders to come, witches in the deadly mix, and more in weirdness in a quiet English village. It's quintessential, Christie.
---

LITTLE FIRES EVERYWHERE
Hulu
Arson is the crime at the heart of Little Fires Everywhere, the new adaptation of Celeste Ng's award-winning novel that stars Reese Witherspoon and Kerry Washington (who both served as producers on the eight-episode series as well). All about two intertwined families living in Shaker Heights, Ohio, and how the mysteries of their pasts intersect with their present lives, there are layers of secrets revealed as the tale unfolds.
---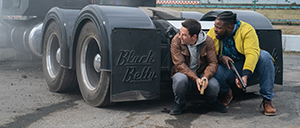 SPENSER CONFIDENTIAL
Netflix
Lovers of Robert B. Parker's Spenser novels, rejoice! That rough-and-tumble Boston P.I. is back (anyone remember Spenser: For Hire, the great 1980s TV series that starred Robert Urich), this time played by real Boston native Mark Wahlberg in this Netflix crime caper. Winston Duke plays Hawk, his trusted sidekick and muscle man, in this yarn that fans are hoping marks the first of many Spenser stories to come.
---
ALL HAIL STRONG WOMEN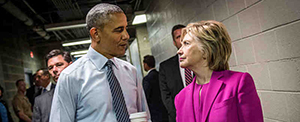 HILLARY
Hulu
This four-part documentary series explores the life and extraordinary career of Hillary Rodham Clinton, told with archival footage as well as intimate interviews with Clinton, her husband Bill, daughter Chelsea and many others. The result is a view of her that may surprise viewers, whether staunch supporters or rabid critics.
---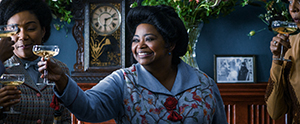 SELF MADE: INSPIRED BY THE LIFE OF MADAM C. J. WALKER
Netflix
This fascinating biopic follows the legendary life of Madam C. J. Walker, one of the first women in America to become a self-made millionaire. The African-American was born free into a Louisiana slave family (she was the first of her family to be born after the Emancipation Proclamation took effect), orphaned at seven, and married at 14. Her amazing success story as an entrepreneur who created hair care and beauty products for black women is incredible. Octavia Spencer, Tiffany Haddish, and Blair Underwood star in this four-part series.
DIG INTO DRAMAS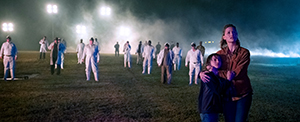 AMAZING STORIES
Apple+
It has been 35 years since Steven Spielberg first created his Amazing Stories TV series, which grabbed numerous Emmy Awards and accolades along the way. Now he›s back with an all-new set of diverse tales, with each episode creating its unique world. Expect many familiar faces—both in front of and behind the camera—in this anthology series designed to spark your imagination differently each time.
---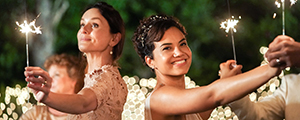 COUNCIL OF DADS
NBC
Inspired by the book of the same name, Council of Dads is all about coming to terms with dying, as a father of five has a health scare that leads him to enlist his best friends (the "counci") to agree to step in as dads to his kids if need be. This diverse group of people ends up finding out that they all have a lot in common in this emotional drama. Sarah Wayne Callies, Clive Standen, and Tom Everett Scott lead the cast.
---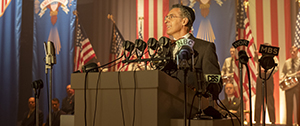 THE PLOT AGAINST AMERICA
HBO
Famed novelist Philip Roth invented The Plot Against America in 2004, a tale that imagines an alternative history of America. Beginning in 1940, as Charles Lindbergh wins the presidency instead of FDR, the story rewrites history in a particularly chilling way, as the USA aligns with Hitler's Germany instead of those fighting against that regime. Ben Cole stars as Lindbergh, with supporting actors including Azhy Robertson, John Turturro, and Winona Ryder in key roles.