PAMPERED PRETTY
Taking Self Care To The Next Level
By Gerrie Summers
Self care is the rage these days, and why not? While a lot of self-care practices focus on your inner state, pairing them with some indulgent pampering of your outer self is also essential for overall well-being. So, whether treating yourself or giving as a gift, here are some special treats sure to deliver and take your pampering game to the next level.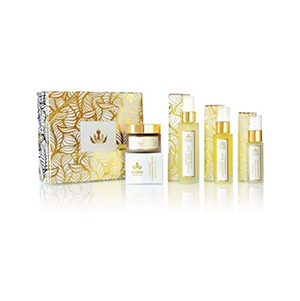 MALIE ORGANICS
Botany Beauty Box
This beauty box features mini-sized products from Malie Organics' Botany Beauty Collection that boast effective organic plant-based ingredients for truly clean skin care: Cleansing Polish to restore, soften, brighten and improve skin tone; Hydrosol Facial Tonic has a blend of jasmine and rose botanical waters, to remove residual oils and prepare skin for hydration; Illuminating Serum, a light oil to provide natural radiance; and Luxe Eye Cream, an age-defying cream to help restore a smoother, firmer appearance around the delicate eye area. Info: malie.com.
---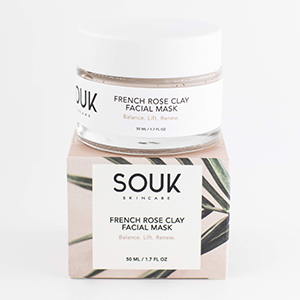 SOUK SKINCARE
French Rose Clay Facial Mask
Picture yourself relaxing in a restorative bath as this clay mask calms irritation and inflammation and deep cleans skin, removing excess oils from pores. Those with dry skin don't have to worry; it doesn't strip away skin moisture. The mask reduces the appearance of fine lines over time and has a velvety smooth texture and great scent, with the wonderful benefits of rose. Info: soukskincare.com.
---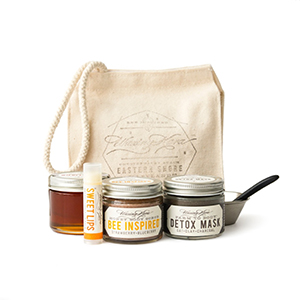 WAXING KARA
Fit For A Queen Gift
Moms deserve the royal treatment. Inside a charming small tote bag, you'll find a clay Detox Mask, Bee Inspired Honey Body Scrub (which can also be used on the face), Wildflower Honey (to mix with the mask), Honey Lip Balm. Everything a busy queen bee needs for a much deserved at-home spa day. Info: waxingkara.com.
---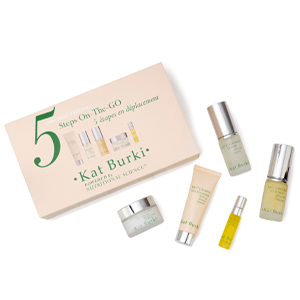 KAT BURKI
5 Steps On-The-Go
This kit can double as a gift, as well as a great introduction to Kat Burki's Essential Radiance collection. The 5-step regime is gentle enough for sensitive skin and leaves skin, clear, bright and glowing. The kit contains KB5 Calming Gel Cleanser, Super Nutrient Elixir, PH+ Enzyme Essence, the best-selling Vitamin C Intensive Face Cream and Power Trio Radiance Oil. Info: katburki.com.
---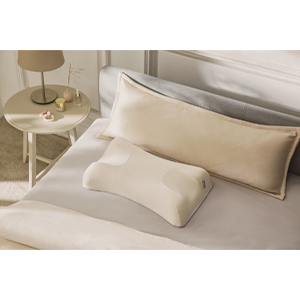 SLEEP & GLOW
Anti-Wrinkle Pillow
A perfect way to get your beauty sleep. The Sleep & Glow protects the delicate skin on your face as you catch those much-needed z-z-z's. This pillow, designed by a team that includes cosmetologists and sleep specialists, provides comfortable and healthy sleep, while keeping skin soft and wrinkle free. Made of memory foam, it adjusts to the face, neck and shoulders. Info: sleepandglow.com.
---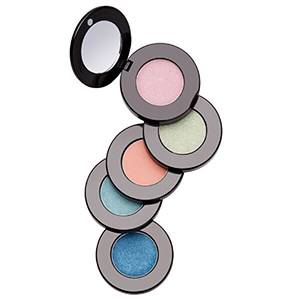 MERLE NORMAN COSMETICS
Daydreams Shadow Stack
You'll find five semi-matte and luminous spring eye shadows in this convenient, swivel compact. The shadow stack includes Butterfly Kiss (semi-matte pink), Fairy Kisses (duo-chrome light green), Sweet Nothings (semi-matte coral), Dreamboat (semi-matte blue) and Forget-Me-Not (luminous deep metallic blue). Lovely pastels for dreamy makeup looks. Info: merlenorman.com.
---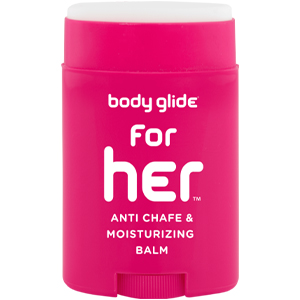 BODY GLIDE
Body Glide For Her
There is nothing more annoying than skin irritation that presents itself when areas of your skin rub together, the chafing from clothing like sports bras when exercising, or the pinching and friction from shoes. This anti-chafing moisturizing balm is the solution and a must for the upcoming humid weather. It's water and sweat resistant, to help keep pores clear by letting sweat escape and skin breathe. Info: bodyglide.com.
---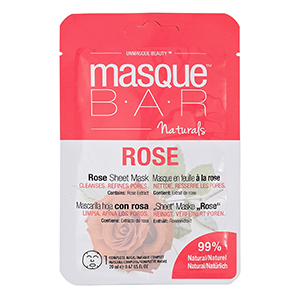 MASQUE BAR
Naturals Sheet Masks
If you like facial masks, but can't stand the mess, sheet masks are a way to go. Masque Bar has several. Try the Green Tea sheet mask to refine and re-energize the skin, Banana to hydrate and illuminate skin and/or Rose, which cleanses and refines pores. Plus, they have 99 percent natural ingredients. Info: masque.bar.
---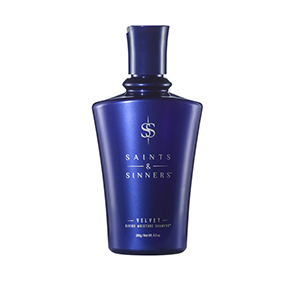 SAINTS & SINNERS
Velvet Divine Moisture Shampoo & Daily Conditioner
Now's a perfect time to pamper your hair. After dry, cold air and the soon-to-follow harsh, hot summer sun, your tresses will need protection. Velvet Divine Moisture Shampoo is ideal for chemically treated, frizzy, heat damaged hair, especially dry, curly, and coarse hair types. Follow with the Velvet Divine Daily Conditioner that hydrates moisture- starved hair types, as well as detangles and conditions. Info: realsaintsandsinners.com.
---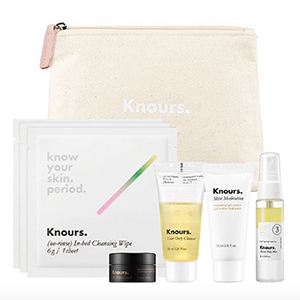 KNOURS
The Starter Kit
Treat yourself to Knours mini-sized essentials for those on the go. Conveniently packaged in an eco-friendly signature canvas bag you'll find Your Only Cleanser, Skin Meditation Gel Cream and Double Duty Mist, both good for when sensitive skin gets a little temperamental, plus non-rinse In-Bed Cleansing Wipes to remove makeup, cleanse and tone with no rinsing required. Info: knoursbeauty.com.
---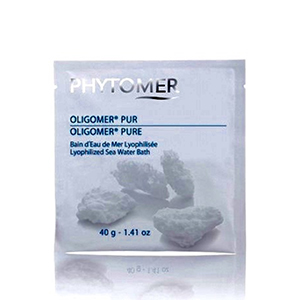 PHYTOMER
Oligomer Pure Lyophilized Sea Water Bath
Give your bath the benefits of the sea. This relaxing Sea Water Bath contains trace elements and minerals to fortify the epidermis. As it revitalizes the skin, it also invigorates and re-energizes the body. Info: phytomerusa.com.
---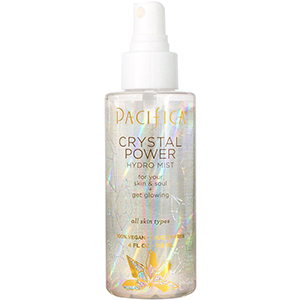 PACIFICA
Crystal Power Hydro Mist
Need an aroma-power boost during the day? Pacifica's Crystal Power Hydro Mist is infused with watermelon, lemongrass, and rose crystal extracts united with aloe to hydrate the skin and give you a refreshing boost when needed. You can also spray it onto a foundation brush or sponge to use with foundation for extra moisture. Info: pacificabeauty.com.