LIFE & STYLE: INSIDE EDITION
Celebrating Moms, Dads & Grads
By Griffin Miller
Late spring to early summer 2020—isolation and social distancing the new norm—marks a challenge to events generally filled with hugs, handshakes and family gatherings. But even though Mother's Day, Father's Day and graduations may be more virtual than in-person this year, we can still share the love, as well as a uniquely indulgent gift or two. I give you my personal Mom-Dad-Grad gift list.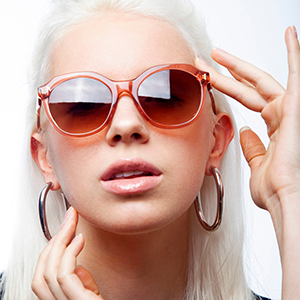 FIELD OF VISION It's finally time to welcome the sun—preferably in sunglasses. Up to the challenge is Yunizon, a pioneer in must-have shades in myriad designs and options. You customize/they create the perfect lightweight unisex pair (beautifully packaged). I chose warm neutral crystal Liberia frames with pecan brown gradient lenses. Divine fit plus a welcome rose-colored jolt of optimism. Info: yunizoneyewear.com.
---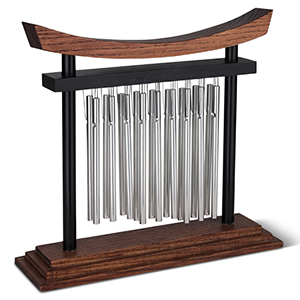 NOW AND ZEN
A serene musical interlude awaits the recipient of the Tuned Tranquility Table Chimes… a lovely objet d'calm for the over-stressed and/or over-quarantined. A black and ash wood frame holds18 polished silver aluminum rods, tuned by a Grammy-winning musician, that respond to the slightest touch for an end-result of meditative nirvana. Info: hammacher.com.
---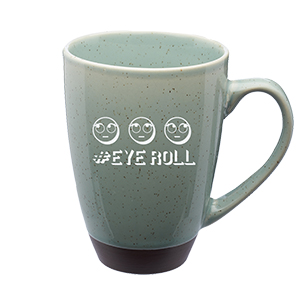 SERIOUSLY? DUH!
It's the facial expression that speaks volumes, immortalized on a handful of items, from tees to glasses to my personal fave: the Eyeroll Mug—all from the playfully named Mom You're So Annoying brand. As for the mug itself: a primo receptacle for your prized brew or even more prized spiked version (day or night, no judgment here). Info: momyouresoannoying.com.
---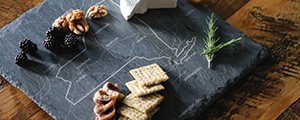 THE SCENIC ROUTE
A weighty 12"x12" piece of slate deftly etched with the streets of a specific U.S. college town. Perhaps you'd prefer a map of a favorite state… or one offering a topographical global mash-up of the contours and elevations of mountains and canyons. Well Told Design's Slate Serveware pieces are uncommon treasures, indeed—especially when piled with chocolate truffles. Info: welltolddesign.com.
---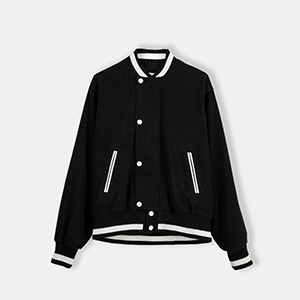 TOO COOL FOR SCHOOL
Guy grads with a passion for fashion will covet any number of items from Willem New York's Menswear line. High end with each collection inspired by "a different chapter in a textbook of historical American Culture," Willem's clothes are young, savvy and timeless. Check out The Marc Jacket: bomber style with leather western pointed detail. An understated yowza! Info: willemnyc.com.
---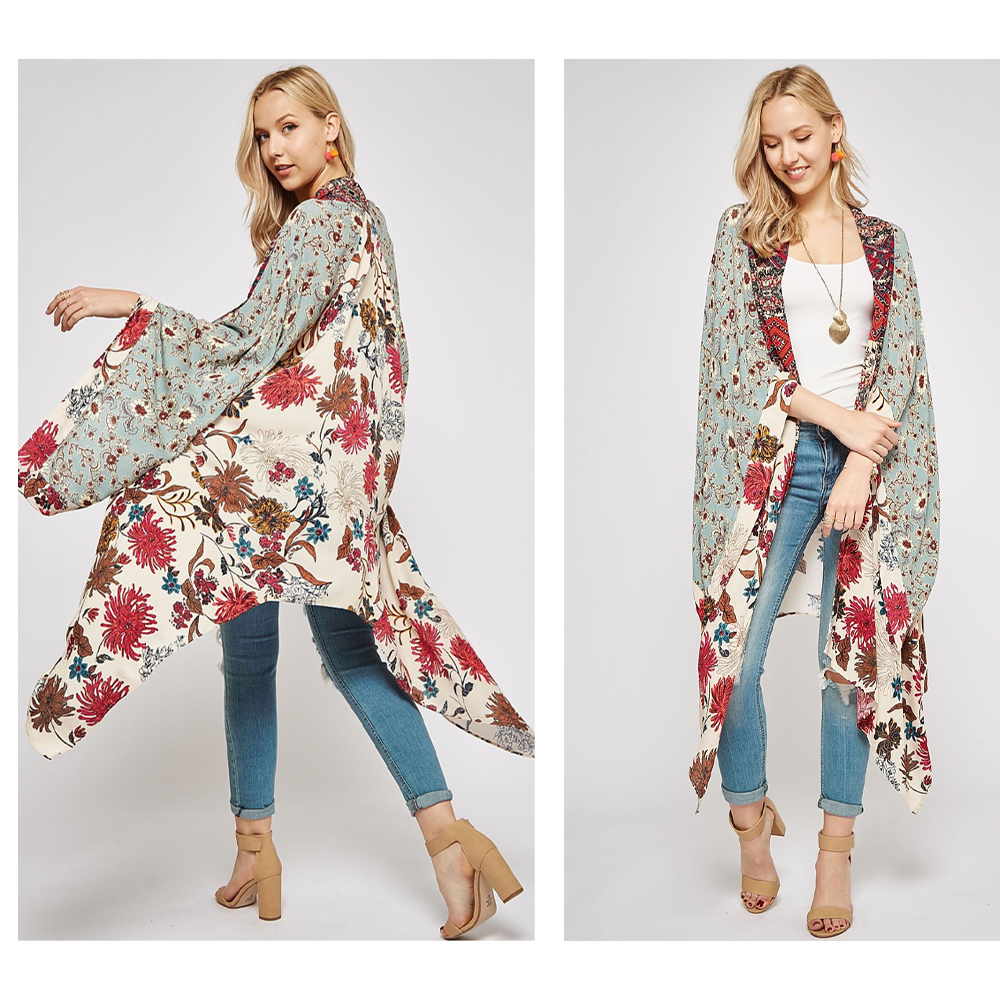 GO WITH THE FLOW
Ready to sweep your Mom, or femme de la grad, off her feet? Then I suggest bringing a fluid floral wrap into her life. My choice? Jardin By Macris's Open Front Print Kimono. Contrasting sleeves and back tumble with exotic blooms and attitude. Effortless with a little vintage Hollywood thrown in for online cocktail parties and other virtual what-have-yous. Info: jardinbymacris.com.
---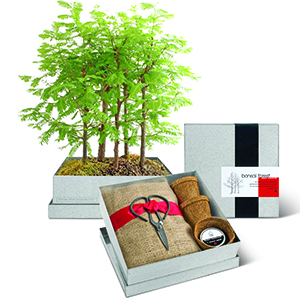 NURTURING NATURE
Botanist wannabes and tiny tree lovers are invited to curate an intriguing Desktop Redwood Bosai that arrives in a kit containing, among other things, tree and moss seeds, growing medium, and bonsai scissors. Deciduous conifers discovered 74 years ago in a Chinese rice paddy, the trees in this mini forest will grow 1 to 3 inches each year at the hands of a budding horticulturist. Info: hammacher.com.
---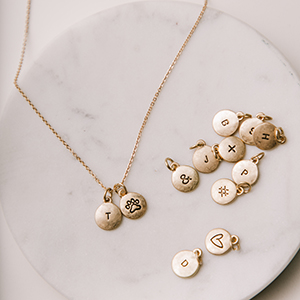 A CHARMED LIFE
Starting with their 14K Gold Charm Chain, the women's fashion site Bohme then presents gift enthusiasts the option of adding one or more of their Mix + Match Gold Pendants. Sold separately, the petite charms are designed to reflect the recipient's sense of self, whether it's their name, initials, a hashtag, or even a darling paw imprint. Flawlessly simple, but all kinds of perfect. Info: bohme.com.
---
LIBATION NATION
A few sumptuously original celebratory items guaranteed to raise the spirits of everyone primed to party down!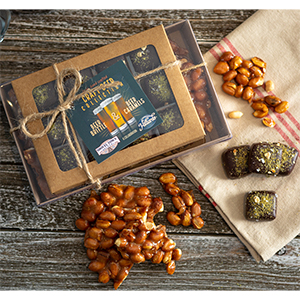 INTOXICATING SWEETS
If a craft beer aficionado is on your receiving end of your gift list, don't hesitate to indulge his or her sweet tooth fantasies with Hillards' Craft Beer Brittle and Craft Beer Caramels. Packaged together or separately, the candies are truly out of the ordinary and, as such, add a bewitchingly decadent twist to commonplace caramels and brittle. Info: hillardscandy.com.
---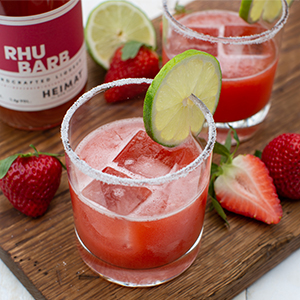 COME SIP A SPELL
Passed down from Ute Londrigan's grandmother, Heimat New York's Liqueurs come but once a year in small batches from a diversity of fruits—Rhubard (the newest), Raspberry, Blackberry, White Peach, Bosc Pear, and Cranberry. Elegant and not overly sweet, they are a wonderful way to top off an afternoon tea or meal. Boasting unparalleled cachet, Helmet's collection is, in a word, outstanding. Info: heimatny.com.
---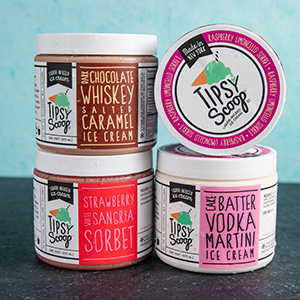 JUST DESSERTS
Okay, I'm not usually this blown away by a concept, but ice cream infused with booze—talk about must try. Billed as blending "the magic of an artisanal, hand-crafted ice cream with the mastery of a perfectly mixed cocktail," Tipsy Scoop's pint-size containers bear titles like Mango Margarita Sorbet, Spiked Hazelnut Coffee and Cake Batter Vodka Martini. "OMG!" doesn't begin to cover them. Info: tipsyscoop.com.
---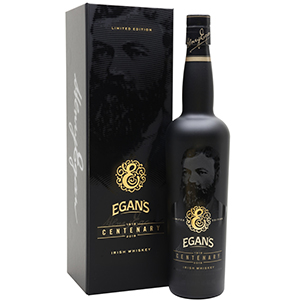 COLLECTOR'S CUT
From the time-honored producer of exquisite whiskies comes Egan's Centenary, my new love and the appreciated gift to be savored by anyone smitten by single malt bliss. Beyond special, this limited-edition Irish whiskey—matured and finished in bourbon and cognac casks respectively—is a prized possession for both collectors and the savviest of casual sippers. Info: eganswhiskey.com.