IT TAKES A VILLAGE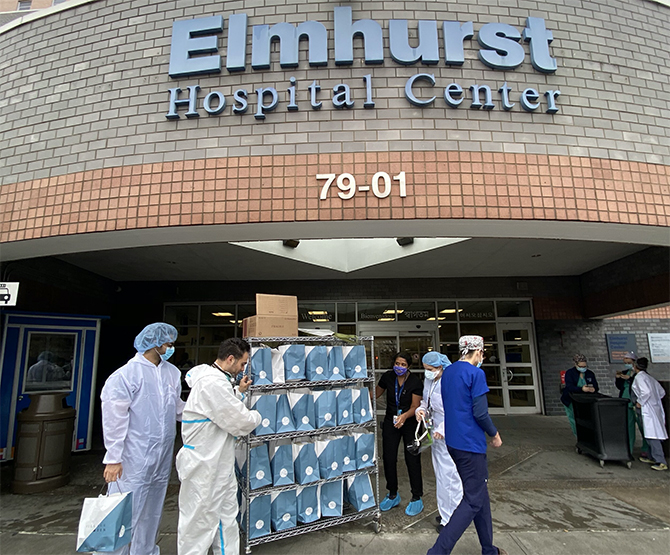 By Patricia Canole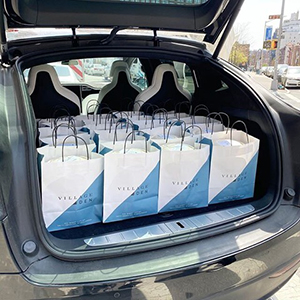 Now, more than ever, New York City's restaurants are finding ways to connect with their community and provide a sense of comfort through their food. For The Village Den, a popular health-conscious restaurant, its team is working directly with their community to help frontline workers, through their ongoing meal donation initiative.
The two-year-old restaurant is in the West Village at 225 West 12th Street. Previously a neighborhood diner, it was purchased and re-imagined by actor Antoni Porowski and partners Eric Marx and Lisle Richards and serves vegetable-forward breakfasts, salads, bowls, and smoothies—free of gluten, soy, and red meat.
Porowski, Richards, and Marx met in 2012. Their joint fitness routines inspired them to create a "health and wellness concept that was still delicious and flavorful, but not super precious or not too much of one thing."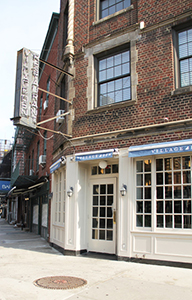 SINCE THE PANDEMIC
Once COVID-19 forced the shutdown of restaurants, The Village Den focused its efforts on delivering healthy meals to hospital workers. From the donations received, the restaurant has raised money and delivered over five thousand across all boroughs to frontline workers at local hospitals in New York. "Not only has our initiative empowered people from all over the country to contribute," the team states, "but we started a community-based delivery program at a time when it is easy to feel apart from your community."
Porowski and partners created a community-based brand grounded in people making positive decisions for themselves and others. Since the pandemic, what they hoped for their brand has come true. "We quickly realized that people wanted to help, and we could be a vehicle both for their giving and helping the frontline workers," co-founder Lisle Richards states. Each monetary value contributed, donates healthy meals to front line workers in New York City. The Village Den team is continuing to look for volunteers, as well as recommendations of hospitals to deliver to next!