PAMPERED PRETTY
Taking Self Care To The Next Level
By Karen Dubin & Lori Zelenko
Our ability to smell is the most emotional of all our senses, and the power of fragrance and sensory memory is extraordinary! With one whiff, it can conjure up vivid memories from the tapestry of your life, and it can take you to places you've visited and cherished or let you imagine colorful landscapes that exist only in your mind. Inhaling a scent can remind you of a special person you have encountered or coax you to dream of the one you've yet to meet. Fragrance is truly your private magic carpet ride.
Fragrance has been used as a tool of seduction since the dawn of time. The first temptress was surely Eve, who conveniently lived in a lush garden filled with aromatic flowering plants and succulent fruit trees. It was there in the paradise of Eden that she enticed her man with a freshly plucked, glistening apple. Adam inhaled the fragrant surroundings, savored a juicy bite, and felt light-headed as if he were floating in a sea of irresistible perfume and helpless against her sensory charms. Eve knew what she was doing, and the rest is history.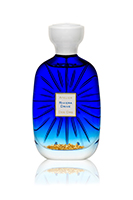 RIVIERA DRIVE
Atelier Des Ors
Hedonism and escapism fuel languid moments along the Cote d'Azure, where the summer breeze blows the scent of fresh herbs zestfully enlivened with lemon. Aromatically the scent of sheltering pine forests enfolds while a dash of intoxicating absinthe and patchouli amplifies the intensity, be there and embrace your adventurous spirit. Info: indigoperfumery.com.
---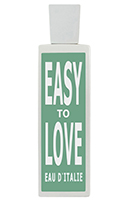 EASY TO LOVE
Eau d'Italie
It all began 15 years ago, in Positano, with the creation of the signature Eau d'Italie fragrance to celebrate the 50th anniversary of Hotel Le Sirenuse. Italy is by nature Easy To Love, and so is the scent, an intriguing, subtle melody of fig and flowers, seductive and timeless - just like Italy. Info: thescentroom.com.
---
Studying past rituals shows us that throughout history, women have used fragrance to adorn, seduce, surmount challenges, obtain power, and shape their futures. Today, scent has become a significant part of the stories of our lives. Perfume can change your mood with just one spritz! And when we leave a room, the trail of our scent remains a potent memory of our presence.
We celebrate the possibilities a great fragrance can bring, and the philosophy that we can achieve our goals with the confidence of wearing a treasured scent. Perfume is the magical, invisible potion that lets us navigate our personal journey and create our destiny every day.
The perfumers behind these magnificent creations hail from all corners of the globe, and they have enthusiastically brought the sensibilities of diverse cultures into these scents. So pick your playlist and turn up the volume as loud as you want. No need to book a flight, travel through fragrance to wherever your imagination takes you!
---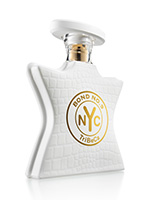 TRIBECA
Bond No. 9
A sexy, unisex, floriental, Tribeca from Bond No. 9 is cool and hip, reminiscent of downtown NYC's gourmet coffee houses. Notes of cacao and green hazelnut are centered with sultry, luxurious jasmine sambac as cedarwood provides a grounding touch. This is a scent that lives and breathes on the skin in warm, earthy tones.
Info: bondno9.com.
---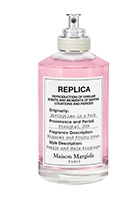 SPRINGTIME IN A PARK
Replica by Maison Margielao
As if lost amid an urban labyrinth, this fragrance brings to life a freshly blooming spring garden, an olfactory stroll imbued with pear, bergamot, and blackcurrant. Harmonious blends of lily of the valley, royal jasmine, and damask rose follow, carried by a musky and woody trail softened by a touch of vanilla.
Info: sephora.com.
---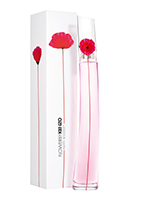 FLOWER POPPY BOUQUET
Kenzo
Balancing a fresh, modern appeal with unique sensuality, this fragrance unifies city and country, freedom, and delicacy. The poppy unveils its full generosity as Nashi Pear, a bright floral burst, introduces a freshness to the fragrance, while a sensual mix-and- match of Bulgarian rose and gardenia blossoms together on a base of almond wood. Info: macys.com
---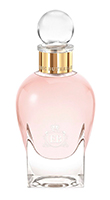 SULTRY ROSE
Eric Buterbaugh Los Angeles
Distilling the scent of the most iconic flower we know into a beautiful and bittersweet sultry rose harmony is this latest fragrance from floral designer to the stars Eric Buterbaugh. A bewitching rose scent, it envelopes an overly sensual elixir of Passionfruit elevated with vanilla as it is infused by Saffron, Ambergris, and Oud Wood. Info: saks.com
---