A LOOK AT THE POST-COVID HOME
Changes To Come In 2020
By Joanne Greene & Nada Rizk
The convenience of in-building amenities from state-of-the-art gyms, picturesque roof decks, children's play spaces, and game rooms have long been amenities sought out by savvy buyers. However, the "lifestyle building" trend may soon become a thing of the past, at least for the foreseeable future.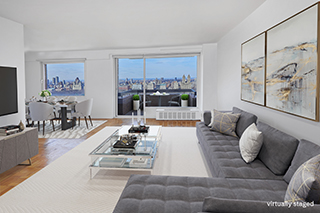 FLEXIBLE FLOOR PLANS
While we have traditionally focused on and classified building floorplans as one-, two-, and three-bedroom layouts, developers may see the added benefit, and need, to incorporate more flexible spaces. This could look like a small office, an alcove or nook carveout for each line. These adaptable layouts would likely be marketed as in-betweens, or one + or two + for example.
Spaces will be expected to serve double duty when it comes to their purpose. Floorplans that offer the ability to carve out at-home spaces to work, exercise, learn, and play will become prime real estate. This is especially true given some "new norms" that are expected to stay as part of our lifestyle. Movable partitions may be enticing to buyers, so the room can be modified to their preferences of the moment without disrupting the overall flow of the home.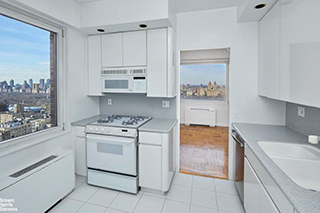 LARGER KITCHENS
TWhat was once a dreaded to-do has become everyone's newest hobby and relaxing pastime. Cooking.
Making a resurgence as the heart of the home, we believe developers will place an even greater emphasis on open kitchens with all the bells and whistles offering both formal and informal dining areas. With street after avenue lined with culinary treats and a Michelin star meal only a call away, New Yorkers historically opted for takeout or a night out, often joking about storing shoes in their oven. Now, the kitchen offers the chance of renewed optimism, whether it be finally mastering a bucket list recipe via a Zoom class or passing down a family tradition to another loved one.
Design changes are also likely to include maximizing storage space such as large pantries and spacious cabinets for stock-up items and supplies. We may see more refrigerator and freezer drawers as standard equipment in kitchens.
NATURAL LIGHT
If there is one must-have we crave—it is light. A natural mood booster, rooms soaked with abundant sunlight have become a draw for both work and playtimes.
Buyers may want to take it one step further and prefer operable windows to allow for an in-home breeze and fresh air. Functionality may become desirable to optics when it comes to windows
PRIVATE OUTDOOR SPACE
Landscaped roof decks complete with grills to pet areas were once a major draw for buyers. However, we may see a shift in preference to small backyards, side yards, and private terraces and balconies due to the privacy benefit they offer. For buildings that already have community roof decks, there may be an emphasis on carving up space with some style of dividers, such as cabanas, to give residents a sense of safety and privacy. The areas may need to be reservable and allow for sanitization by staff in between uses.
IN-HOME WASHER/DRYER
Every New Yorker thinks they have "made it" when they have an in-unit washer and dryer. However, once a sign of life progression, it may soon feel like a life necessity. Additionally, adding another level of efficiency to one's life eliminates the risk of interacting with others in crowded building laundry rooms or public laundromats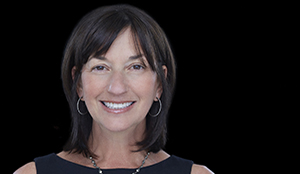 JOANNE GREENE
Joanne Greene
is a 25-year real estate veteran and has been recognized by The Wall Street Journal/REAL Trends as one of the Top 100 Agents in the nation. Joanne is in the top one-half of one percent of all agents in the country. She has also been named Brown Harris Stevens Upper East Side Broker of the Year.
Info
:
jgreene@bhsusa.com
.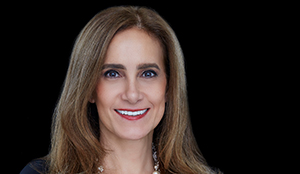 NADA RIZK
Nada Rizk
is a top producing agent at Brown Harris Stevens, has successfully marketed and sold some of New York City's finest cooperatives and condominiums since 2002. Her creativity and enthusiasm have earned many loyal clients along the way as Nada is known not only for her discrete service and impeccable results but for her unparalleled commitment to each buyer and seller she represents.
Info:
nrizk@bhsusa.com
.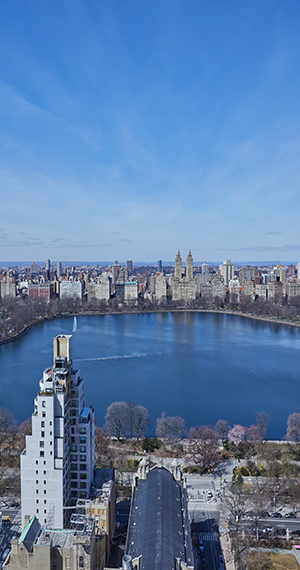 VIEWS
Top floors with sweeping views have long been a draw for buyers. However, we may see a willingness to trade an elevator ride to the penthouse for a townhome. As mentioned, shared amenity spaces may be less of a drawer for potential residents. Smaller buildings offering less foot traffic and engagement with others may become more appealing. While people may be willing to trade a mile-high view of the local park, they will still enjoy a short walk to one. Walkability will become more valuable overall, whether it be to the park or work, whereas before living close to the subway was a priority. 
PET FRIENDLY
Many households have grown since at-home measures began. Buildings with pet-friendly policies will be ideal for people and their newest four-legged, furry, family addition.
A CHANGE IN MARKETING
While there are still buildings across the city that have been developed in the "lifestyle" manner and are rich in community amenities, they are likely to shift their marketing efforts. Where gym facilities and garden areas were once highlighted, flexible floorplans may now be the highlighted feature.
When amenities are discussed, they will likely be followed by their cleaning routine and new protocols offering privacy in the shared amenity spaces. Air-purifying equipment throughout the building and apartments will be a modern amenity as well as voice-activated elevators and larger bike rooms for all those choosing two wheels as their new mode of exercise and transportation.