ON THE SMALL SCREEN
By Jenny Peters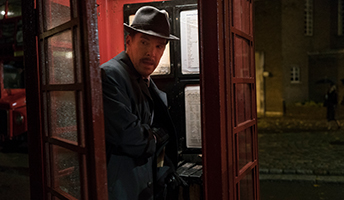 THE COURIER
Lionsgate
This tense, fact-based spy thriller takes us back to the early 1960s and the Cuban Missile Crisis, as MI-6 recruits a British businessman into a covert operation designed to ease the nuclear tensions between the USSR and the USA. Benedict Cumberbatch and Rachel Brosnahan star. Look for this film On Demand in late August (and maybe in selected theaters).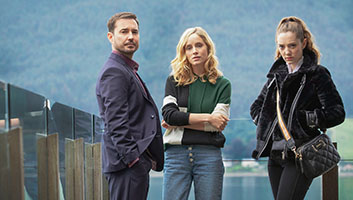 THE NEST
Acorn
When a teenage girl agrees to carry a baby for a wealthy Scottish couple and moves into their showcase home, what could go wrong? The Nest gives us the answer to that question in a thrilling (and creepy) limited series that stars Martin Compston (from Acorn's incredible Line of Duty cop series) and Sophie Rundle (Peaky Blinders), along with newcomer Mirren Mack.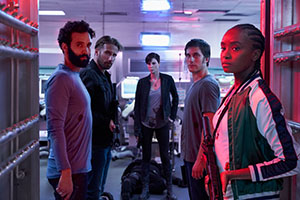 THE OLD GUARD
Netflix
Charlize Theron puts on her badass persona as Andy, a mercenary with a unique skill—she cannot die. She and her immortal mercenaries have protected the world since time immemorial. Still, now, in this film based on the graphic novels by Greg Rucka (who also wrote the screenplay), they must protect themselves instead. Expect lots of fight scenes and other mayhem in this flick, starring KiKi Layne and Chiwetel Ejiofor.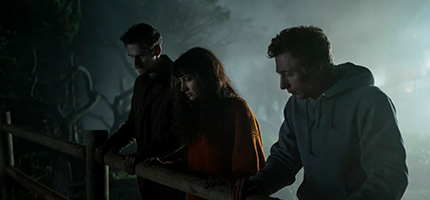 THE RENTAL
IFC
Two couples get together for a weekend celebration in a beautiful beachfront rental house, but things go south in this debut film directed by Dave Franco. He cast his real-life wife Allison Brie (GLOW) as his leading lady; she stars opposite Dan Stevens of Downton Abbey fame in this dark thriller that is likely to make you rethink your summer plans. Look for it to show in drive-in theaters and On-Demand in July.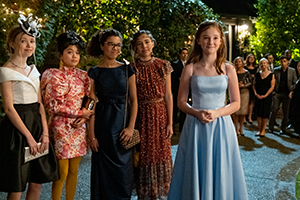 THE BABY-SITTERS CLUB
Netflix
Tweeners and teenagers rejoice! The Baby-Sitters Club is back in this all-new 10-episode Netflix series based on the beloved books by Ann M. Martin (who produces the show, too). There is a treasure trove of tales to tell with over 150 novels about the five middle-school girls and their babysitting business. Sophie Grace, Malia Baker, Momona Tamada, Shay Rudolph, and Xochiti Gomez star, along with Alicia Silverstone and Mark Feuerstein.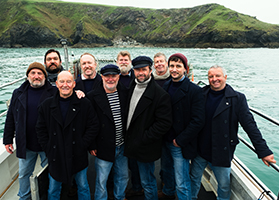 FISHERMAN'S FRIENDS
Samuel Goldwyn Pictures
An incredibly charming look at the real-life story of a group of ten Cornish fishermen who sing sea shanties together, both on the boats and dry land. Set in the gorgeous village of Port Isaac in Cornwall (if you watch Doc Martin, you'll recognize it as the same place), this look at the friends' rise to fame—all the way to a Top Ten single—is filled with beautiful moments. And some great singing, too. James Purefoy, Daniel Mays, and Tuppence Middleton star. Find it On Demand in July.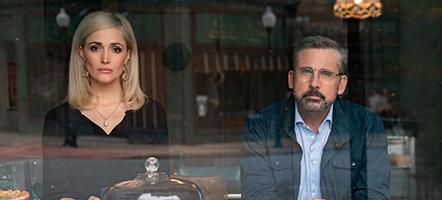 IRRESISTIBLE
Focus Features
Jon Stewart wrote and directed this small-town comedy starring Steve Carell, Rose Byrne, Chris Cooper, Natasha Lyonne, and Topher Grace, that take politics straight back to the grassroots of Wisconsin. Mixing a big-city Democratic campaign manager (Carell) with a rural framer running for local office (Cooper), the result is a satiric look at how the voting game is played—with a bit of romance thrown in, too.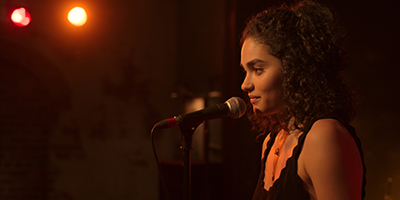 LITTLE VOICE
Apple +
Under the watchful eyes of producers J. J. Abrams and Sara Bareilles, this new series uses New York City as a backdrop for a pack of twentysomethings trying to make it in the Big Apple. Brittany O'Grady stars as a singer on the way up, with the help of Bareilles' songs to drive her show business career. A multicultural cast including Shalini Bathina, Philip Johnson Richardson, and Nadia Mohebban join her, as they all try to navigate finding their unique voices.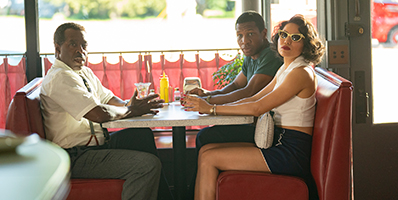 LOVECRAFT COUNTRY
HBO
As if taking a road trip across America in the 1950s wasn't inherently fraught with danger for a group of Black Americans (the premise of this series), this new series adds in moments of macabre fantasy and horror to the mix, in a tribute to the novels of H. P. Lovecraft. The book by Matt Ruff stars Jonathan Majors, Jurnee Smollett-Bell, and Courtney B. Vance as the trio to take the road trip to hell.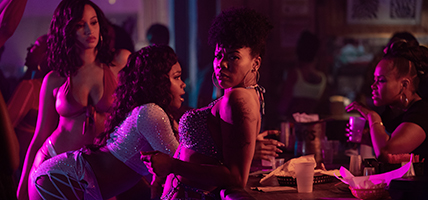 P-VALLE
Starz
Head into the Deep South to get a noir-ish gander at a small-town strip club and the people who inhabit it in this series based on Katori Hall's play Pussy Valley. She is running the show, too, which features an all-black cast including Brandee Evans, Nicco Annan, Shannon Thornton, and Loretta Devine.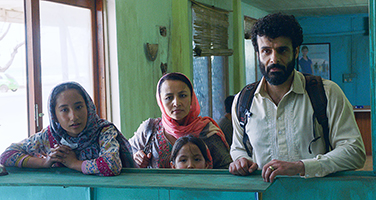 STATELESS
Netflix
Head to the Australian Outback in this dark flick to meet four "stateless" strangers. They find themselves at an immigration detention center in the loneliest part of that great red desert. This fact-based series follows their diverse stories in a six-episode arc guaranteed to make you think about the realities of the current global situation. Cate Blanchett leads a cast that includes Yvonne Strahovski, Jai Courtney, Fayssal Bazzi, and Dominic West.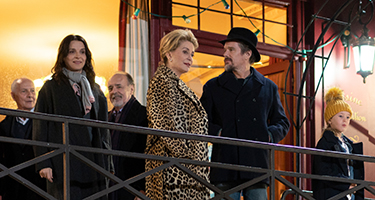 THE TRUTH (LA VERITE)
IFC
Oscar-nominated Shoplifters director Hirokazu Koreeda wrote and directed this fascinating look at a mother-daughter relationship that is not exactly an idyllic one. In this French-language film, he is cast with two cinema greats: Catherine Deneuve as the mother and Juliette Binoche, which makes it a must-see film to watch them work together. Add in Ethan Hawke and a lively script that explores the fractious ways these women live. Look for it On Demand in July.