SUMMER READS
Beach reads, anyone? No matter what COVID does to our habitual summer pleasures, it still can't deny us the joy of a good book. This summer look at these amazing books—fiction from some of our beloved novelists, thought-provoking accounts from inspiring women, and a dose of fantasy for good measure. –The Editors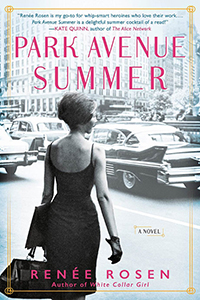 PARK AVENUE SUMMER by Renee Rosen
Penguin Putnam Inc
It is 1965 New York, and the magazine world welcomes a brazen new editor-in-chief. Her name is Helen Gurley Brown, who shocks America and saves a dying publication by daring to talk to women about all things daring.
New York City beckons with opportunities for single girls like Alice Weiss. She leaves her small Midwest home to chase her big-city dreams and unexpectedly lands the job of a lifetime working for the editor-in-chief of Cosmo.
But nothing could have prepared Alice for this world: Writers and editors resign refusing to work for the woman who wrote the scandalous Sex and the Single Girl. But something else is amiss in the halls of Cosmo. Article ideas and cover designs find their way into the wrong hands.
Then someone tries to pull Alice into a plot to sabotage her boss. She is more determined than ever to help the editor succeed. Pressure mounts at the magazine, but Alice quickly learns that in the world of Helen Gurley Brown, a woman can demand all of it—and survive.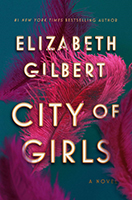 CITY OF GIRLS by Elizabeth Gilbert
Bloomsbury Publishing
In the summer of 1940, 19-year-old Vivian Morris arrives in New York with her suitcase and sewing machine, exiled by her despairing parents. Her quicksilver talents to mastering the perfect hair roll have been deemed insufficient for her to pass into her sophomore year of Vassar. She instead finds gainful employment as a seamstress at the Lily Playhouse, a charmingly disreputable Manhattan revue theater. Vivian becomes the toast of the showgirls, transforming the trash and tinsel fit for the cheap seats into creations for goddesses.
Here, Vivian and her girlfriends drink the heady highball of life itself to the last drop. For Vivian, there are lessons to be learned, and regrettably mistakes will be made. To live the life she wants, she must live many lives—and ingeniously make them new.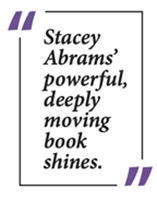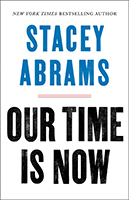 OUR TIME IS NOW by Stacey Abrams
Henry Holt and Co.
Stacey Abrams knows a little about breaking barriers. The former Congresswoman has authored a blazing denouncement of how the right to vote is under attack in America—particularly for people of color. Abrams stresses the importance of voter protections in helping to craft the narrative of American politics. She also relates to her experience running as the Democratic nominee in Georgia's 2018 gubernatorial election and encourages readers to take up the fight of democracy in their daily lives. As Nancy Pelosi, Speaker of The House of Representatives, said of this book, "Stacey Abrams' powerful, deeply moving book shines. The right to vote is the foundation of our freedom and a key pillar of our democracy, and we must all fight to ensure that all Americans have a say in their nation's future."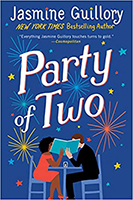 PARTY OF TWO by Jasmine Guillory
Berkley Publishing
Dating is the last thing on Olivia Monroe's mind when she moves to LA to start her own law firm. But when she meets a gorgeous man at a hotel bar and they spend the entire night flirting, she discovers too late that he is none other than hotshot junior senator Max Powell. Olivia has zero interest in dating a politician, but when a cake arrives at her office with the cutest message, she can't resist—it is chocolate cake, after all.
Olivia is surprised to find that Max is sweet, funny, and noble—not just some privileged white politician she assumed him to be. Because of Max's high-profile job, they start seeing each other secretly, which leads to clandestine dates and silly disguises. But when they finally go public, the intense media scrutiny means people are now digging up her rocky past and criticizing her job, even her suitability as a trophy girlfriend. Olivia knows what she has with Max is something special, but is it strong enough to survive the heat of the spotlight?