Woodloch Pines Resort
The Fall Escape You've Been Looking For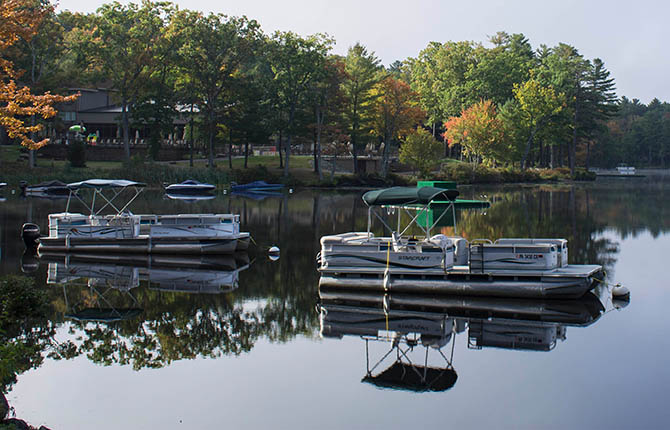 By Erica Bloch
To some, fall signals the start of school and the end of summer fun. For those in the know, however, fall becomes the greatest season to travel to Pennsylvania's Pocono Mountains and immerse oneself in a gorgeous autumnal landscape that is unrivaled the rest of the year. Woodloch Pines, an all-inclusive resort located in the region, is the perfect place to head for leaf peeping season to observe the beauty of the changing hues that burst to life starting in September. The Pocono Mountains is home to more than 127 varieties of shrubs, trees, and plants whose leaves change color, a number larger than anywhere else in the country (Source: Pocono Mountains Visitor's Bureau).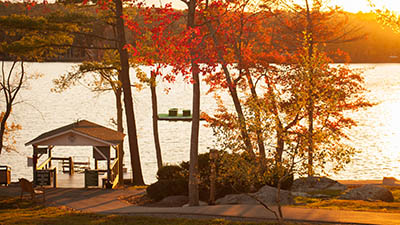 Given the challenges of the current pandemic, now more than ever people are rediscovering nature and seeking solace in the outdoors. Even those who do not consider themselves outdoorsy "types" may be surprised by what an amazing escape nature provides these days. Woodloch's sprawling 1,200 plus acre campus allows guests to easily get out and enjoy the beautiful fall landscape and fresh mountain air. The family resort offers a plethora of outdoor activities including but not limited to zip-lining, go-karting, trapshooting, rock climbing, biking, hiking and boating on the property's expansive lake. For those who prefer to stay indoors, Woodloch boasts an assortment of activities for them as well. From trivia contests to indoors pools to a massive indoor playground for children, there is truly something for everyone here.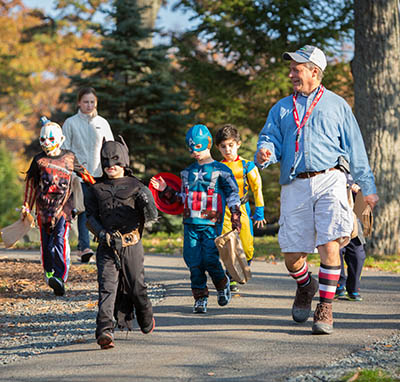 "These are very difficult times for all of us. The world as we knew it changed suddenly, and many of the day-to-day activities we took for granted disappeared almost instantly. We're working to find brightness in new places and realizing the therapeutic effects of being outdoors with loved ones, which has always been central to the experience here at Woodloch. Through an array of home-grown, team-building activities for families, a nostalgic, back-to-basics environment, pristine natural surroundings and a truly unique brand of hospitality, guests leave Woodloch feeling reconnected and rejuvenated," said Brad Kiesendahl, C.E.O. of Woodloch Pines.
As an added bonus, special fall discounts are now available with all-inclusive rates starting at $99 per adult, per night. To obtain more information or to book a stay, please visit www.woodloch.com, or call 1-800-Woodloch.
About Woodloch Pines Resort: Creating a magical experience for families since 1958, Woodloch Pines Resort's signature warm hospitality keeps guests returning year after year and offers a truly unique all-inclusive family vacation experience fitting for everyone's taste. An award-winning family resort, championship golf course and sister property featuring a luxury destination spa are just 95 scenic and convenient miles from New York City nestled in the Pocono Mountains Lake Region.