Migdale Castle
Luxury In Dutchess County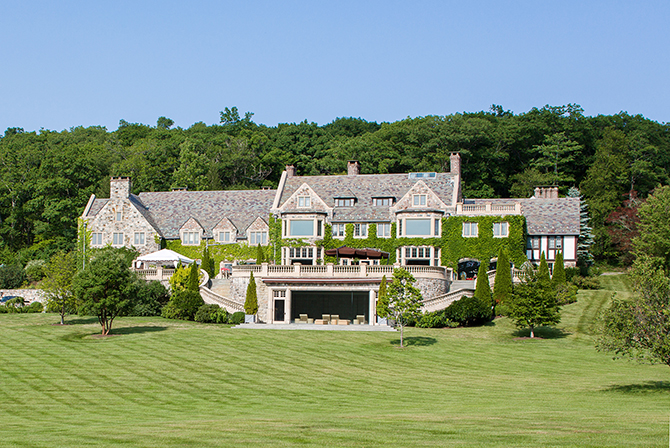 By Harry Brads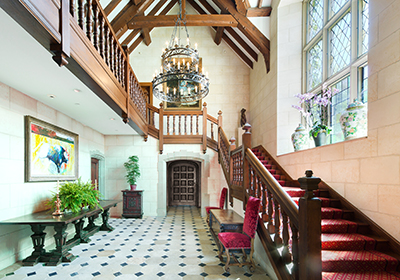 In 1927, Migdale Castle in the tony New York suburb of Millbrook was completed for Margaret Carnegie Miller, the only child of Andrew Carnegie. It offers unparalleled woodland and Catskill Mountain views; the estate was modeled after Carnegie's Skibo Castle in Scotland. Today, one of Duchess County's largest and most well-appointed mansions is now on the market.
After falling into a state of disrepair, the 200-acre estate was purchased and given a meticulous four-year renovation. The one-of-a-kind mansion is more than 34,000 square feet affording four floors, 29 rooms, ten bedrooms, 17 baths, 12 fireplaces, and a professional kitchen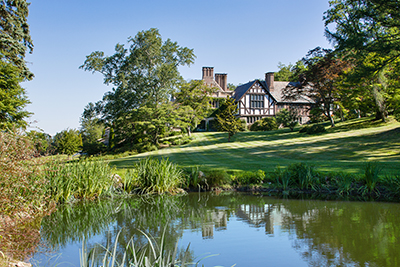 A MODERN WONDER
"From the time you pass the majestic gates, the princely estate commands respect. Immediately you realize you are somewhere special, winding up the private driveway. The moment you catch a glimpse of the house, you are taken with its architectural and historical significance—an American treasure and true trophy property," says Kenneth J. Moore, president/exclusive agent of Classiques Modernes International Realty.
"I would describe the house as being divided into four wings–each for a different member of this family, each with its own personality," adds Classiques Modernes' lifestyle & realty expert, Loy Carlos. "Great care was also taken to restore the windows, the great hall, and grand staircase to their former glory by importing stately materials from all over the world and covering the walls with exquisite French fabrics. Each room has a distinctive name—the Gold Room, the Red Room, the Blue Room, etc. It's simply majestic."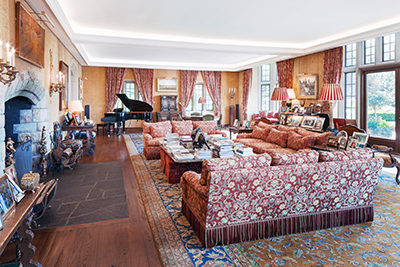 THE SPECIAL EXTRAS
On the main level overlooking the great lawn and breathtaking mountain views, the grand terrace was carved from bedrock to make a sweeping slope, envisioning a potential nine-hole golf course. Below an entire floor has been dedicated to luxurious amenities, including a fully equipped spa featuring a treatment room, his and hers lockers, steam rooms and saunas and a hot tub.
But the pièce de résistance is the indoor edgeless pool with a glass wall overlooking the great lawn—it is the largest single-pane ever built. The pool also features "Desert Aire," which keeps the temperature exactly two degrees above the water temperature so that you are never cold.
The estate also boasts a 5,000-bottle wine cellar, 13-seat media room, large fitness room/studio, golf simulator, distinguished library, and a pub with an authentic bar imported from the UK.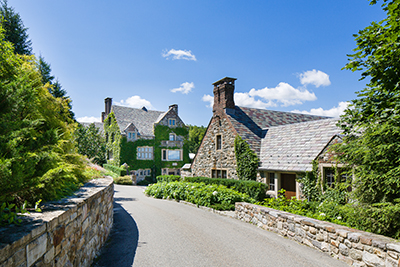 "What people will notice about the residence is that despite its enormous square footage, it doesn't feel overwhelming," observes Moore. And as for the land, Carlos adds that it's hundreds and hundreds of sublime acres." The expansive grounds boast multiple ponds with bridge walkways to private islands: a 5,000-square-foot, three-bedroom gatehouse plus artist loft; a 10,000 square-foot, six-apartment staff house; and a tennis court. The estate also features eco-elements like a massive organic garden with a greenhouse, an enormous chicken coop, orchards, crop fields, deer fields, and hiking trails. Price: $14 million.
For more information on Migdale Castle, visit lavieclassique.com/estate-millbrook-ny.
Phone Ken J. Moore at 646-580-4840, or email ken@classiquesmodernes.com.