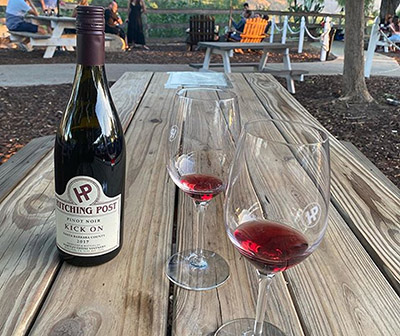 SANTA YNEZ
The Santa Ynez Valley AVA, just north of Santa Barbara, is famous for being part of Sideways, the movie that brought Merlot to its knees and uplifted Pinot Noir. In Buellton, you'll find Hitching Post 2 Restaurant and Winery. You'll find owners Gray Hartley and Frank Ostini producing the much-admired Pinot Noirs as they have for decades. We suggest the high-end 2016 Julia's Vineyard Pinot for a rich, fruity taste or the less-dear 2016 Cork Dancer Pinot for a dark, berry-flavored quaff.
Buellton's Margerum Wine Company makes some distinctive red wines, but we go for their 2019 Riviera Rosé, concocted with Grenache and Syrah grapes. It's a light pink drink with hints of watermelon and a strong acidic structure.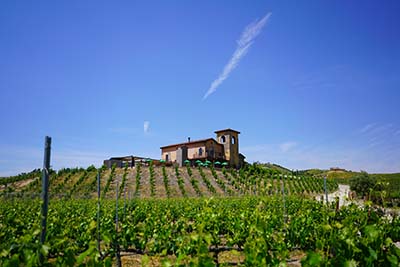 TEMECULA
The Temecula Wine Valley AVA was established in 1984 and is one of the state's southernmost wine regions, located inland between Los Angeles and San Diego. Their vintners grow many varietals on lovely estates, including Robert Renzoni Vineyards, where their 2019 Lyric Rosé is a lusciously deep pink wine made from Syrah grapes. Syrah thrives in Temecula and this delicate creation tastes of peaches and sunshine.
Syrah does so well here that we had to throw in one late-summer outlier, the 2016 Fazeli Cellars Syrah. This big red signature wine with its smooth, dense flavor notes of blackberries and black pepper is perfect for outdoor or indoor dining experience.
All wines are available in the New York metro area, and all can be ordered direct from the winery as well.
Quick Bites
Appetizing Dips
By Sean-Patrick M. Hillman
Believe it or not, I am not a big fan of avocados. My wife Kylie loves them. My mother is a big fan, too. So, when I make guacamole, they go crazy. Given the time of year, and popularity of Mexican fare right now, I thought you would enjoy these two very easy recipes that provide a delicious adventure for your palette!
GUACAMOLE
Ingredients
4 avocados peeled and pitted
2 limes juiced
1 tablespoon of sea salt
¾ cup diced sweet onion (Vidalia or Malibu)
4 tablespoons chopped fresh cilantro
3 Roma (plum) tomatoes diced
2 teaspoons minced garlic
1 pinch of cayenne pepper or ¼ of a diced jalapeno pepper (no seeds)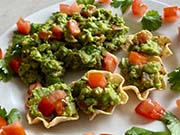 Preparation
In a medium bowl, mash the avocados, then stir in lime juice and salt. Mix in onion, cilantro, tomatoes, and garlic. Stir in cayenne pepper or jalapeno. Refrigerate for one hour for best flavor and consistency or serve immediately.
SALSA FRESCA
Ingredients
3 Roma (plum) tomatoes diced
1 sweet onion (Vidalia or Maui) diced
3 tablespoons fresh cilantro chopped
½ lime freshly squeezed
1 teaspoon of sea salt
Preparation In a medium bowl, mix the diced tomatoes, diced onion and chopped fresh cilantro. Add sea salt and lime juice. Refrigerate for one hour.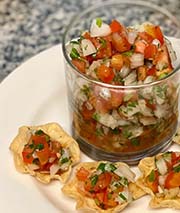 Salsa needs to be as fresh, light, and flavorful as possible without overpowering. This recipe is a nice and clean version that you could easily make on-the-go, or to entertain guests. Some people include jalapeno in their salsa, so if that is what you wish, add one pepper, seeded, and finely chopped to the ingredients. Any more than a single pepper will overpower the dish.

Buen Provecho!