ON THE SMALL SCREEN
By Jenny Peters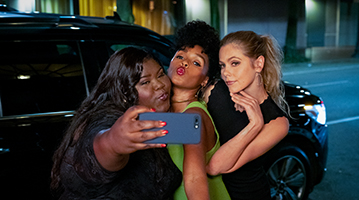 ANTEBELLUM
Lionsgate/On-Demand
Janelle Monae stars in this time-warping tale that moves from modern times to the antebellum period in the American South just before the Civil War breaks out. Along with co-stars Gabourey Sidibe, Jack Huston, and Jena Malone, Monae must solve the mystery of why she is transporting between two vastly different realities in this creepy thriller that centers around slavery and its far-reaching consequences.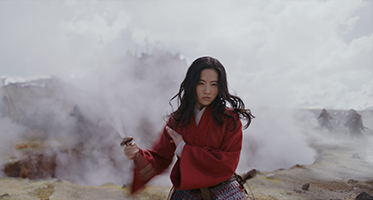 MULAN
Disney+
Disney's live-action version of their 1998 animated hit stars Chinese actress Yifei Liu in the title role, the young woman who disguises herself as a male soldier to save her father. Set in ancient China, the story is a traditional fable from that country; the word is that this version is much closer to the original tale than the animated version was. Jet Li, Rosalind Chao, and Li Gong also star. Rated PG-13, releasing on Disney+ with a $29.99 fee added to the regular subscription price.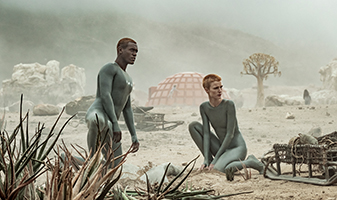 RAISED BY WOLVES
HBO Max
From legendary science-fiction director Ridley Scott (Alien, Blade Runner, The Martian) comes this 10-part series set on a faraway planet. Scott directs the first two episodes of this tale of two androids raising human children on this new planet after Earth has been destroyed. Eye-popping effects and a mind-bending scary plot make this one a must-see for lovers of sci-fi. Starring Amanda Collin, Abubaker Salim, and Winta McGrath.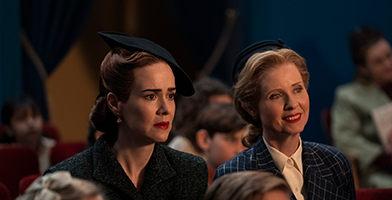 RATCHED
Netflix
Remember the evil Nurse Ratched from One Flew Over the Cuckoo's Nest? Louise Fletcher won the Best Actress Oscar back in 1976 for bringing her to life; now Sarah Paulson takes on this eight-part series exploring Ratched's earlier life. Set in the 1940s, this latest stylish tale from Ryan Murphy (Hollywood, Pose, Feud, etc.) is sure to bring chills down your spine. Cynthia Nixon, Sharon Stone, Judy Davis and Sophie Okonedo round out the all-star cast in this creepy tale of mental illness run amuck.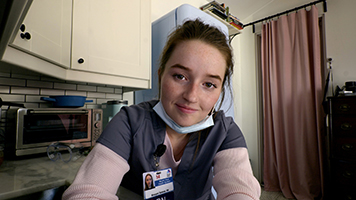 COASTAL ELITES
HBO
Many very funny people got together to create Coastal Elites, a show designed around social distancing. Paul Rudnick (Sister Act, Addams Family Values) and Jay Roach (Austin Powers, Meet the Parents) created this comedy that stars Bette Midler, Issa Raye, Sarah Paulson, Dan Levy, and Kaitlyn Dever. All five play characters stuck at home during the pandemic, and all five bring funny, sad, frustrated points of view to life in a time of COVID.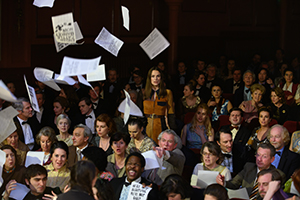 MISBEHAVIOUR
Shout Studios/On-Demand
Keira Knightley and Gugu Mbatha-Raw star in this true-life flick set in 1970, during the start of the women's rights movement. Sometimes funny, sometimes infuriating, the women of Misbehaviour prove that getting into "good trouble" can change the world–especially the Miss World beauty pageant. Their disruption of that huge event turned everything upside down, in a protest that resonates right into modern day. Rhys Ifans, Greg Kinnear, and Lesley Manville round out the stellar cast.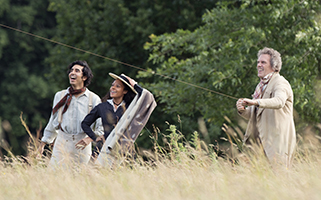 THE PERSONAL HISTORY OF DAVID COPPERFIELD
Fox Searchlight/On-Demand
Armando Iannucci, the much-awarded genius behind Veep and In the Loop, brings his unique comic sensibility to a new take on the Charles Dickens classic novel David Copperfield. Turning the story upside down in many ways (including casting Dev Patel in the leading role), this comic flick looks at how weird life was in the 1840s and features Hugh Laurie, Tilda Swinton, and Ben Whishaw.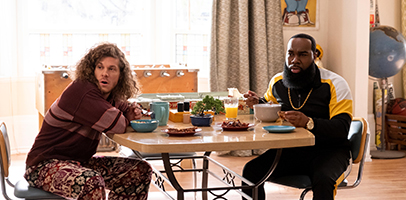 WOKE
Hulu
Loosely based on Black cartoonist Keith Knight's real-life series, Woke is a new series that is part comedy, part fantasy, and part call to social activism. It's a heady blend of laugh-out-loud moments mixed up with serious commentary on life in America as a Black man. Lamorne Morris stars as Keef, the artist whose life is changed by an unexpected encounter, along with Blake Anderson, Rose McIver, and T. Murph.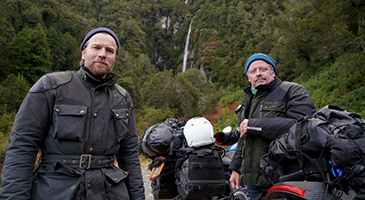 ARTISTIC AND ADVENTUROUS DOCUMENTARIES
LONG WAY UP
Apple TV+
Ever dreamed of packing up your Harley and going on a massive road trip? That's just what actor-adventurers Ewan McGregor and Charley Boorman have done yet again in this series that follows them on their electric Harley escapades from the bottom of South America (in Chile) into Mexico. It's an exhilarating follow up to their previous rides, Long Way Round (2004) and Long Way Down (2007), so if you loved those, this one's sure to please.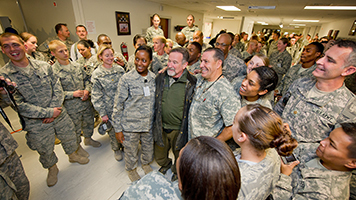 ROBIN'S WORLD
Vertical/On-Demand
When Robin Williams committed suicide in 2014, the world was shocked, rocked by such tragic news. Perhaps the world's funniest man—and a wonderful dramatic actor, was gone unimaginably. With this emotional film, his wife Susan, many other of his closest friends and his doctors, reveal the truth, that Robin was suffering from diffuse Lewy body dementia (LBD). This terrible brain disease took away his clarity and control. Robin's Wish will break your heart and inform your soul about a condition that affects many people as they age.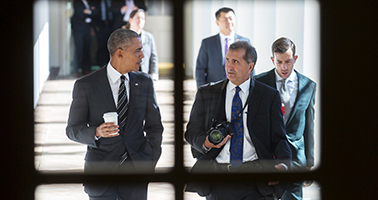 THE WAY I SEE IT
Focus Features-MSNBC Films/On-Demand
Photographer Pete Souza began his distinguished career as a photojournalist. Still, it is the official White House photographer for Ronald Reagan and Barak Obama, where he found great fame. His The Situation Room photo of the night the Obama administration took down Osama Bin Laden is legendary, as are his intimate shots of Ronald and Nancy Reagan at home. His visual skills are legendary; with this intriguing film, director Dawn Porter digs deep into both seminal American presidents through the eyes of a master photographer.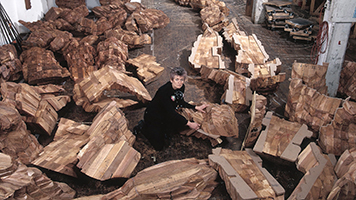 URSULA VON RYDINGSVARD: INTO HER OWN
Icarus Films/On-Demand
Enter the world of Ursula Von Rydingsvard, one of the most renowned sculptors of the last 50 years, with this in-depth look at her life and work. Von Rydingsvard's award-winning creations are usually done on a massive scale, using cedar and bronze. Director Daniel Traub takes us on a fascinating journey into her creative process and her life story, which began in Poland during World War Two. With huge pieces in places ranging from NYC's MOMA and the San Francisco Museum of Art to the Barclay Center in Brooklyn, Von Rydingsvard is an artist whose legacy will remain long after she is gone.