RED
Based on the original Donmar Warehouse production, this six-time Tony Award® winning new production of Oscar nominated writer John Logan's Red stars stage and screen actor Alfred Molina reprises his critically acclaimed performance as the American abstract expressionist painter Mark Rothko. He is joined by rising star Alfred Enoch, of U.S. television drama series How to Get Away With Murder, and the Harry Potter film franchise, as his assistant Ken.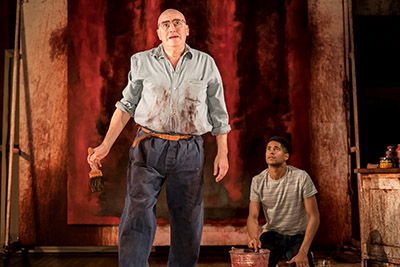 ---
INDECENT
Indecent is inspired by the true events surrounding the controversial 1923 Broadway debut of Sholem Asch's God of Vengeance—a play seen by some as a seminal work of Jewish culture and others an act of traitorous libel. This Tony-award winner charts the history of an incendiary drama and the path of the artists who risked their careers and lives to perform it.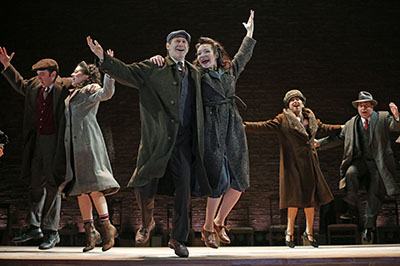 ---
LADY DAY AT EMERSON'S BAR AND GRILL
It's March 1959, and at a small Philadelphia club, a star vocalist takes the stage for one of the last shows of her life. This powerhouse performance from six-time Tony Award winner Audra McDonald conjures jazz icon Billie Holiday for an intimate cabaret evening featuring live renditions of her most beloved classics and a revealing glimpse into the woman's troubled history behind the legend.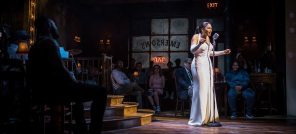 ---
IF I FORGET
Professor Michael Fischer has reunited with his two sisters to celebrate their father's 75th birthday. As destructive secrets and long-held resentments bubble to the surface, the three negotiate—with biting humor and razor-sharp insight—how much of the past they're willing to sacrifice for a chance at a new beginning. If I Forget tells a powerful tale of a family and a culture at odds with itself. Starring Grey's Anatomy's Kate Walsh and Jeremy Shamos.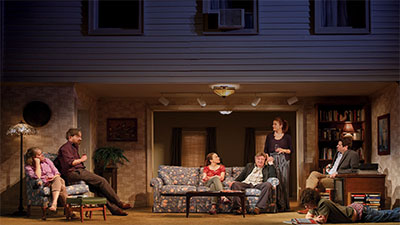 ---
DRIVING MISS DAISY
Starring the legendary Angela Lansbury and James Earl Jones, the story follows Miss Daisy Werthan, a widowed, 72-year-old Jewish woman living in mid-century Atlanta who is deemed too old to drive by her son Boolie. He hires Hoke Colburn, an African-American man, to serve as her chauffeur. What begins as a troubled and hostile pairing soon blossoms into a profound, life-altering friendship that transcends all the societal boundaries placed between them.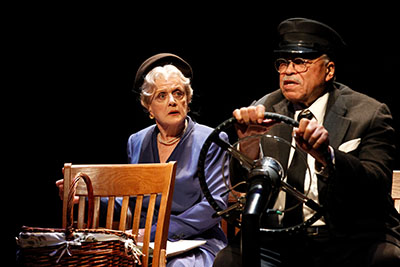 PRESENT LAUGHTER
Noel Coward's totally-irresistible and semi-autobiographical comedy follows a self-obsessed actor, the incomparable Kevin Kline, experiencing a mid-life crisis. Freely indulging his considerable appetite for wine, women, and sleeping late, the theater's favorite leading man suddenly finds himself caught between fawning ingénues, crazed playwrights, secret trysts, and unexpected twists.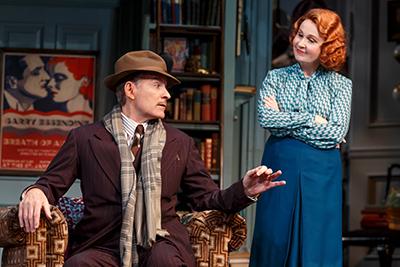 ---
MACBETH
Patrick Stewart and Kate Fleetwood reprise their Tony Award-nominated stage performances in this gripping adaptation of Shakespeare's Macbeth, which relocates the bloody action of Shakespeare's famous play to a nameless 20th-century netherworld.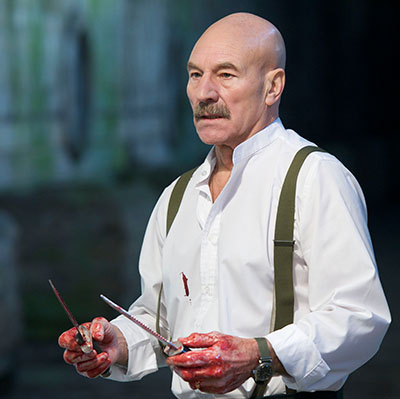 ---
ANN
Ann is a no-holds-barred portrait of Ann Richards, the legendary governor of Texas. This inspiring and hilarious new play brings us face to face with a complex, colorful, and captivating character bigger than the state from which she hailed. Written and performed by Emmy Award winner and Tony Award nominee Holland Taylor.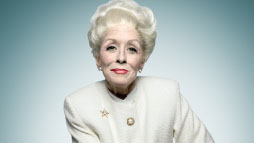 ---
PIPELINE
Nya, an inner-city public high school teacher, is committed to her students but desperate to give her only son, Omari, opportunities they'll never have. When a controversial incident at his upstate private school threatens to get him expelled, Nya must confront his rage and her own choices as a parent. But will she be able to reach him before a world beyond her control pulls him away? Written by Tony Award nominee Dominique Morisseau.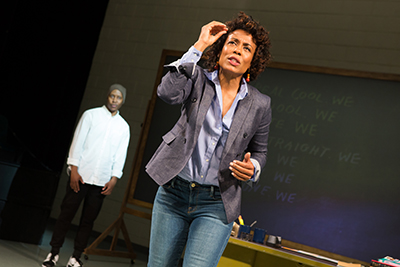 ---
THE PORTUGUESE KID
In a new comedy starring Jason Alexander, set in Providence, Rhode Island, The Portuguese Kid focuses on the habitually widowed Atalanta, who pays a visit to her second-rate lawyer Barry Dragonetti. Intending to settle her latest husband's affairs, this larger-than-life tightwad quickly becomes a nightmare for her cheesy, self-aggrandizing attorney.