CAN'T TRAVEL FOR THAT NIP OR TUCK?
TAKE A STAYCATION AND VISIT GOALS PLASTIC SURGERY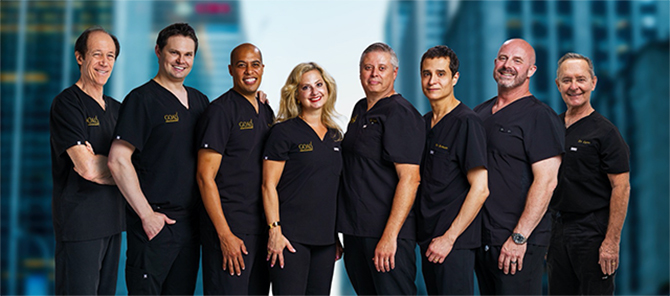 New York and Atlanta clinics offer affordable aesthetics
By Pamela Smythe Woods
Quarantine take its toll? From weight gain to frown lines and everything else that needs a nip or tuck the doctors you want to see without jumping on a jet plane are atGoals Plastic Surgery, the premiere NYC clinic for body aesthetics. Not only do you save the plane fare but they are offering competitive pricing not just to New Yorkers but to people worldwide jetting into the city looking for that fix to reclaim their confidence. Founder of Goals Plastic Surgery, Dr. Sergey Voskin, renowned for his keen eye, brings a heightened understanding of art and beauty to cosmetic medicine. He has developed a practice with exceptional safety standards and extraordinary values.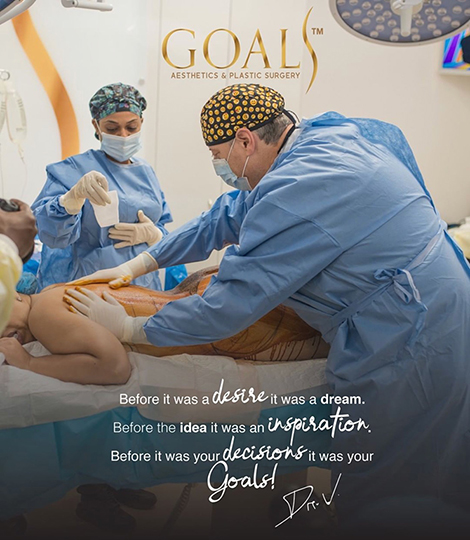 Dr. Voksin has demonstrated since he began his career, a tremendous dedication to understanding patient goals in cosmetic surgery, assuring his clients of the best possible care at all times. The culmination of Dr. Voskin's love for aesthetics, medicine and helping people feel their best led to the creation of a remarkable clinic - Goals Plastic Surgery -based in NYC and staffed with skilled doctors known for their artistic eye, medical knowledge, extensive training as well as impeccable bedside manner.
Says Dr. Voskin, "Initially, I saw a gap in the market in New York City for affordable body contouring procedures. There was not only a lack of knowledge but I also saw that pricing was not competitive, some practices were charging extraordinary amounts for basic procedures that for some were almost a necessity. I observed that there was unmet demand from patients seeking professional plastic surgery solutions at a reasonable cost. This demand was so strong it led patients to travel to countries like the Domenican Republic to explore procedures and undergo potentially dangerous surgeries." This knowledge buoyed by his deep-rooted empathy for his patients, led Dr. Voskin to establish Goals Plastic Surgery, a practice with highly skilled doctors able to deliver elective surgery services with the utmost care, precision and incomparable results - yet all affordably priced.
Goals is focused on making high quality cosmetic surgery procedures affordable and accessible to people in the United States and those who might travel here in search of aesthetic solutions. In addition to surgery, Goals also offers post-operative care in-house, as well as an extensive availability of the newest technologies for aesthetic medicine. Goals views plastic and cosmetic surgery as a medium of artistic expression that displays itself in a practical application of scientific knowledge. Dedicated to what is beautiful, a perfection of workmanship, a perpetual quest for improvement in technique, and skill attained through extensive clinical experience, Goals is committed to making men and women feel happy about what they see in the mirror.
"At Goals, we mostly see women of different ages and ethnic groups- including mothers, social elites and celebrities," Volskin observes. "Not one procedure fits all. Our doctors customize body contouring procedures according to the patient's body structure, health, and of course, their own vision of beauty. We aim to create confident and better versions of our patients. However it is so important that we accomplish our patients' goals without changing their identity and uniqueness."
For more information, https://goalsplasticsurgery.nyc/ or call 718-676-2565 to arrange a consultation.